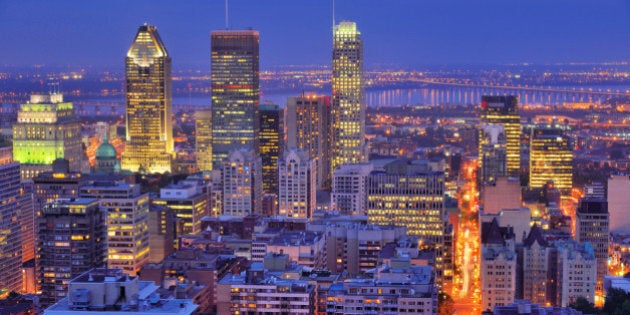 Montreal has an international reputation for fabulous cuisine, fantastic shopping and fine arts. You only need spend 48 hours to get a taste of this trendy and growing city, which has rightfully earned a UNESCO City of Design designation. Canada's second largest city has so much to offer, you'll find it hard to pack it all into less than a week, but for a quick two-day trip, here are some fantastique stops to make.
In the heart of the city, you'll find The Golden Square Mile running from Avenue Atwater to Boulevard St. Denis, world-famous for its concentration of art boutiques. Start your day with the city's best-known "power breakfast" hotspot, Le Renoir at the Sofitel Hotel.
Walk a few scenic blocks down the street to the Montreal Museum of Fine Arts. The wonderfully curated "Colours of Jazz" exhibition runs until Jan. 31, 2016, featuring the unique brushstrokes of the predominantly female artist ensemble the Beaver Hall Group, who painted in a modernist style in the 1920s. There are always new exhibitions being mounted -- check their calendar for what's new.
Lunch at the café at the museum is both French- and modern fusion-inspired. Blood pudding, Moroccan octopus and seasonal fare are just some of the elegantly plated feature dishes. Save room for the exotic assortment of desserts.
Put your power shoes on to head out for an afternoon of shopping at some of the country's most exclusive shops, including Tiffany's, Gucci, Holt Renfrew, Escada and Montreal's own favourite department store, La Maison Simons.
Unload your shopping and head into Le Bar, a hopping bistro which attracts both young millennials and senior executives, featuring a line of apple-based Neige cider drinks and an eclectic bar menu that showcases their famous charcuterie board and tasty local Quebec cheeses.
Stop for a croissant at one of the many aromatic bistros and bakeries on Rue St. Catherine before heading for your next museum hit at the McCord Museum, which specializes in the preservation of Canadian history and offers fun and educational children's programming, including puppet shows, science exhibits, art play and more.
Had enough of the kid stuff and want to feel like a lady who lunches? Be one by dropping into the Holt Renfrew lunchroom and linger over a drink before planning your next potential shopping move.
Relax in your room at the Sofitel and order an in-room spa treatment, or if you're looking for a true rural Quebec experience in the midst of your urban visit, head to La Face Cachee de la Pomme (also known as the birthplace of ice cider), located an hour outside of Montreal. Extreme cold temperatures allow for the creation of this unique drink experience, which exemplifies what they call "Quebec culture in a bottle." Tours are available and their foie gras, made with ice cider, is a particular treat, perfect for the end of an artisanal and action-packed two days.
Kathy Buckworth was a guest of the Sofitel Hotel, Montreal.n Listen to Kathy talk about her trip to Montreal and more travel adventures on What She Said on Sirius/XM Canada's How She Travels segment, Fridays at 10:45am on Channel 167, Canada Talks.
An excerpt of this article originally ran in the Metro News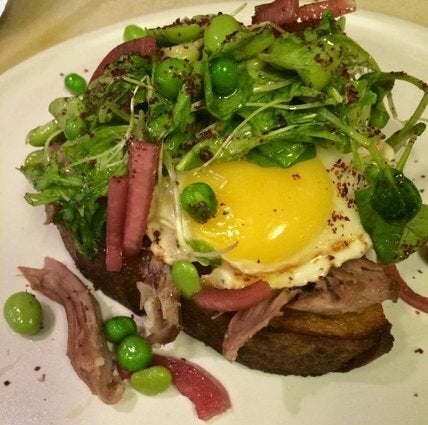 Where To Eat Breakfast In Montreal