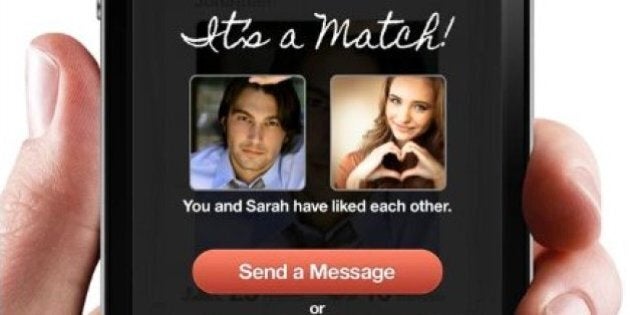 "Would you swipe right to me on Tinder?"
I was in New York City. It was the day after New Year's, around two a.m., in a Chelsea loft that overlooked all of Manhattan. The tech whiz kid I was staying with had just woken me and my two other friends up.
"What is swipe right?" I asked.
My host had just made a lot of money selling his app to Yahoo. His life was a celebration. This was the first time I'd hear of Tinder, the dating app. He asked me about it hinting at what the weekend was supposed to be: a set up.
After he brought home another girl the first night of the trip, something deeper and better than romance blossomed between us.
"Does everyone here have Tinder?" I asked, yawning. I wanted to go to sleep but time stretched as the party raged on. I was surrounded by the contents of a Fitzgerald novel -- the rich, the beautiful and the damned.
"Everyone in this room does," a girl in a ball gown answered.
Most guests at the party worked in the tech world. I remember my friend commenting on the irony that outsiders, people more in tune with machines than human beings, were now designing our social lives.
If you're 26 and you're single, it's likely that you do have Tinder. The founders of Tinder say that they are seeing over 600-million swipes per day and making over six-million matches daily. This is how Tinder operates.
Here's the thing: it's working. I got a lot of messages on Facebook about how people have found love or some version of it on Tinder. One of my friends knew someone who is now living with a girl he met on Tinder. Another friend of mine who is polyamorous said it's been great for her community because it's so small. Before Tinder everyone had already dated each other.
Here's the other thing: it's so, so weird. I downloaded Tinder to research this article. The second I put pictures up, I panicked. Looking at all the filtered selfies I shared, I wondered, was this really me? Did I even look this? Was the virtual version better than the real me? Why didn't I smile in more pictures? Would the potential men who were interested be disappointed?
Everyone was Tindering around me all the time. Quickly, I was a woman obsessed. Getting ready to go out, my girlfriends and I sat in corners together, listening to rap music, swiping right, swiping left, asking each other if we thought Darrell, 33, was cute.
One of my best friends said, "You want an existential crisis? Wait until Tinder tells you there are no new people available in your area."
I laughed. I found Tinder calming. There was something hypnotic about the swiping. I felt engaged in it like I did in reality TV; passively but it held my attention enough that I didn't have to think about anything else. It felt like a game. None of the men felt real.
This weekend at a bar, I watched a guy friend move his fingers against his phone like a maniac. "She's a right. She's a left. Right, I think...let's look at her pictures. Yep, right. Ugh, every girl puts their Instagram and Snapchat handle in their bio, also, 'Live. Love. Laugh.' Like, yeah, that's obvious, who doesn't like laughing? Let's look at her. Uh...no. Left."
The optimism of Tinder sometimes broke my heart. I saw all these young people, trying to put their best face forward, literally. Everyone looked so hopeful. "Do you feel bad swiping left so quickly?" I asked.
"Nah, it's sleazy but you have to do it based on intuition. The weirdest thing is when you see someone you went to high school with. Like, that person still exists? That person is single, too?"
I wonder would I have swiped right to all my ex-boyfriends? Or, would their profile picture have weirded me out? What if I swiped left to the love of my life? Was it true that they never came back again?
"Some guys just swipe yes to everyone. It's an odds game for men," he said.
"Have you met anyone cool?" I asked.
"If anything, it's taught me what I want in a woman. In that way, it's been really beneficial. Plus, I've hooked up a lot."
My other guy friend pulled me aside.
"Why are you on Tinder? What are you looking for? A husband?"
"OK, probably, yes. But isn't that what all this is for? To meet someone and fall in love?"
"Dude, Tinder is for fucking," he said. "If you're not Down To Fuck, get off it."
"Wait, is Tinder a bad look for me?"
The consensus is that there are expectations to hook up. I liked how the app worked but I wasn't sure if I wanted to meet anyone yet. I definitely didn't want to sleep with them. Tinder more than anything, felt random. How did I contextualize any of these people?
The next morning, I had coffee with my father. I asked him what he thought of Tinder.
"Young women today," he said, shaking his head. "Show me it."
"This is like a game where people meet each other through their phones to go on dates."
He looked at Tinder, perplexed. "I wish we had this online shit when I was a kid. It's so easy."
I wanted to tell him that my gut feeling was it didn't make things easier. Instead I asked, "Should I date any of these guys?"
"Why are you looking for something?" he asked. "Why don't you let something look for you?"
Those questions made me angry, but the more I thought about it, the more I felt my father had a point.
One of my favourite writers recently tweeted, "OKCUPID SCARES ME. SAME WITH TINDER. I DONT UNDERSTAND WHY ITS SO HARD. OUR PARENTS WERE MARRIED AND PREGS BY 22."
In the week that I had Tinder, I matched with 58 guys. About five other ones I hadn't seen yet found me on Facebook through our mutual friends. I liked messaging with some of the men. Most of the time, it felt like being forced to sit next to someone you don't know at a wedding, even if we had friends in common.
"Oh, what do you do?" or, "Cool, I like The Fugees, too," just didn't feel like enough information to go off of. I felt bad because I engaged in a lot of conversations that I never finished. However, all of the men I talked to were respectful, funny and smart. I don't really understand why I felt so disengaged.
The problem with being 26 right now is that unending options don't lead to clear choices. At the end of the day, Tinder didn't make me feel like I had more potential dates than before, when, in reality, I had 60 more.
Something about the men I've loved held me upon first meeting, like an unexpected squeeze on the arm. I believe in hunches, a feeling that you don't get from photos or profiles. But the feeling had gotten me into a lot of trouble. Staring at a screen, swiping left, swiping right, felt fake. I didn't want to face meeting a guy I'd had great messages with and cute pictures only to feel completely alone in his presence. I didn't want to be confronted over vodka sodas with the paradoxical feeling of having lost something I never had.
Lately, it was too familiar.
Until yesterday, I thought that statement would be the end of this article. But then something inside me said, "Nah, forget that."
Two days ago, I met a man I matched with on Tinder. He was handsome. He was funny. He was smart. To my surprise, our date didn't feel weird at all. I don't know if I'll ever see him again. To me, it doesn't matter.
That night, I felt something and I recognized it. It was who I used to be. She was waving at me from a faraway shore. That night, I realized that even though the old me was more remote I wanted her to be, she still did exist. I owe that discovery to Tinder.
Riding home on the streetcar tonight, I couldn't stop smiling. It wasn't because I had liked my date.
It was because I thought the old me was gone for good.
Stop staring into the abyss. We can't see your face.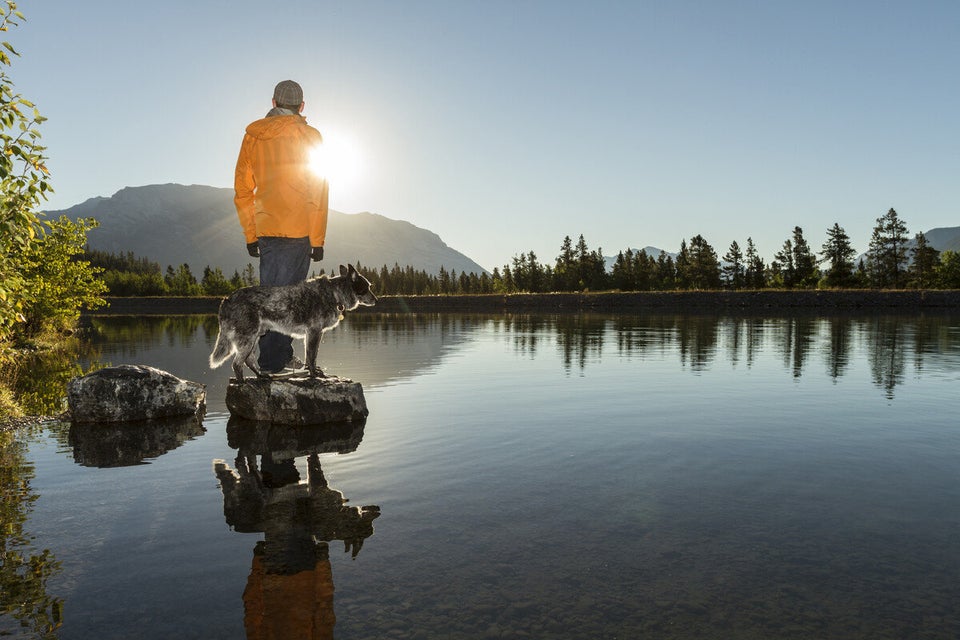 Ascent Xmedia via Getty Images
Stop covering half your face. We still can't see you.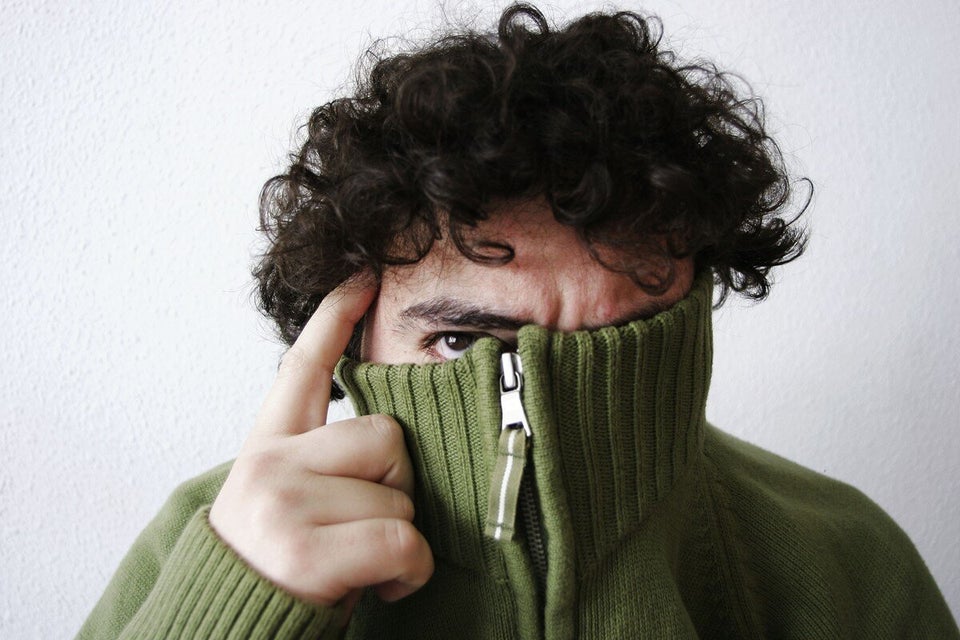 Ivan Navarro via Getty Images
Stop posing with all of your guy friends. We can't tell which one you are!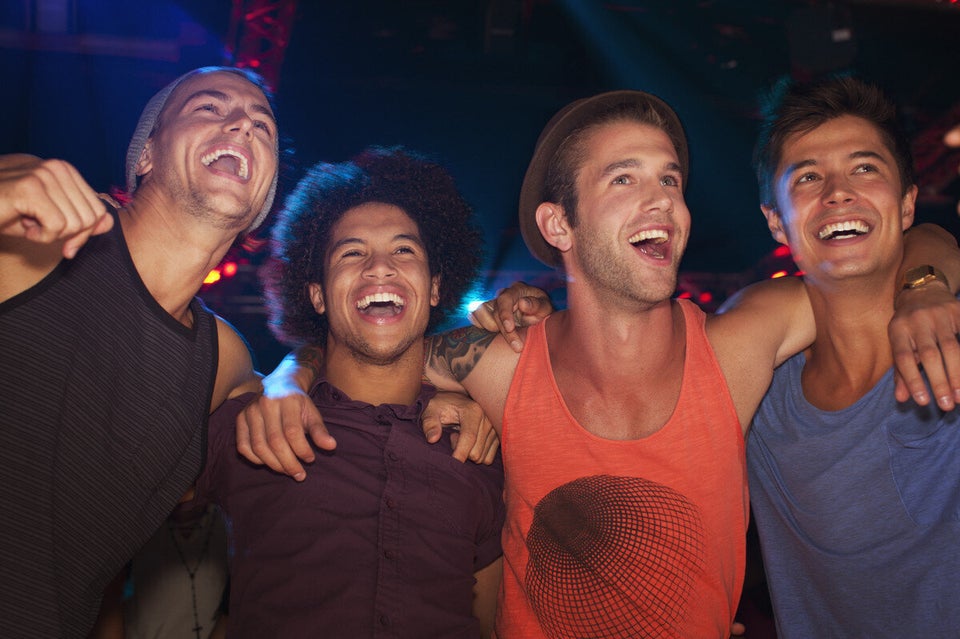 Sam Edwards via Getty Images
Stop it with the shirtless photos.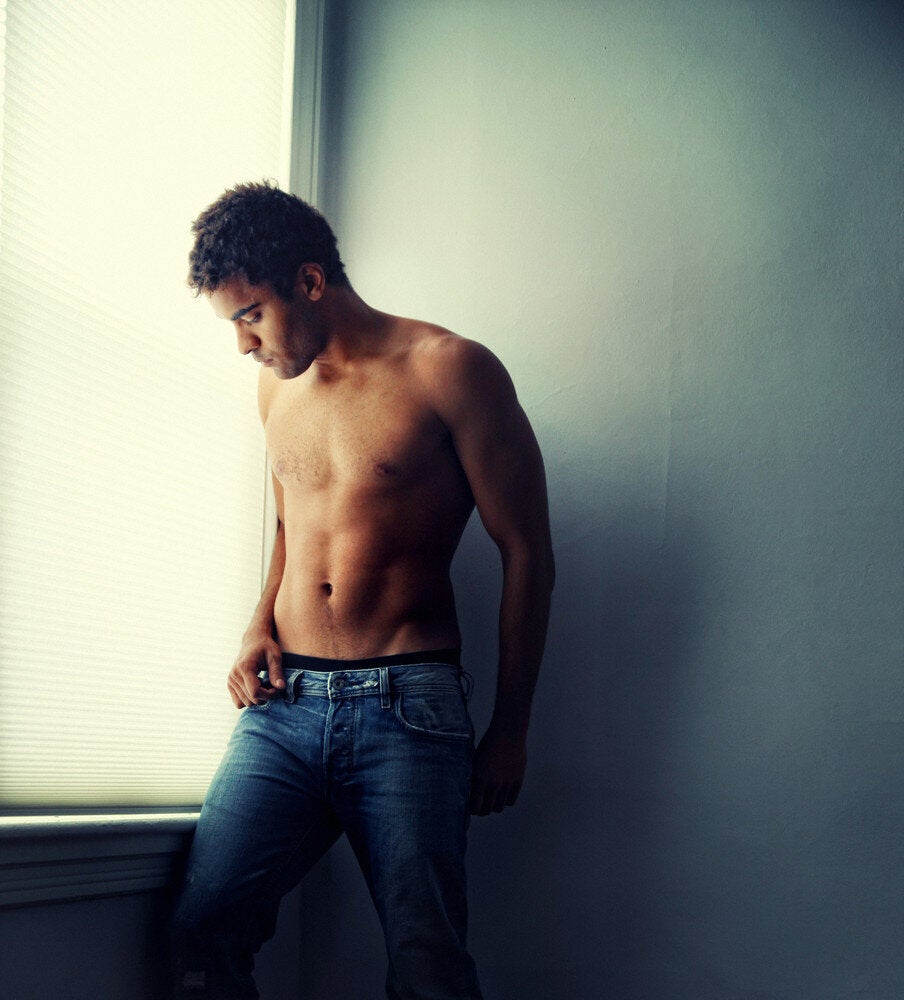 Nicholas Monu via Getty Images
Stop posting headshots. We'd rather see the real you.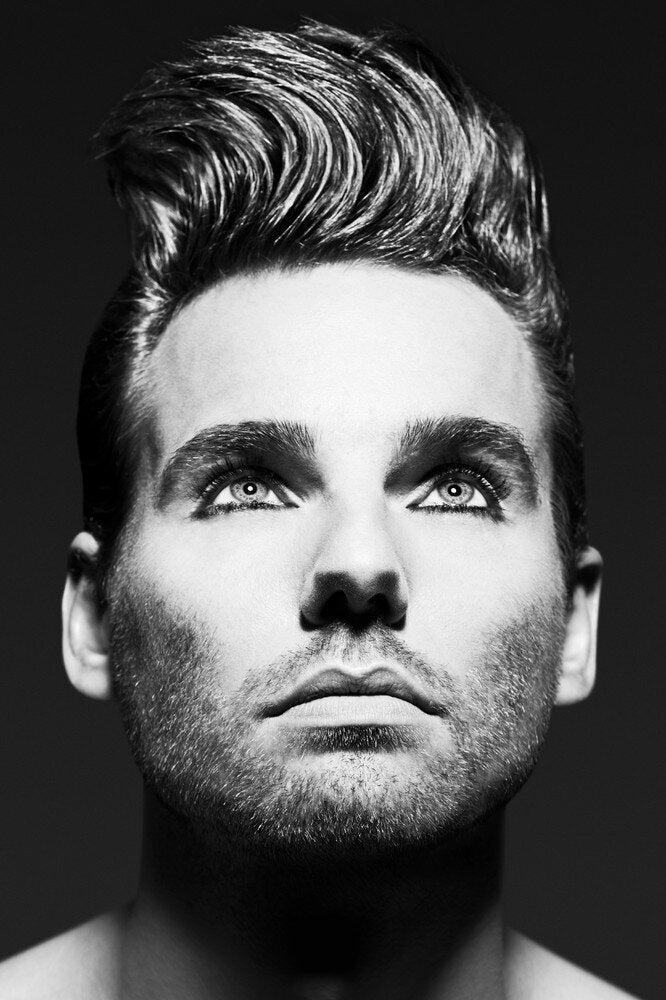 Stop photo-bragging about being in clubs with hot girls.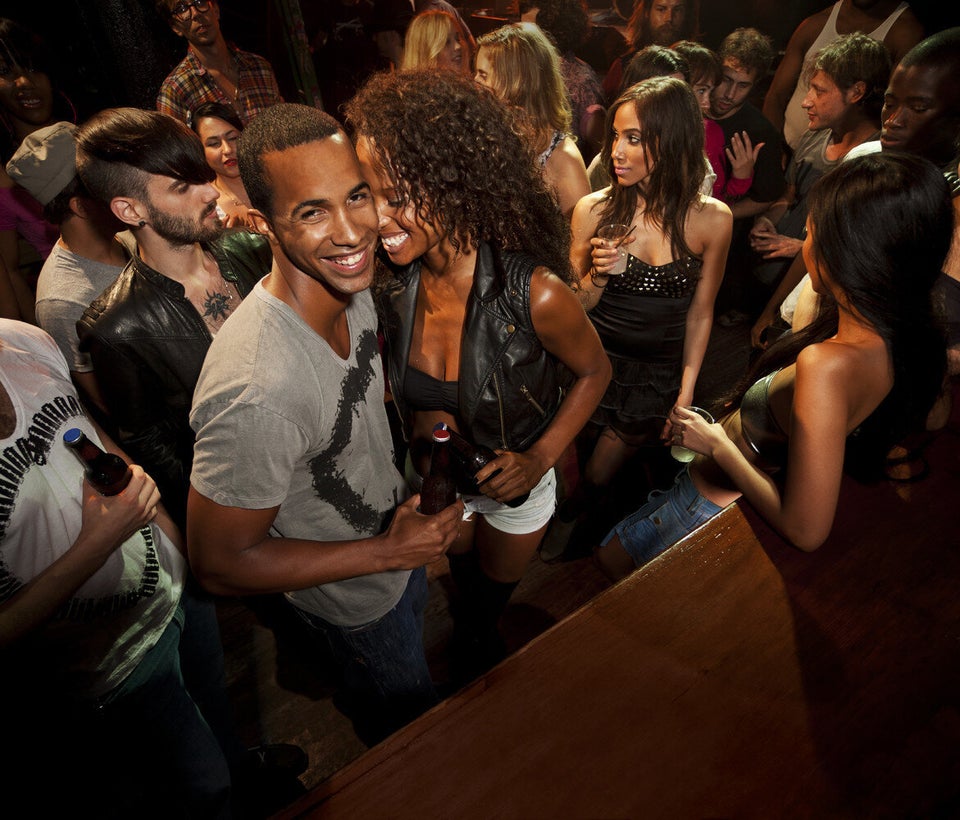 Nisian Hughes via Getty Images
Stop taking mirror-selfies. Especially in your bathroom.