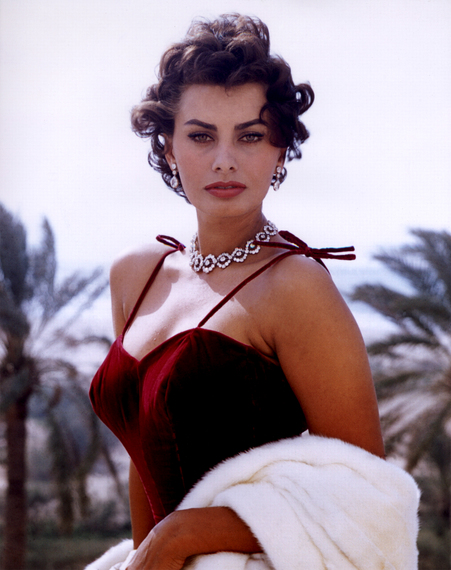 If you have ever watched a red carpet event, tuned into an awards show or flipped open a fashion magazine, you have most likely seen the work of the talented celebrity makeup artist and photographer, Troy Jensen. Based in Los Angeles, Troy has worked with some of the biggest names in Hollywood including: Miranda Kerr, Jennifer Lopez, Iggy Azalea, Halle Berry, Nicole Scherzinger and Christina Aguilera -- just to name a few. His signature style is a radiant look that goes beyond the makeup and draws attention to the woman wearing it.
"Makeup is not about creating a mask; it's about enhancing the natural beauty of a woman," he says. With more magazine cover credits than we can count it's no surprise that Troy has become a go-to beauty guru for dozens of Hollywood's biggest celebrities. Troy is an artist who sees the person behind the face and who strives to capture the unique beauty of each woman who sits in his chair.
"All trends start on the couture runway shows and then it's my job as a makeup artist to make that look wearable for the everyday woman. For this look I became inspired after seeing the Dolce & Gabbana fashion show and its reference to traditional European beauty. I love paying homage to iconic Italian beauties like Sophia Loren and Monica Vitti who channel an effortlessly beautiful glamour."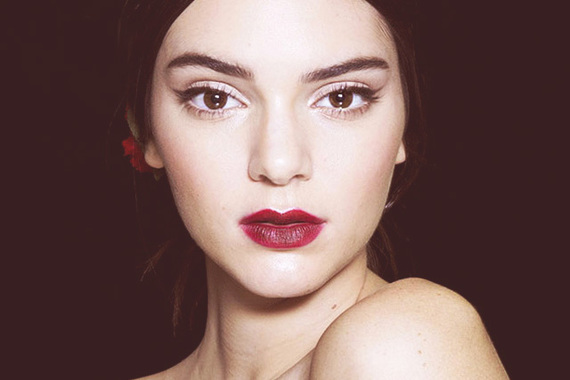 The spring collection for Dolce & Gabbana features the new fashion "it girl," Kendall Jenner. Troy recreated Kendall's look on me (see below) that highlights: radiant skin, sculpted brow, thin, wing-tipped liner and a Bardot lip. Chanel products were used to create this look and we have also provided a shopping list of Revlon products that you can pick-up from your local drugstore to achieve this look for less.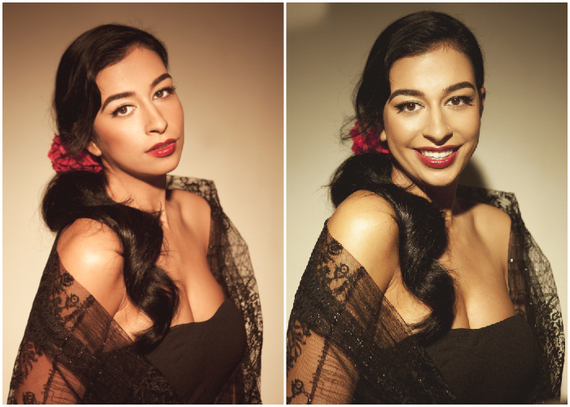 Recreated look modeled by: Katie Zeppieri. Makeup, Hair, Styling & Photography by: Troy Jensen. Assistant on-set: Jarek Addison.
Troy's Step-by-Step Guide to Achieve This Look:
1) Prepped skin with the Hydra Beauty Crème Moisturizer to aid in moisture retention and give skin a healthy, radiant glow.
2) Evened out complexion under the eyes and around the mouth with the Éclat Lumière Highlighting Face Pen in #35 Medium. This product is a light-coverage concealer, highlighter and complexion-brightener all in one that provides good coverage without looking caked-on.
3) Applied Vitalumière Moisture-Rich Radiance Sunscreen Fluid Makeup in shade #50 Naturale using a blending foundation brush to create flawless coverage on the entire face and neck. This foundation is creamy and lightweight with SPF 15 making it a perfect daily foundation.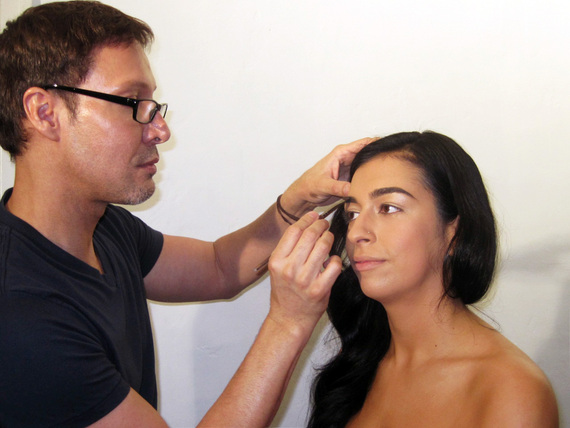 4) Applied Le Blush Crème De Chanel in #79 Cheeky to the cheeks using a medium-sized fluffy brush. The cream texture of this blush adds a dewy feel to the skin and the rose-bronze tint of this shade gives a natural, sun-kissed look.
5) Dusted the face with Natural Finish Loose Powder in #40 Dore Translucent 3 to the forehead, nose and chin. Used a small powder brush to isolate only the T-zone areas on the face leaving the jawline and high cheek bone un-powdered for natural glow.
6) Filled in eyebrows using the Crayon Sourcils Sculpting Eyebrow Pencil in Brun Naturel #30 then combed brows and applied a clear brow gel to keep hairs in place.
7) Applied Ombre Essentielle Soft Touch Eyeshadow in #45 Safari to the eyelids, keeping close to the lash line and winging out towards the edges.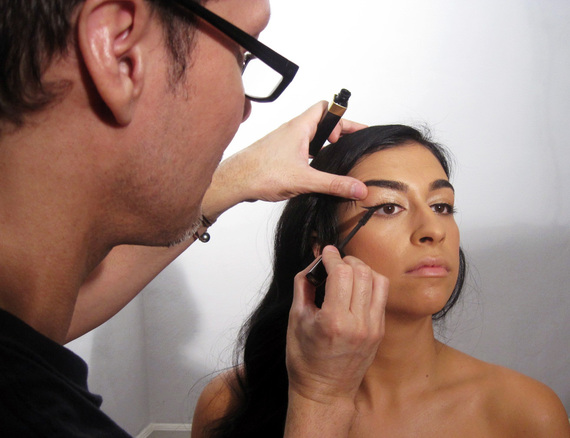 8) Lined the upper lash line with Ecriture de Chanel Eyeliner Pen Effortless Definition in #10 Noir creating a thicker line near the corners of the eyes.
9) Curled lashes and applied a generous coat of Le Volume de Chanel Mascara in #10 Noir. Applied two sets of Trio i-Envy Lashes by KISS to the outer corners of the eye.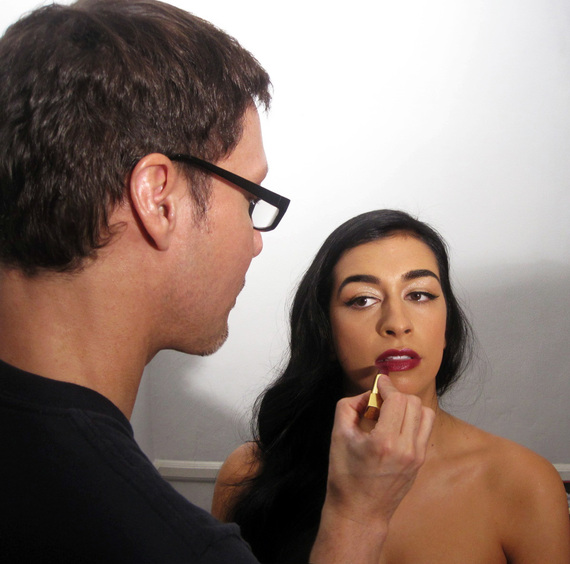 10) Applied Rouge Allure Intense Long-Wear Lip Colour in #16 Envoutante beginning in the center and swiping outwards to the corners of the mouth. This berry wine shade is the perfect bold lip colour for spring because it stands out but is not too harsh on the face.
Helpful Makeup Tips from Troy:
• Use powder sparingly as it dulls the complexion and takes away from the natural glow that is unique to each face.
• If your face looks too wet or shiny, dab a Kleenex on the shine to help remove excess product and prevent creases.
• Dampen the eye shadow brush before applying the shadow as it gives more colour control.
• The ultra-thin pigments in the Chanel Rouge Allure lipstick give you control when applying the colour as it applies sheer but grows in pigment with each coat so you can apply the colour in steps.
Achieve this Look For Less - A Shopping Guide:
Face: Revlon Photoready Airbrush Effect Makeup in Golden Beige ($12.59)
Powder: Revlon Nearly Naked Pressed Powder in Medium ($8.99)
Brows: Revlon Brow Fantasy in Light Brown ($6.65). This two-in-one wand includes both a pencil and a gel for easy styling.
Eyes Shadow: Revlon Colorstay Shadowlinks in Gold ($2.69)
Eye Liner: Revlon Colorstay Liquid Eye Pen in Blackest Black ($8.09)
Lashes: Revlon Photoready 3D Volume Mascara in Blackest Black ($8.09)
Cheeks: Revlon Powder Blush in Naughty Nude ($8.99)
Lips: Revlon Super Lustrous Crème Lipstick in Black Cherry ($7.19)
*All prices found online at Drugstore.com. In-store prices may vary depending on retailer.
Fun Fact: One time Troy used actual red cherries to create a fresh lip stain on Kirsten Dunst. He sliced the cherries in half and rubbed them on the lips then added a clear gloss to prep Kirsten for her Spiderman movie premiere in Europe. A literal cherry lip!
MORE ON HUFFPOST: