Established by Toronto City Council in 1974, the Toronto Book Awards honour authors of books of literary or artistic merit that are evocative of Toronto. This year, the shortlisted authors are blogging for HuffPost about their creative journeys. What follows is the second of four such entries. See the previous entries here and here.
I didn't want to write a book set in Toronto, and I thought I hadn't. But what do I know? It seems that my second novel, Everybody Has Everything, is officially a Toronto book because 1) it's been nominated for the Toronto Book Award and 2) readers I meet want to discuss the book's Toronto-ness, to the point where one guy offered up the address of the house where my main characters live. It turns out it's on Crawford Street. I didn't disagree.
That I accidentally wrote a Toronto book speaks to the mystery of writing and the strange distance an author can have from work that she herself created. But mostly, it's evidence of the strong pull my adopted city has on the imagination of Canadian readers like me who grew up knowing literary Toronto long before living here.
Growing up in Vancouver, I learned about the city primarily through Margaret Atwood, picturing the Edible Woman's rooming houses and the dark ravines of Cat's Eye. When I moved here, almost 20 years ago, I made a special trip to the Bloor Street viaduct because of Michael Ondaatje's In the Skin of a Lion. I loved that word "Bloor" long before setting foot on the street.
I don't think writers say: I am going to write back to this-or-that literary tradition. It would be crippling to do so. But perhaps subconsciously, my first book strove to insert itself in the Toronto landscape, literary and real, that fascinated me. How Happy to Be was loudly set in the city, a winking satire of Toronto's old media scene, replete with inferiority complexes about New York and newspaper wars. Despite being a sex-and-drug fueled coming of age story, it did include a canoe survival scene -- a wink, I realized only later, to Atwood's Survival.
But with my second novel, the lens needed to be wider and longer. Everybody Has Everything is about Ana and James, a childless couple, urbane and a little disconnected. When their friends have a gruesome car accident -- father perishes, mother is left comatose -- Ana and James suddenly become guardians of a sweet 2-year-old. The story is one of "urban orphans," those of us who come to a big city and find ourselves far from family, building networks not out of biology but from friendship and work. I grew up in Vancouver, my husband is from Nova Scotia and we live in Toronto. When I looked at my young kids in the months after the birth of our second, the uncertainty of our situation settled into fear. What if something happened to us? Suddenly, our carefully forged connections felt fragile. I wanted to dig around in that imagined terror.
This is pretty universal stuff: love, death, parenting. I thought of it as a story that could happen in London, New York, Copenhagen -- any urban centre open to diaspora. It didn't need to be Toronto. Toronto didn't matter.
I was caught off guard, then, when it began to emerge on the page during the writing. James, distraught and recently fired, had to go to a café to wait out his days, and I knew the café would be The Common, on College Street. Ana's office needed to be on King Street, a tower looking into a tower. My characters began to grow out of the streets, becoming more specific with each step past the Portuguese bakeries and brunch spots, the gentrifying downtown neighbourhoods with their simmering class tensions.
But I never called it Little Italy. I never named the streets, and I still hold fast to the idea that Everybody Has Everything could be set anywhere. Perhaps, though, being set in Toronto made it a better book. But it may be time to leave the city, and free myself of its literary heritage. The next book is taking place in Saskatchewan or Ohio. The story will let me know.
Katrina Onstad will be reading from her 2013 Toronto Book Awards shortlisted novel Everyone Has Everything at The Word on the Street Festival in Toronto on Sunday, Sept. 22 at 11:30 a.m. and 3:30 p.m.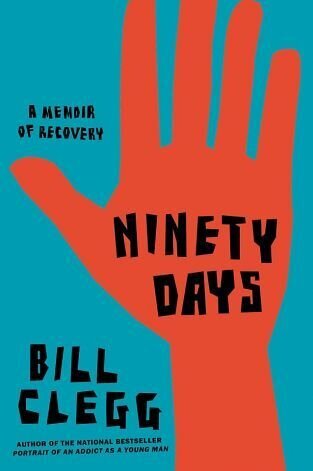 Editors Picks: Best Books 2012