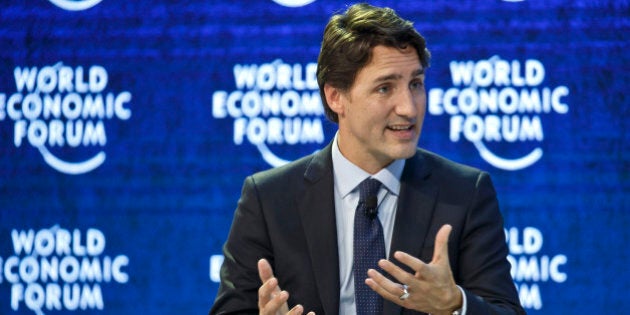 It was interesting to read David Akin's numbers on Trudeau's dollar handouts in his first 100 days in office. By his calculations it amounts to $5.3 billion, of which slightly less than a billion dollars was spent inside Canada.
$4.3 billion spent outside of the country will buy you a lot of thanks from some organizations such as the UN or from climate change conferences. That type of spending will also earn you a lot of selfies to up your political profile. But in the end it is our taxpayers footing the bill.
I always wonder when such vast sums of money (in this case, $4.3 billion) are handed out overseas by any government, not just this one, as to who is tracking it to see how it is being spent and if it is being spent properly. Governments rarely tell us what audit procedures have been attached to those funds.
The National Bank has already predicted that Trudeau's spending could result in a $90 billion deficit by the time the next election comes around.
Spending priorities are always set by the prime minister. It is interesting to note that the $5.3 billion that Trudeau spent in his first 100 days almost matches the funds that the Liberals under Paul Martin were going to spend on the Kelowna Accord to help our First Nations. The Accord included $5.1 billion, with plans for:
• $1.8 billion for education
• $1.6 billion for housing, including $400 million for clean water
• $1.315 billion for health services.
• $170 million for relationships and accountability
• $200 million for economic development.
Imagine if in Trudeau's first 100 days he had a different set of priorities and instead spent his $5.3 billion on our First Nations youth and communities. What is the bet that in the coming budget our First Nations won't see a dollar amount that is anywhere near what Trudeau has sent outside of the country in just his first 100 days, and nowhere near the amount in the Kelowna Accord? Are the needs of our First Nations youth and communities any less now?
Perhaps Trudeau could have saved some of that $4.3 billion that he sent outside Canada for our seniors? It would have been nice to cut them a break so that they can have a decent living after contributing so much to building this country that he has inherited. An increase in pension assistance would have been welcomed by many seniors. Again it all boils down to Trudeau's priorities.
Or here is another thought: last year a UBC study noted that a national pharmacare plan would cost Canada about $5.4 billion. Almost the same as Trudeau's spending in his first 100 days. Does anyone think we will see such a plan in the coming budget? Probably not. It's about Trudeau's priorities.
However, Canadian taxpayers should have nothing to fear as we all know that Trudeau made paying down his deficit a priority and he has promised to pay off his deficit amounts within that time frame. That was a key election promise and it was cast in stone, wasn't it?
I am not so sure, though. Maybe we should be worried. I remember another Trudeau getting elected by making a promise that he would not introduce wage and price controls, and we all know what happened to that promise. It is always about priorities.
Follow HuffPost Canada Blogs on Facebook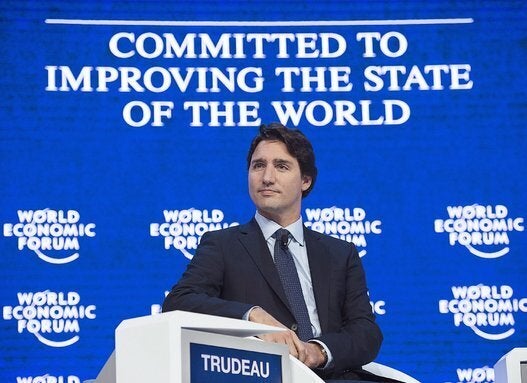 Trudeau Attends World Economic Forum