 In today's busy world, with countless things to get done and places to be, it's easy to lose sight of the simple things. Take a moment and think back to the childhood experiences of entering your own made-up world created with friends in the backyard, the joy of running aimlessly through a field, or the feeling of lifting off the seat as you sprang up and down on the teeter totter. There is a purity and freedom associated with these memories of good, old-fashioned play. Now we know that, even though that free play was fun, it wasn't frivolous.
Play is not only an easy, accessible and affordable way to get children more physically active, but it has the potential to improve a child's physical, emotional, social and cognitive well-being. It's not a frill or a waste of time -- according to the Active Healthy Kids Canada Report Card, play has been shown to improve and foster motor function, creativity, decision-making, problem solving and the ability to control emotions.
Playing outside kept generations of kids happy and healthy, but somewhere along the way, we stopped.
According to a recent survey by ParticipACTION, more than half of Canadian parents of school-aged children (50.4 per cent) played outdoor active games, such as hide and seek and tag, every day as a child; however, only 19 per cent of their children do now.
Is it really possible that, in one generation, we have forgotten how to play? Or is it just that we're too busy or too scared to make play a priority? As TV and video game screens beckon our kids out of their backyards and onto their couches, and as the news media pelt us with dramatic stories of stranger danger and crime, it takes a strong parent to defend his or her child's right -- and opportunity -- to let loose and play.
In a world where society encourages parents to feel good about keeping their kids at arm's length at all times, the irony is that the better parent may be the one who lets his or her child run freely through the neighbourhood with friends. In a world where a good parent is always there to catch his or her child when he falls, the better parent may be the one who gives his or her child the leeway to scrape a knee and make mistakes.
Too much sitting -- even 'safely' in your living room -- is actually one of the biggest dangers our children face. Regardless of how active a child is, excessive sedentary behaviour is related to the risk of obesity and type 2 diabetes.
When play is constantly placed at the bottom of adults' agendas, our children are missing out on a world of benefits -- a world where kids can form their own attachments, make their own friends, test their own boundaries and shape their own identities.
So, how do we bring back play? First of all, we acknowledge the power of play and check our own assumptions -- and fears -- about what our kids should be doing with their time. We consider dialling back the scheduled clubs, lessons and activities to make room for free time, outside.
We encourage our kids to visit parks and playgrounds without an agenda, we volunteer to watch the neighbourhood kids as they play together in the yard, we limit the amount of time our kids are allowed to access screens and we teach our kids how to be street smart and safe when they're outdoors.
It seems radical, some might say controversial, to encourage our kids to stray from our watchful eyes -- even for a minute. The point is not to throw caution to the wind, but to loosen the reins a little bit. Not just for fun, but because play is a crucial component of a healthy childhood. Let them play!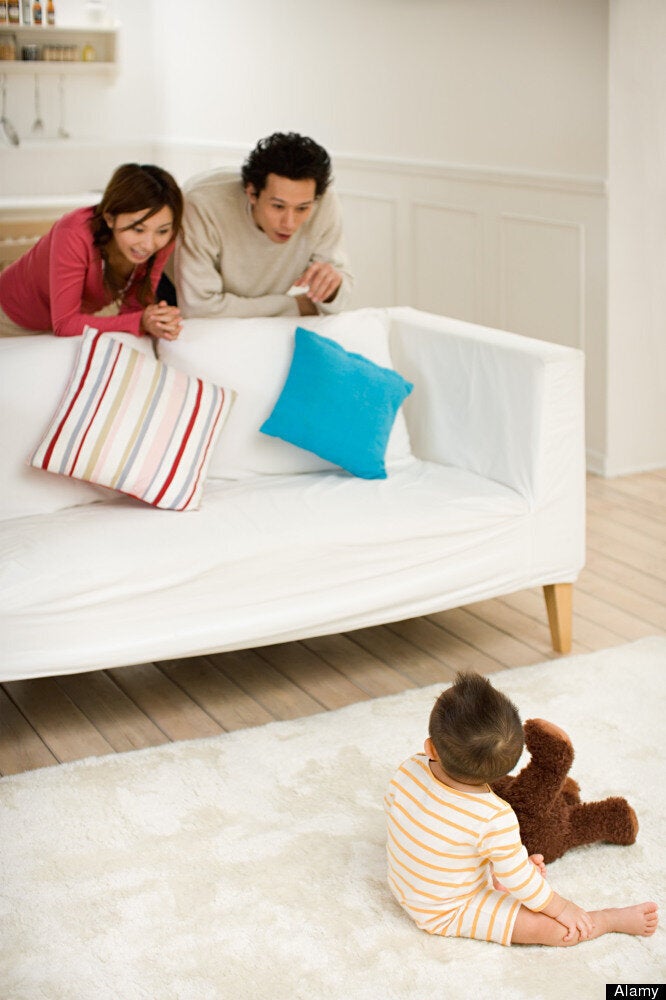 7 Things You Didn't Know About Toddlers