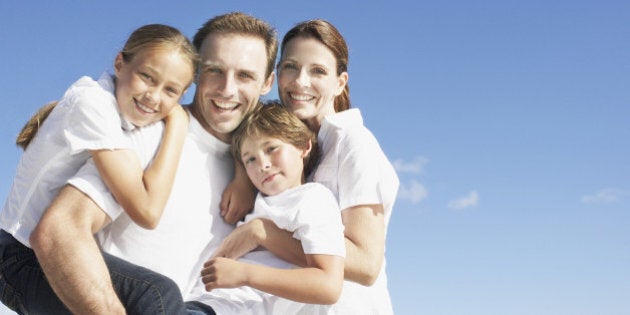 It's no secret that starting a family requires preparation. Even the zombie-like fog of exhaustion associated with being a new parent doesn't stop us from thinking about all of our financial needs. Some of the protective measures we consider include: drafting wills, setting up RESPs and purchasing life insurance policies.
We try to stay one step ahead when it comes to our families because the stakes are that much higher. That's why we have difficult discussions about how to prepare for the randomness of life including serious illness as well as death.
Critical illness is a term used to describe a variety of life altering and unexpected health conditions that can severely impact the way we live. This category typically includes heart attack, stroke and cancer, as well as other serious illnesses like Alzheimer's disease.
Many Canadians mistakenly believe they are already covered should these types of illnesses arise, or they don't appreciate some of the hidden financial impacts associated with a critical illness. While we are fortunate to have a public health care system, and many of us have disability insurance, these alone may not ensure we can maintain financial well being if we suffer a critical illness.
In fact, according to a recent independent study conducted by Head Research and commissioned by Great-West Life, more than half of Canadians would have to keep working if their partner or child suffered a critical illness. Being away from loved-ones to work and cover all the costs associated with healthcare can add layers of stress to an already complicated and concerning medical situation.
Critical illness insurance can cover a loss of income in those instances, so that a parent can spend time away from work to be with an ill partner or child while they recover. Importantly, the payout can come in one lump sum providing even greater financial freedom especially for larger expenses such as treatment not covered by health care or bringing in added help at home for you and your family.
Ultimately, as parents you want to do what's best for your children. And if your family is impacted by a critical illness, you want to be there to support and protect them. By having critical illness insurance you don't have the added stress of having to make difficult financial decisions to support your family. It can help afford you the freedom to make the decisions you want to make, not the ones you have to make.
The realities of life - its twists, turns, happy moments and truly difficult life altering events will always shape our hopes and fears. And while we can't anticipate how it will all shake out, we can take steps to mitigate the financial burden associated with looking after a loved-one under truly trying circumstances. Learn more about what Canadians are saying about critical illness and what you can do to plan ahead and cover additional costs associated with a serious illness.