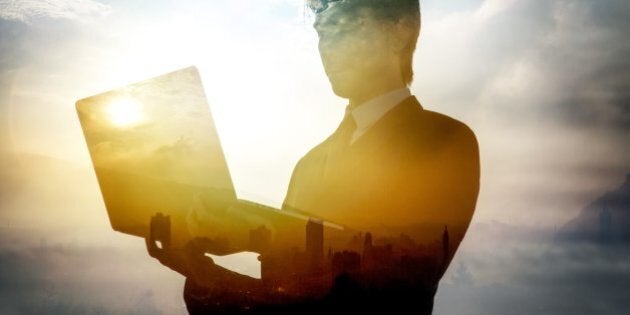 Parliament just marked 100 days of online petitioning and Canadians are clearly getting the hang of this democratic innovation. Over 100,000 people have signed an official e-petition since the House of Commons launched the new system in December 2015.
These early levels of engagement show we are on track to match other countries when it comes to e-petitioning. We could even top the international charts if the Trudeau government decides to grant bigger payoffs such as automatic debates for the most popular petitions.
Prior to the launch of Parliament's e-petitions system, hundreds of thousands of Canadians electronically signed petitions hosted on private websites or on sites hosted by organizations such as Change.org or Avaaz. But these unofficial petitions are not eligible to be presented in the House of Commons, nor is the government officially required to respond.
The first 100 days of official e-petitioning have been a resounding success. Over 100,000 Canadians have signed the 43 e-petitions posted on the House of Commons website and activity is starting to pick up. Only seven petitions were initiated in the first month of e-petitioning, but this number has since tripled with 19 new e-petitions posted in month three.
This rapid increase echoes the experience of other countries where e-petitioning starts slowly then takes off like a rocket. The first three years of the U.K. e-petitions system saw 53,500 petitions filed with 28,500 admitted under the terms and conditions of the system, and 25 receiving enough signatures to trigger debates in the British House of Commons.
Thus in Canada, we can expect dozens of e-petitions per month soon turning into hundreds, then perhaps thousands as Canadians fully engage with this new tool. We could expect even more if we adopted U.K.-style rules which force MPs to debate petitions which gain over 100,000 supporters.
The prime minister should put in the measures found in my original motion where e-petitions gaining a high level of public support, say 100,000 signatures, could trigger debates in the House of Commons.
E-petitions are a barometer as to what issues are capturing public attention -- with the number of signatures attached to each showing which matter most. Although we are in the very early stages of our in new process, the five petitions that garnered the most signatures from Canadians include: firearm regulation, electoral reform, banning dog and cat fur sales, legalizing cannabis and the Energy East oil pipeline.
My initial interest in electronic petitioning sparked from a desire empower citizens to draw attention to issues often avoided by government. For example, the first e-petition I sponsored was from two constituents and tireless animal rights advocates -- Gwendy and Alfie Williams -- who call on the federal government to ban the use of electric shock collars on household pets.
This is an issue which politicians might usually ignore, but under this new system the government must now publicly respond to Gwendy and Alfie because the e-petition has over the 500 signatures threshold (currently it has over 5,000!).
If the government agrees with the petition, it will be pressured to bring in new animal rights legislation. If it disagrees, the relevant minister will be forced to explain why.
Learning from other countries, the House of Commons made sure to include safeguards to prevent inappropriate or frivolous topics from being brought forward. For example, all e-petitioners must identify one MP to sponsor the petition before it is posted on the parliamentary website. MPs might sponsor petitions as a service to local constituents or if the issue is one about which the MPs passionately cares.
In the first 100 days, it is encouraging to see that members from all political parties have started using the system and are sponsoring e-petitions on behalf of Canadians.
While the posting and signing of e-petitions is already well underway, we have yet to see how the new Trudeau government will respond to these grassroots requests. Every e-petition stays open for 120 days and those receiving at least 500 signatures can be tabled in the House of Commons by the sponsoring MP.
Once tabled, the government must provide a written response within 45 days, which is then emailed to all the signatures and posted on the official website. Before Parliament rises for the summer, the Trudeau government will have to tell Canadians if it will:
Establish legislation to protect Canada's remaining old-growth forests
Re-classify the Armalite Rifle-15 back to non-restricted status
Open a judicial inquiry into the Afghan detainee issue
Halt the proposed development of a CN terminal in Southern Ontario
Create a new Canadian Military Volunteer Service Medal
The extent to which the Liberal government takes seriously its response to these petitions will demonstrate how much it embraces openness and accountability, whether or not it chooses to support or oppose these requests.
In two years, the Trudeau government is scheduled to review how the new system is working and how it might be improved. In my view, the prime minister should put in the measures found in my original motion where e-petitions gaining a high level of public support, say 100,000 signatures, could trigger debates in the House of Commons.
This would give regular Canadians even more control over politics and lessen the power of political parties to control the political agenda. Given that the Liberals voted for my motion -- including now-Prime Minister Justin Trudeau -- I am hopeful we can move forward with this reform as soon as possible and further improve our petitioning process.
Follow HuffPost Canada Blogs on Facebook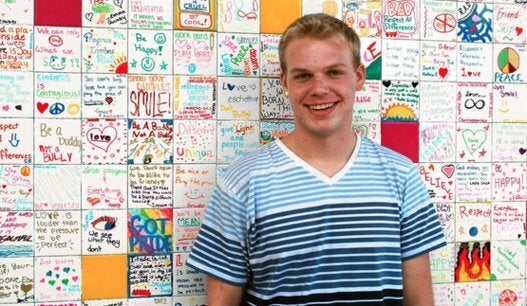 Change.Org's Biggest Successful Petitions