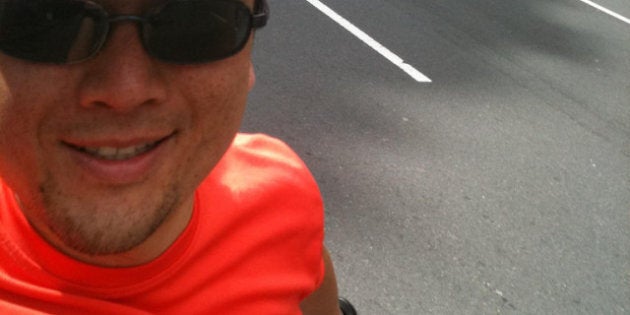 It's been called the sweetest left turn in the world, the corner of Hereford that leads to the final stretch of the Boston Marathon on Boylston Street.
For a few hours, once a year, Boylston becomes the hallowed ground for thousands of runners. Boston on this day doesn't become the name of the city. It's the name of the race, run on Patriot's Day, also known by those who line the 26.2 mile route as "Marathon Monday." Citizens and runners alike love the event. No question.
For runners, Boston is the everyday Everest, a sort of Olympics for those who toil the roads on 16-week training programs in those winter months. And to be in Boston during marathon weekend (I've run two in recent years) is to know how much runners and everyday citizens celebrate an event that reaffirms live.
So when I heard about bombs and Boston, it was a shock to the system. I know more than several runners down there and I've literally been in their shoes, struggling down that final straightaway. The finish of the Boston Marathon is the happiest place for a runner, where dreams are fulfilled.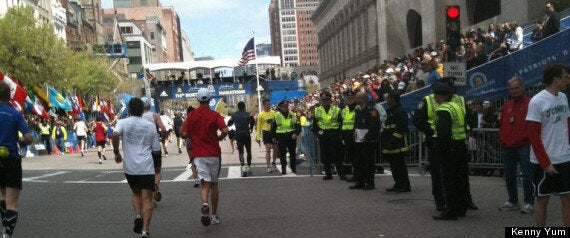 A photo I took of Boylston during the 2010 marathon.
Today, friends of mine emailed me, texted or called me, fearful that maybe I was there for the 2013 edition. I in turn was fearful for friends of mine who were down there -- more than 2,000 Canadians were signed up for the race. Most so far have checked in and for that I'm grateful.
Running can heal communities. Despite the backlash runners faced last year over the cancelled New York City Marathon, these big city events can lift spirits. The New York Marathon was run in the months after Sept, 11, 2001, as was the Marine Corps a month after 9/11.
I spoke to two running friends in Boston and emailed another. One, Samantha Sykes, a friend who I see on road races around Ontario, said that the bombs feel like an attack on the running community. A community that is helpful, friendly. Dave Emilio, another runner who I'll see on random Sundays in a Toronto park, told me he didn't know if he'd do another Boston. Big city marathons, like Boston, Chicago, New York, may never feel the same again -- not for awhile yet. And it's too early to come to conclusions about what this means for races, for the sport of running. That will come with time.
Last week, while accompanying a running buddy, we both described Boston as a runners' Christmas. And it's true, for the most part. Today, that finish line, one that I had gratefully had the pleasure of running twice in my career, was marred.
One thing all of us runners know. In times of stress, we lace them up, and we go out for a run. We'll be back on our feet and on the roads.
Kenny Yum is the managing editor of HuffPost Canada and a 22-time marathon runner. He blogs on running at A Whole Lot Of Soles.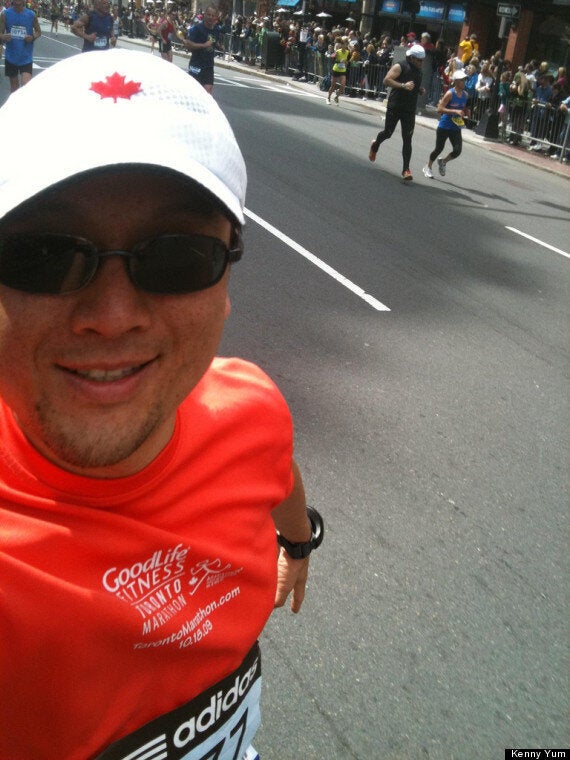 My self portrait at the Boston Marathon finish on Boylston.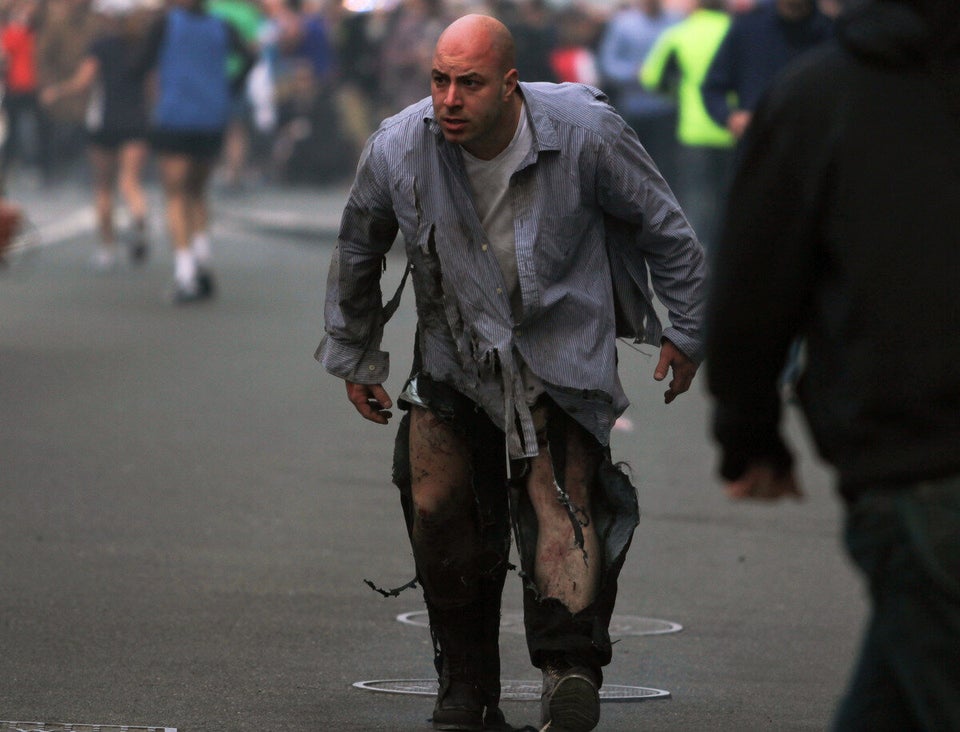 GRAPHIC WARNING: Boston Marathon explosion