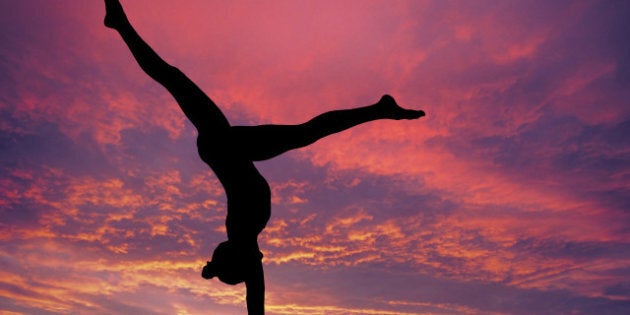 No word of a lie, I sat in my car in that parking lot outside my office for almost an hour.
And on that cold windy, wintery January day in 2009, I knew that to NOT make a profound change to my professional life would mean that I would figuratively die.
I had grown so tired and so very bored of my corporate life, glamorous as it looked on the outside, that I wanted to scream and not stop.
It was truly a case of "it's not you, it's me" and I wanted to break up with my job in the very worst way. But, I couldn't, even though I knew it was for the best.
And so I went inside to the office and started the new year in the very worst way -- by pretending that I was engaged and pretending to myself that I could stick it out.
Until what, I couldn't tell you, but I am that kind of gal -- a make your bed, dutiful daugher, when the going gets tough, reliable "Ford" model T, so to speak, woman.
With a mortgage to pay, a daughter to put through university and a lifestyle to maintain -- mostly that lifestyle was what kept me there -- heaven forbid, I give up the shopping and the travel and the whatnot that had graced my life over the last decade.
I poked around at new opportunities over the coming months and went through the motions and even went so far as to hire a great executive coach that summer to tell me that I was indeed in the wrong job -- her comments to me were blunt.
You are in the wrong job!
I'm a waterbug and not a deep diver (this according to a very smart friend of mine who knows me very well) -- not geared for the long haul of building a company but great for skipping over much territory.
I bore easily once the learning curve is over -- me bored is not a good thing.
I am fundamentally a truth teller -- not much appreciated in a very large publicly traded company with many layers and egos to be reckoned with. I thrive on being a change agent -- not much call for that in a day job
According to my coach, I should be entering into a slash career -- a consultant/writer/speaker/facilitator kind of a life -- no nine to five, no routines, lots of different clients with lots of different challenges, short term engagement and all that.
Well that sounded great to me.
Instead, I let my ego commandeer my brain and I left one corporate brainfreeze for another -- "out of the frying pan and into the fire."
And so, for all of 2010, I paid for that decision until I finally called it quits with the "job" scene and launched "not with a bang, but a whimper" into my slash career early in 2011.
And's that's another story, one of many stories to come, but suffice to say, that launch did not come easily or without mountains of uncertainty and fear.
But, I did it and have lived to tell the tale and now, into my second year of my slash career I am making some inroads.
I get to work with individuals and companies who are brave -- that is exhilerating on so many levels. Clients who understand that there is no change without friction, no growth without introspection
And when things are slow to come together during the REBOOT process, I tell them to be patient, that the universe is just re-arranging the "deck chairs" of their life and that that takes time.