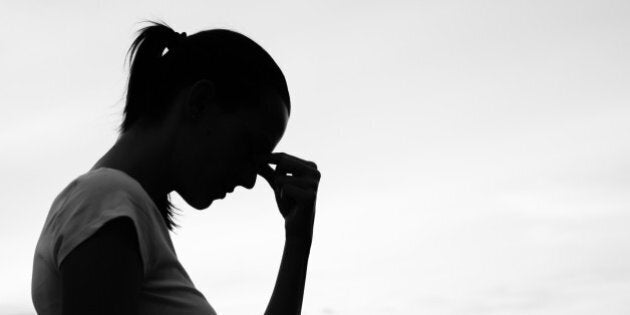 Suicide is a difficult epidemic to prevent because many of us simply don't see the warning signs. We talk and joke around with friends, family, classmates and coworkers, but it's hard to know how someone is truly feeling on the inside.
That's why, on World Suicide Prevention Day, we at Facebook are encouraging every Canadian to talk to each other more. Facebook's mission has always been to make the world more open and connected, and studies have shown that connectedness is crucial to people who may be at risk of suicide.
Reaching out and offering people support can truly be a life-saving act, and with more than 20 million Canadians who use Facebook, we view this as not only a big responsibility, but a huge opportunity to help people. With Canadians spending an increasing amount of their lives online, the Internet is now often the place they turn to seek support in times of need. And spotting the signs of people in distress can have a real impact in helping to protect people's wellbeing.
Last year, in partnership with Kids Help Phone, we developed our Help a Friend In Need guide to provide youth with simple, practical tips to help a friend who might be in emotional distress. The guide identifies possible warning signs to look for in peoples' status updates, posts, messages, photos and videos, while offering youth advice on how to handle these delicate, or even emergency, situations.
Many of you may worry that you won't ask the right questions or have the right answers, but you'd be surprised how much you can help someone suffering from depression just by lending an ear, and encouraging them to get the help they need.
I've always been incredibly impressed with the openness that Michael Landsberg, the long-time host of TSN's Off The Record, has shown while trying to bring mental health issues out of the shadows of our society. Michael has again partnered with Facebook this year to spread our message, and one particular stat he shares when speaking about depression has always struck me-- that 50 per cent of people suffering from a mental illness never admit it.
To Michael, this is a big problem because if someone doesn't seek help they can easily become resigned to the way they feel and lose hope.
According to the Canadian Association for Suicide Prevention, on any given day in Canada, 11 people will end their lives by suicide, 210 others will attempt to end their lives and 77 to 110 people will become newly bereaved by suicide. In addition, 7.5 per cent of young Canadians who contacted Kids Help Phone in 2014 spoke about suicide as the primary reason they reached out. That number represents thousands of kids from every part of the country, and young people ages 15-20 are particularly at risk because they are often going through a transition period in life, such as moving away to University or College and struggling with exams for the first time.
This is exactly why we need to communicate better with one another both in person and online. We need to become better aware of the warning signs of mental illness. We need to ask more questions, press for better answers, and for those who need help, encourage them to get it immediately. We need to make the kind of deep, personal connections that prevent suicides and the shattered lives they leave behind.
In addition to the aforementioned Help a Friend in Need guide, which is available at Facebook's Family Safety Centre and on Kids Help Phone's Facebook page and available in French through Jeunesse J'écoute, it's important Canadians know that they can report suicidal content from a post by clicking on the upper-right corner and following the prompts. Our team personally reviews these reports 24 hours a day, 7 days a week, and provides people in need with resources in their local language from one of our 33 global suicide prevention partners.
On World Suicide Prevention Day, let's all make a pledge to better connect with the people we love and encourage those suffering from mental illness to seek the treatment they need. With a little help, together, we can reintroduce hope into their lives.