Epic British history, intimate looks at music legends, riveting small-scale dramas, and pitch-black comedies — just a sampling of the variety of U.K. films on my viewing roster for the 41 annual Toronto International Film Festival (TIFF).
As a film buff, the 10 days of TIFF are one of the highlights of my job, affording me the enviable task as a British diplomat of enjoying and promoting the remarkable work of British filmmakers. Whether it was as a kid at my local Saturday morning picture show, or with my family today, the moment when the lights dim and the rustle of sweet wrappers is replaced by the score accompanying opening scenes is magical. Film allows stories to be told and reinvented, create connections across continents and increase our understanding of our complex world and each other.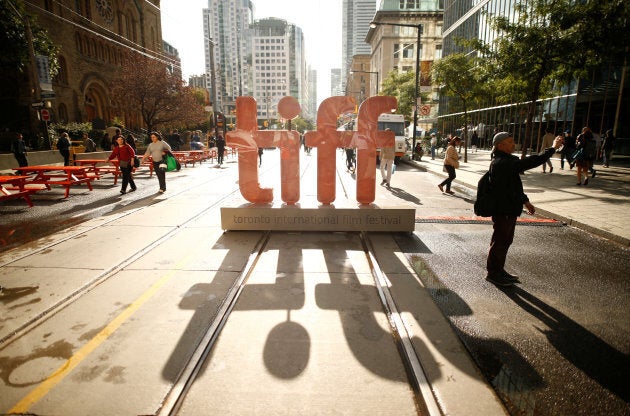 Film is also a critical part of the U.K.'s thriving creative industries. The creative sector is growing three times faster than the rest of the U.K. economy, employing more than 2 million highly skilled workers and is valued at over £84 billion annually. Through another lens, the sector generates nearly £10 million for the U.K. economy every hour. This is why creative industries are strongly supported by the U.K. government and why the total package of tax structure, wonderful locations and studios and top-notch creative talent brought more than £1.3 billion of inward investment to the U.K. last year.
Before getting to the main attraction of this year's U.K. slate at TIFF, here are a few more film highlights:
Film and high-end television tourism is becoming big business in the U.K. Productions depicting the U.K., including Game of Thrones and The Crown, are responsible for attracting one in 10 overseas tourists.
In 2015, Canada and the U.K. co-produced 58 television and feature films, with budgets totaling $456 million. In 2016, the U.K. remained one of Canada's foremost co-production partners.
Did you know that the entire Star Wars franchise was made in the U.K. using British designers, technicians, and production experts, to say nothing of a slew of British actors?
In 2015, the top Canadian English-language market film was Oscar nominated Brooklyn, a co-production of Canada, the U.K. and Ireland. The film earned $1.2 million at the Canadian box office
British talent, from story writers to actors to editors to post production effects teams, has a global reputation for excellence, attracting film makers and investors from all over the globe.
This year TIFF has an especially fine crop of British films to savour. There is a deep bench of fascinating biopics starring some well-known names, such as Breathe, the story of Robin Cavendish, a man who defied the odds and, with his wife, fundamentally progressed mobility and access for people with disabilities (also the directorial debut of the multitalented Andy Serkis, starring Andrew Garfield). There's also Victoria and Abdul, which revisits the real life friendship between a well-known figure (Queen Victoria) and one that was whitewashed from history (her Indian servant, Abdul Karim), starring Judi Dench and directed by Stephen Frears. And there's a portrayal of Winston Churchill's leadership during the bleakest of times for Britain during the Second World War in Darkest Hour, starring Gary Oldman.
It's critical to get these films out to wider audiences.
Other British films on the list generating buzz include: Martin McDonagh's black comedy, Three Billboards Outside Ebbing, Missouri; an adaptation of the praised novel Lean on Pete; The Killing of a Sacred Deer (starring Colin Farrell and Nicole Kidman); and The Death of Stalin (a historical satire featuring Michael Palin and Steve Buscemi) by Armando Iannucci.
The list of promising pictures goes on and on, with Dark River, Journey's End, Disobedience and Beast to name just a few. And of course any great film festival has its share of documentaries and the UK contenders do not disappoint, notably an intimate look at two very different one-of-a-kind music trailblazers, Grace Jones: Bloodlight and Bami and Eric Clapton: Life in 12 Bars.
It's critical to get these films out to wider audiences, so the U.K.'s Department for International Trade partnered with Ontario Media Development Corporation 12 years ago to launch iff, the International Financing Forum. Iff is now well-known as one of the best international co-financing events in the world, and it just keeps growing, with Netflix joining iff regulars such as Amazon Studious, Fox Searchlight, Film4 last year.
So if you're in Toronto, I hope you can join me in viewing whatever U.K. films pique your interest. And if you are not, do keep an eye out for the many movies that will soon be showing in a theatre near you. Enjoy the show.
Follow HuffPost Canada Blogs on Facebook