A few weeks ago I had had it with face-palming. There just aren't enough hours in a day for the amount of times I hit myself in the face as I scroll down my Facebook feed.
With the year ending most of us are going to be ready to set some new goals and resolutions. For a lot of us those are going to be fitness related which means learning from experts. Who should you turn to to get solid information from?
Coach, trainer, personal trainer, fitness expert -- whatever you want to call it. There seems to be a heck of a lot of us now, especially on Instagram. With so many "coaches" now, there's a lot of (possibly well-intentioned) B.S. that you need to navigate through. Including articles, status updates and videos.
It's Not Information Overload. It's Filter Failure - Clay Shirky
I've created a list to help you with this filtering problem. So how did I come up with this list? Pretty easily. I just ask myself "Would I trust this person to train my mom?"
These women actually coach and don't just call themselves one on Instagram and Facebook. They help people like you and I (people with kids, full-time jobs, students etc.) look and feel awesome and get incredibly strong.
Joy Victoria - Strength and nutrition coach, mother of 2, former Strength and Conditioning Coach for the Athletic Department of St Johnsbury Academy in Vermont and former competitive powerlifter.
https://www.facebook.com/JoyVYR/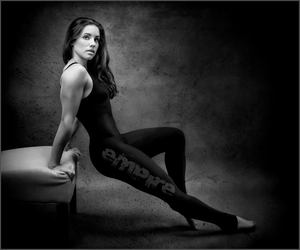 Amy Dix - Personal trainer, fitness coach and mom of 3 boys. Exercise and nutrition science nerd, a lover of lifting heavy things, and sometimes dance in the gym. Her free e-book Fat Loss on a Budget is a must-have.
https://twitter.com/amydixfitness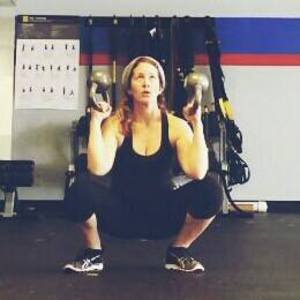 Sohee Lee - BA in Human Biology from Stanford University, Certified Strength and Conditioning Specialist (CSCS) and Certified Sports Nutritionist.
https://www.instagram.com/soheefit/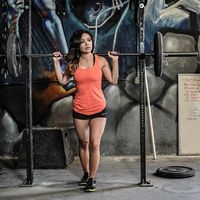 Neghar Fonooni- Lifestyle and fitness coach, writer, entrepreneur, veteran, cook, mom, wife focused on teaching you to embrace and love your body.
https://www.instagram.com/negharfonooni/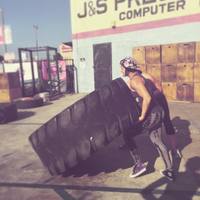 Jennifer Vogelgesang Blake (JVB) - Coach at The Movement Minneapolis, competitive powerlifter and mother of two, is your go-to for becoming "unapologetically powerful".
https://www.instagram.com/jvbfit/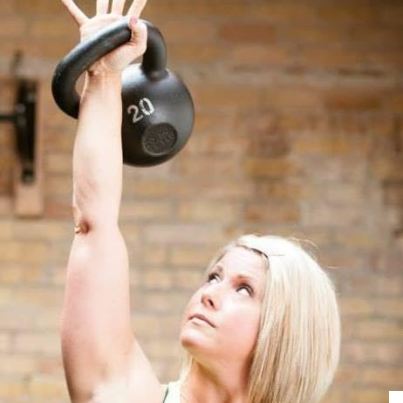 Molly Galbraith - Coach and co-founder of GirlsGoneStrong.com, her mission is to guide women away from products, services and information, that prey on women's insecurities and toward a sustainable lifestyle that helps them look good, feel good, and feel healthy and strong.
https://www.instagram.com/themollygalbraith/
Jen Comas - Nutrition coach at GirlsGoneStrong.com, Jen guides women to their goals using practical and effective techniques that focus on habit change and the power of choice. https://www.instagram.com/jencomas/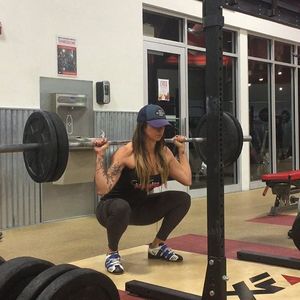 Jen Sinkler - Former USA Rugby player and current coach at The Movement Minneapolis.
https://www.instagram.com/jensinkler/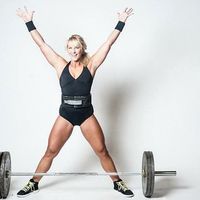 Dr. Susan Kleiner - The authority on nutrition, she's worked with the Seattle Seahawks, Mariners and Supersonics, the Cleveland Browns and Cavaliers and the Miami Heat.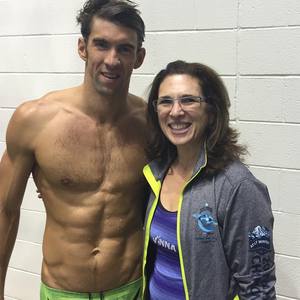 Nancy Newell - The first female coach in the history of the renowned Cressey Sports Performance. That says it all right there. https://www.instagram.com/nancy_newell/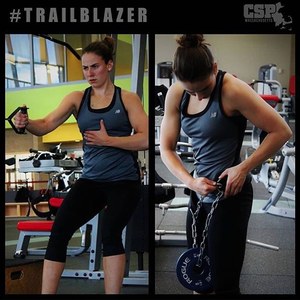 The Bottom Line
These aren't people who will try to sell fat melting creams or "5 minute-abs workouts". If you're looking for bathroom selfies and the latest detox juice cleanse, you're out of luck. But if you're looking for the best fitness and nutrition information to get you results, from women, for women, I highly recommend you check out these coaches.