"Gender-based violence is not just a socio cultural issue but a public health problem."
- Dr. Christine Kaseba-Sata
Issues around consent, violence against women, sexual assault, and healthy relationships continue to make headlines.
Within the past year alone, high profile stories involving actor Bill Cosby, radio host Jian Ghomeshi, and the NFL's Ray Rice fueled discussions around the world, both online and off.
According to the World Health Organization (WHO), every single day, women and girls across the world face violence -- including Canada.
The question for many people is: Why?
Why, in a time when we have more information available to us than ever, when WHO member states have adopted "a historic" resolution to address violence against women and girls, and when consent is being introduced into school curricula in some Canadian provinces, does violence against women still remain largely hidden?
Statistics Canada reports that young women between the ages of 15-19 experience 10 times more violence in relationships then young men.
And in 2009, Toronto Police Services reported that 66 per cent of all female victims of sexual assault are under the age of 24, and 11 per cent are under the age of 11.
At Kids Help Phone, counsellors have heard from callers as young as 12 who are in abusive relationships and are experiencing humiliation, embarrassment, and fear.
And yet there are many adolescents who do not recognize themselves as either targets or perpetrators of dating violence.
Instead, many of them stay silent about it, even when they recognize that there is a problem, because they know that something doesn't feel right, but they aren't always sure what to do about it.
Which is one of the many reasons why we - parents, caregivers, educators, caring adults - need to keep talking about violence against women.
It's affecting our kids, and its impact isn't limited to the young people within these relationships: It also affects their friends and families, as well as the relationships they will model for their own kids later.
One in three young people report knowing a friend or peer who has been physically abused by their partner, and for some, that knowledge can feel like a burden in itself. It's common for young people to want to help their friends, but they don't always know how.
Dating violence can include psychological, physical, and sexual forms of aggression. That means physical, verbal, and emotional abuse.
Some reasons dating violence goes unreported include fear of being blamed, fear of what will happen if they tell, and fear of retaliation by the abuser.
How can parents create an open dialogue about healthy relationships at home?
Consent, respect (including self-respect), communication, and trust are all important factors in a healthy relationship, and these can all be modeled to young people starting a young age.
When we think of the word "consent," we often associate it with sex, but it applies to so much more than that. Teaching kids to ask permission before they make physical contact with a friend -- maybe to give them a hug hello, or hold hands as they walk through the park together -- can be one way to start.
If their friend says no, take it as an opportunity to let your kid know that that's okay -- what's important is respecting their friend's feelings and learning that "no" and "stop" are words that need to be taken seriously.
Permission works both ways. Sometimes it's hard to speak our minds. We worry about offending the other person, or hurting their feelings. We worry about conflict, and sometimes feel like it's easier not to say anything when something makes us uncomfortable.
But that's why it's so important for young people to become confident in asserting themselves, especially when someone is making them feel uncomfortable.
Watch for opportunities to have these conversations. If your kid talks to you about a classmate who might be touching them in ways they don't like -- even if it seems innocent, like hugging -- let them know it's okay to say no, period.
Parents can help model this behaviour by checking their own relationships and interactions. Are there moments when you feel you could be more assertive about how someone is treating you?
Self-respect is important at all ages. Young people can develop independence in many ways, like choosing what they get to wear to school, or making decisions about how they would like to solve a problem they might be having.
That doesn't mean that they still won't need support -- we all need help sometimes. But when you empower kids to do what feels right to them, even in the smallest ways, it helps them to develop confidence and self-respect.
It also helps them to develop their own boundaries, because it gives them a chance to learn what they like, what they don't, and what works for them.
And through making daily choices, they can start to develop their own voice and feel comfortable in being honest in everyday interactions, and in communicating openly with those around them.
How we feel about ourselves affects our ability to make decisions, and self-respect is as important as respect from others. If young people don't feel confident in themselves, or feel that they are pressured or have an imbalance of power within a relationship, it can be difficult for them to set boundaries as they grow up.
Healthy relationships are ones that allow us to stay true to who we are, and it's important for us to remember that this extends to all types of relationships, whether it's with a friend, peer, neighbour, or a romantic relationship.
Again, that two-way street comes into play: sometimes, our kids might be the ones who are pressuring others to act a certain way, or get involved in an activity that a friend, sibling, or peer might not want to take part in.
Talk to them about it and help them understand that being a good friend or partner means respecting how others feel, and offer suggestions for other activities they might want to try together as a compromise.
Showing young people that you care and that you are there to help guide them and support them along the way, no matter what they're going through, is another way to model healthy relationships at home.
Be the type of relationship role model you want your kid to see by actively listening, respecting those around you, and building trust with your kid by being there when they need you most.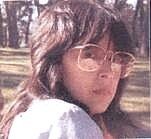 Missing Women Inquiry: The Victims