WikiMedia:
At first blush, a vanity table may seem like an outmoded, though elegant, means of dressing something your grandma used. If you're tired of leaning over the bathroom sink for a view of your face; retrieving your makeup brush from the wet bowl and leaving the house with a toothpaste-stripe across your abdomen, it may be time to reconsider the ease of a dressing table.
Here are three stylish solutions to make your morning-makeup application anything but routine.
1) Formal Evening Wear
How civilized to find a seat in front of a large gracious mirror, with everything you need for beauty close at hand. In combination with the Mica Shell wallpaper, the handsome walnut wood bench -- upholstered in a woven brown raffia -- has just enough shimmer to make the setting sizzle. The brown glass vase holds spring tulips and a woven tray corrals grooming essentials.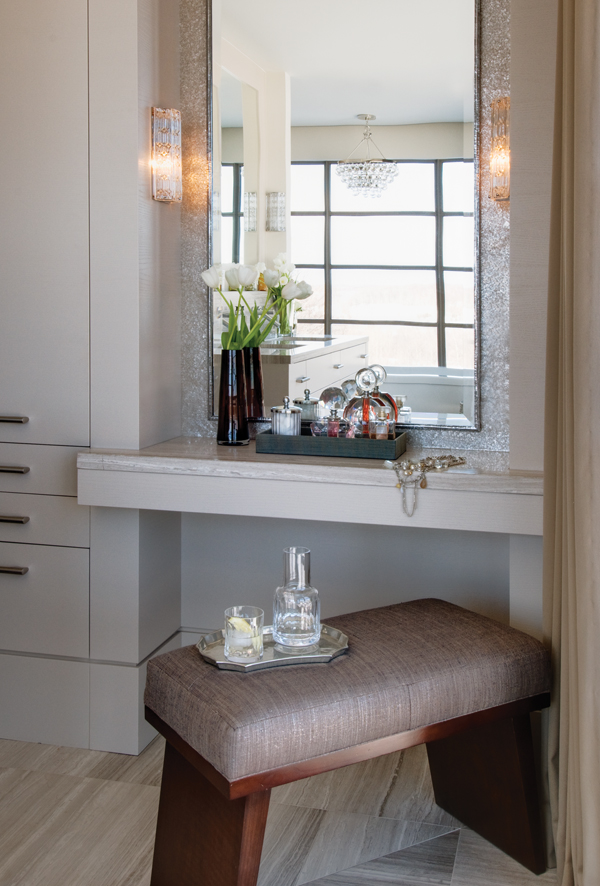 2) Turkish Delight
Global influences abound with this ornate, mother-of-pearl, Turkish-style mirror and leather-clad. British-colonial-style chair. The bronze, Hindu hand keeps long necklaces tangle free and adds a sculptural element to the practical setting.
Design Savvy: Found objects, such as the Hindu-hand sculpture, are an ideal display for jewellery.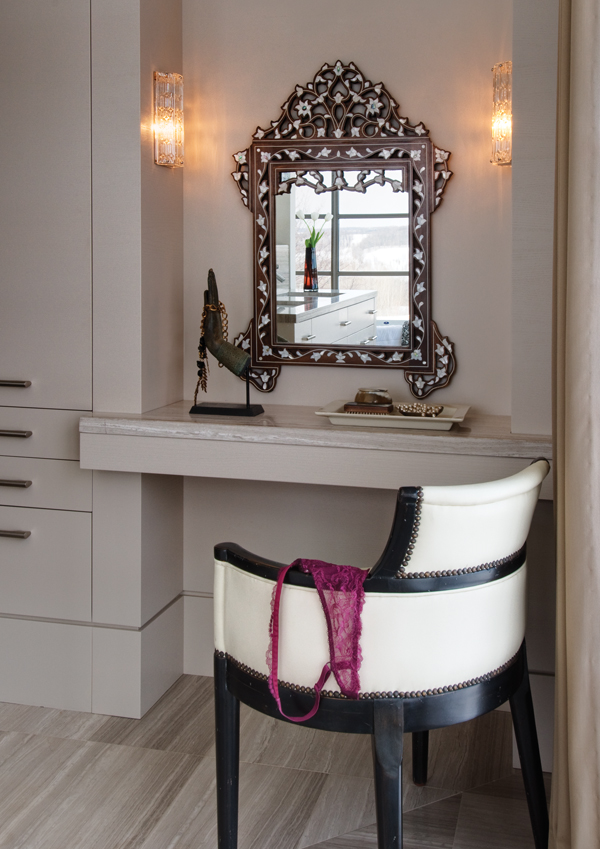 3) Casual Dress Code
A comfy poof or ottoman, provided it's the right height, makes an efficient perch for makeup application and the small magnifying mirror is a great assistant. The silver tray complements the chrome studding on the seat.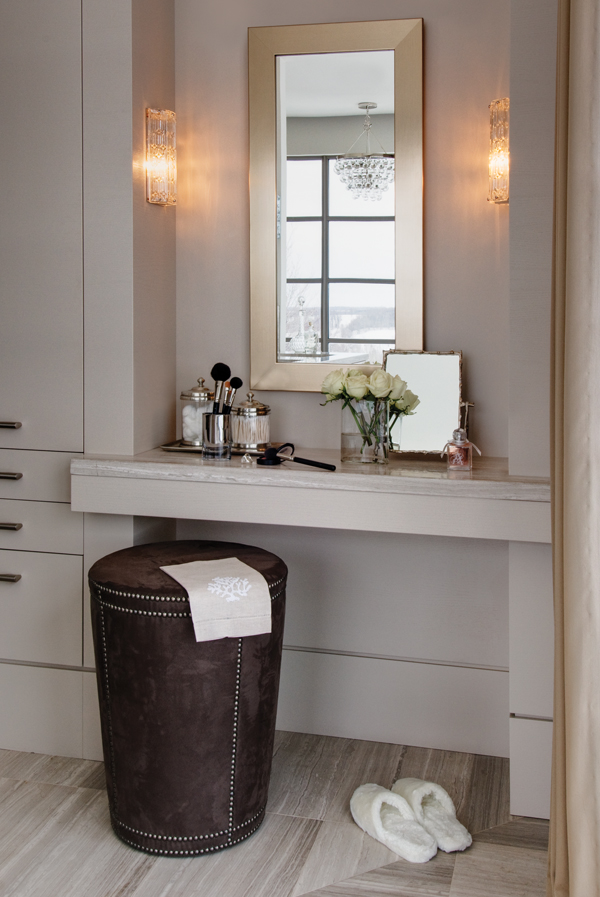 For more Take 3s, visit Dabble Magazine.