Max Keeping Foundation/Facebook
I met Max Keeping at a Grey Cup game in Ottawa. I told him in a ridiculously brazen manner that I would work for him one day. He said to me, "I look forward to it." He was gracious in the face of my audacity.
And so I did work for Max, for 20 years, until his retirement, landing a job as a student intern a year after that meeting -- which incidentally, and perhaps not surprisingly, he didn't remember.
Like so many others, I loved him deeply. I studied his leadership skills, captivated by the allegiance he garnered from everyone who ever worked for him.
He was, on some days -- OK, many days -- difficult to work for. He was a perfectionist, and demanded that from all of us. That skill created an entire generation of reporters around the world who are perfectionists in their profession.
We cringed when we heard our names bellowed across the newsroom. We learned that "take another run at your lead" was code for "well, that certainly sucked."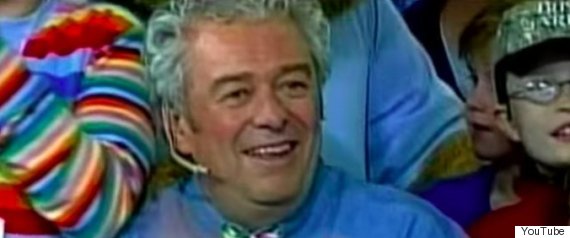 Max Keeping in a screenshot from one of the many telethons he hosted through the years.
He laid some people off in hard times, and even those people were forever dedicated to him. But why? He was tough and often hard on us.
After years of pondering that question, I can only say it must have been because he deeply, truly, cared for us and our families, in a way very few leaders of his profound influence do. Families are complicated, but Max always cared about the details, the names, the challenges, our children.
Family -- family of choice -- was the single most important thing to him. The little boy with no parents grew up to have a large and dedicated family... of people he chose.
There is the inner circle, his boys, and his many grandchildren. But there were also some of us who were lucky enough, to stand in his light -- his spotlight -- blessed with the ability to move his work forward in our community and our country. He trained us well. The impact of the Max Factor is well documented.
But it was his parenting, his mentoring and his nurturing that I want to talk about. It was the reason he stood strongly on the night Brian Smith was shot, breaking only when the work of tending to the emotionally wounded was done weeks later.
And it is the reason WE wept when he needed to step aside from the job he loved, because it was more than a job, it was his life. A voice for our city, our community, our causes.
Recently, Max was frustrated at his inability to speak to me.
As many of you know he lost his ability to speak long before his body was ready to fall silent. It was a cruel reality -- the man who has always used his powerful voice has been silenced by cancer.
I held his hand and reminded him that I, like so many others, hear his voice each and every day. It guides us. We remember.
It tells us to check our spelling, to get our facts right.
It haunts us when we struggle with what is the right thing to do. What would Max say?
It reminds us to make a difference in the life of a child.
It nags us to live life to the Max, to dance in the streets.
Max speaks to each of us, every day. And if you listen carefully, he speaks to us now.
His voice reminds us to rejoice in living, to celebrate love -- and to check your spelling. He would remind you that spelling speaks to your trustworthiness: if you can't spell right how can anyone expect that you got the rest of it right?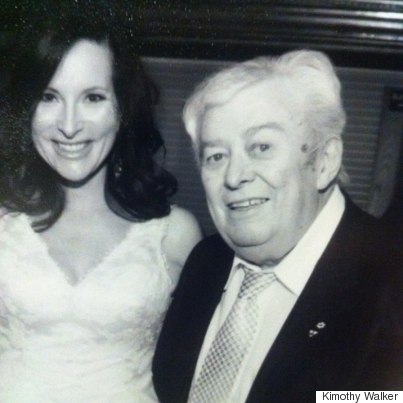 Every day that I sat in Max's chair and produced and anchored the 6 o'clock newscast he called me, often at a very challenging time like 5:54 p.m. and sometimes during the newscast to point out something we did wrong. But you never told Max you didn't have time for him. Max was always right.
One day, when he was returning from a visit to some small Eastern Ontario town, he called me from his car with unusual panic in his voice.
"Where can I find angel wings?"
I was more than a little confused. "Angel wings??"
If you knew Max well you know it was always best to have an answer, preferably the correct answer, when he asked you for information.
So I said, "Have you tried a costume shop or a craft store?'
He responded, "A craft store???"
Long before the Internet, I got out the phone book and sourced a craft store and a costume store, praying I was right.
He called back at 5:56 p.m. delightedly announcing he had purchased angel wings.
As I was trying to rush down to the studio, I had to ask, "What are the wings for?"
He answered, "My granddaughter needs angel wings." Then he said abruptly, "Why are you on the phone? You have a show to do!"
Of course.
He loved his children and grandchildren so much that nothing -- not even finding angel wings between public appearances -- was a task too great.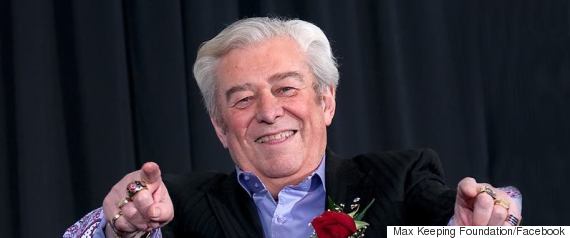 Max had a colourful life, and while often criticized, nobody could argue that he didn't do it on his terms. His life was his own. He never let rumours or bullying or jealously change his core values, it was his life to live.
I heard a quote once from Hunter S. Thompson that made me think of him:
"Life should not be a journey to the grave with the intention of arriving safely in a pretty and well preserved body, but rather to skid in broadside in a cloud of smoke, thoroughly used up, totally worn out, and loudly proclaiming "Wow! What a ride!"
Nobody I know embodies that more than Max.
I was fortunate enough, in the last year of his life, to spend Wednesdays with Max -- at his bedside.
A couple of months ago, Max dropped his ice cream on the floor when I took him to Baskin Robbins.
As clear as day, when he could barely speak anymore, he F-bombed loudly in the middle of the shop.
He quickly looked around to make sure nobody had heard him.
I said, "You can't speak anymore and THAT's the word you say??"
He laughed for more than five minutes. We laughed together -- as he said the word over and over, marvelling at the sound of his own voice. A voice that was growing quiet.
Max loved to laugh. He would want you to resume laughter as soon as you can. Please don't wait until you think it's appropriate. Don't live in fear that laughter means you're not grieving. He wouldn't want that. Laugh. Find joy. Use up every single second of your lives. Skid in broadside.