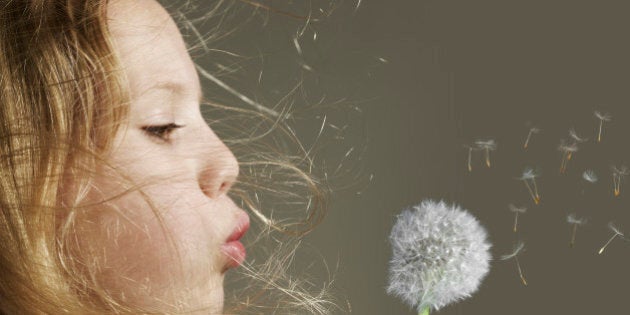 During this holiday season, Canadians come together to care for one another -- we find ways to support our local communities, and many of us also take steps to look after the world's most vulnerable.
As we get ready to celebrate the beginning of 2015, I would like to share with you my wishes for the children who are suffering through the world's worst humanitarian crises. I wish...
That more attention be focused on the Central African Republic (CAR), where 80 percent of the Muslim population has been driven from their homes or murdered, and 2.5 million people remain in dire need of humanitarian aid.
That real and lasting solutions be found for the humanitarian crisis in CAR, with 850,000 internally displaced persons and refugees (about one-fifth of the country's entire population), and that the regional response plan be fully funded, not just at 51 percent of the appeal.
That the nearly two million children who are scarred by the crisis in CAR have the necessary support for healing, that schools damaged, looted, or taken over for other purposes be rebuilt, and that all children who lost an entire year of learning are able to return to school.
I wish that 2015 is the year that the children of CAR can return to school without fear.
That the five million people of Iraq who remain impacted by violence be protected from the ISIL's unspeakable reign of terror, killing, maiming, displacement, and extreme intolerance.
That the grave humanitarian crisis in Iraq does not become an even more deadly, life-threatening situation with the onset of winter, and that the two million internally displaced people receive the basics of proper shelter, heating, winter clothing and blankets.
That abductions, killing, and sexual violence perpetrated against Iraqi women and children stop, that children no longer witness executions and torture, that children receive necessary and immediate attention to support their mental health, and that the almost one million displaced Iraqi children receive urgent assistance to access education.
I wish that 2015 is the year that Iraqi families can look toward a future without violence.
That both parties to the conflict in South Sudan respect the ceasefire commitments and international legal obligations; that the international community and parties in South Sudan work hard to find a political solution to the conflict which has displaced 1.8 million and left 10,000 people dead; that we support the over 470,000 refugee population who have fled the country, and that preparations and pre-positioning of goods occur to prevent 2.5 million people from becoming food insecure.
That the grave violations of children's rights stop; that seeds, tools and fishing equipment reach thousands of families across South Sudan's hardest-hit states to prevent 235,000 children under five from suffering severe acute malnutrition; and that maternal, newborn, child health gains not be eroded by food insecurity.
I wish that 2015 is the year that South Sudanese children can enjoy all that their young country has to offer them without having to live in fear of adults waging war.
That a political solution be found to the Syrian conflict which has killed 195,000, injured one million, displaced 7.6 million, and left 12.2 million in need of humanitarian assistance.
That the warring parties to the conflict uphold their obligations under international humanitarian and human rights law and guarantee regular and unhindered access to organizations seeking to help those in need; and that donors commit themselves to fund the humanitarian appeal, which is only half funded.
That children no longer face violence in its gravest forms, including being recruited by armed groups; that women and girls no longer face sexual and gender-based violence; and that all of Syria's children return to school, have routine vaccines and sufficient access to health services.
I wish that 2015 is the year that political leaders open their hearts to the plight of Syrian children and work toward a political solution.
That the international response to Ebola be as unprecedented as the outbreak itself; that Guinea, Liberia, and Sierra Leone receive the necessary personnel, equipment, and funding to bring the number of Ebola cases to zero; and that UN member states do whatever is necessary to help the impacted West African countries recover economically and strengthen their health systems to ensure their citizens can receive adequate care in the future.
That the 7500 children who have lost one or both parents to Ebola be cared for and loved; and that the five million children who have been indefinitely out of school as a result of the epidemic be able to return to regular classes.
Let 2015 be the year that the children of Guinea, Liberia, and Sierra Leone return to normalcy.
During the Holidays, let us all work harder to make our communities a better place to live, and to protect our most vulnerable. The world's children are waiting, in desperate need of protection and champions.
We can do better -- let's make 2015 the year to prove this to our children.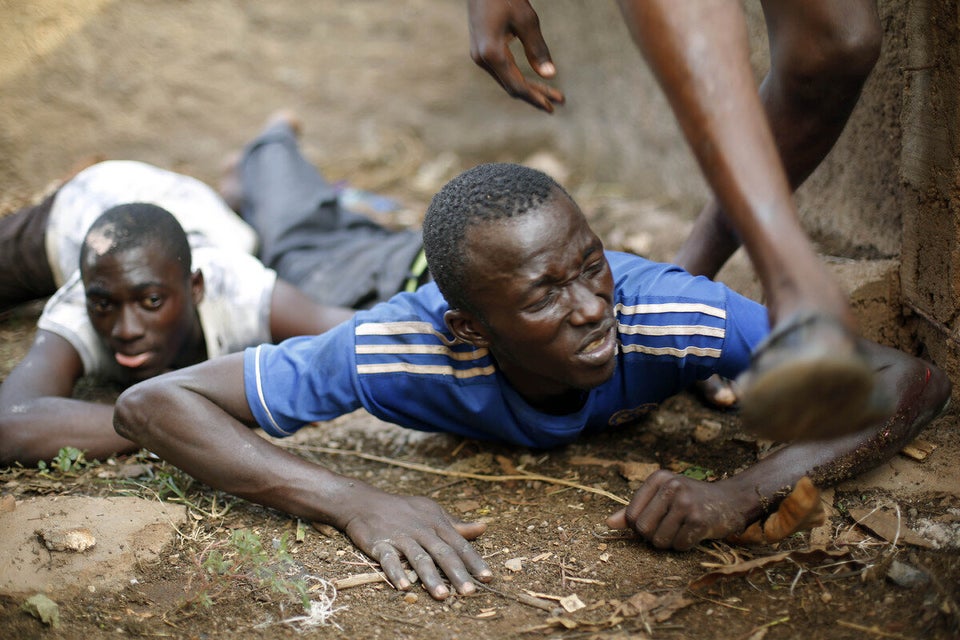 Violence Rocks The Central African Republic