Full marks to Los Angeles, full marks to its fans, and full marks to the NHL.
We've only seen two Stadium Series games so far, and they're easily my favourite. Sure, I get a kick out of the Winter Classic and I'll enjoy the Heritage game when it comes to Vancouver. But how nice was it to watch an outdoor game in Los Angeles, to not have to care about all those recycled, overdone storylines about "pond hockey" and "childhood memories"? It was a relief, frankly, to take in a game with roller hockey rinks and beach volleyball courts, to see a relatively new market just enjoy the game for what it means to them.
Like anyone, I was pretty pumped when the NHL decided to put this year's Winter Classic in Michigan's Big House. I'm a Wolverines fan, and that stadium is a landmark in America's sports history. As a Steelers fan, I got up for the 2011 game at Heinz Field, too. Wrigley was neat. Ralph Wilson? Yeah, why not.
And so I don't intend to dump on anyone's parade, but the league's slate of authentic, Tim Hortons cup-inspired showdowns are just that - parades. It's all a circus. A brilliant marketing ploy. The HBO series is more enjoyable than the game itself, because the game is normally slowed down by crappy ice, blizzard-y weather, and clumps of snow that build up and snuff out numerous chances. The only reason anyone scores is because the goalies are as cold -- or colder -- than the players.
It's fun and all, but it's not good hockey. It's a fantasy team killer. And besides, how many of us actually grew up like some Pioneer child on Canada's frozen frontier? How many of us didn't have an indoor rink in our city, town, or hamlet? We've all played outdoor hockey and we all love it, but let's not act like us Canadians aren't perennial chart-toppers on The Economist's annual list of the world's most livable cities.
It's a neat narrative to play up, but it's not real.
L.A.'s game, however, was.
It was real because it was indulgent. It was a guilty pleasure in all the things we think make L.A. an embarrassing quasi-hockey town. KISS sang the starters in. The Ducks wore full orange body suits. The Kings had that southern California chrome look that made you think of one of those mid-'90s Gold's Gym ads, and everything else was ripped right out '80s neon and those cheesy inline skating instructional videos starring Wayne Gretzky. (Even Brett Hull's brother got in on that action... "If you wanna be a top-notch roller hockey player, you have to be a great skater.") Watching that Stadium Series soar was like watching the Clippers beat the Lakers. Suddenly, the world was upside down... and we loved it.
The Dodger Stadium deal wasn't Canadian and you didn't need a parka. It was more of a Canadian vacation, but so are teams like the Coyotes, the Ducks, the Kings, and the Panthers. They're supported by snowbirds and they're a supporting actor.
Those teams and their markets may not be perfect and they may not live up to the pretentious ideal us frigid northerners try to hold ourselves to, but they're a part of our game.
And they're doing it better than us.
(If you still feel like stroking that nostalgia, check out this rescue clip from Wayne Gretzky's All-Star Hockey Tips, 1995. Check out when Paul Romaniuk shows off Gretzky's first pair of skates. Did a blacksmith make those? Forget Wayne's points. I think he's the greatest of all time simply because he had to learn how to play hockey on those crusty old things, which were basically just shoes with knives on the bottom.)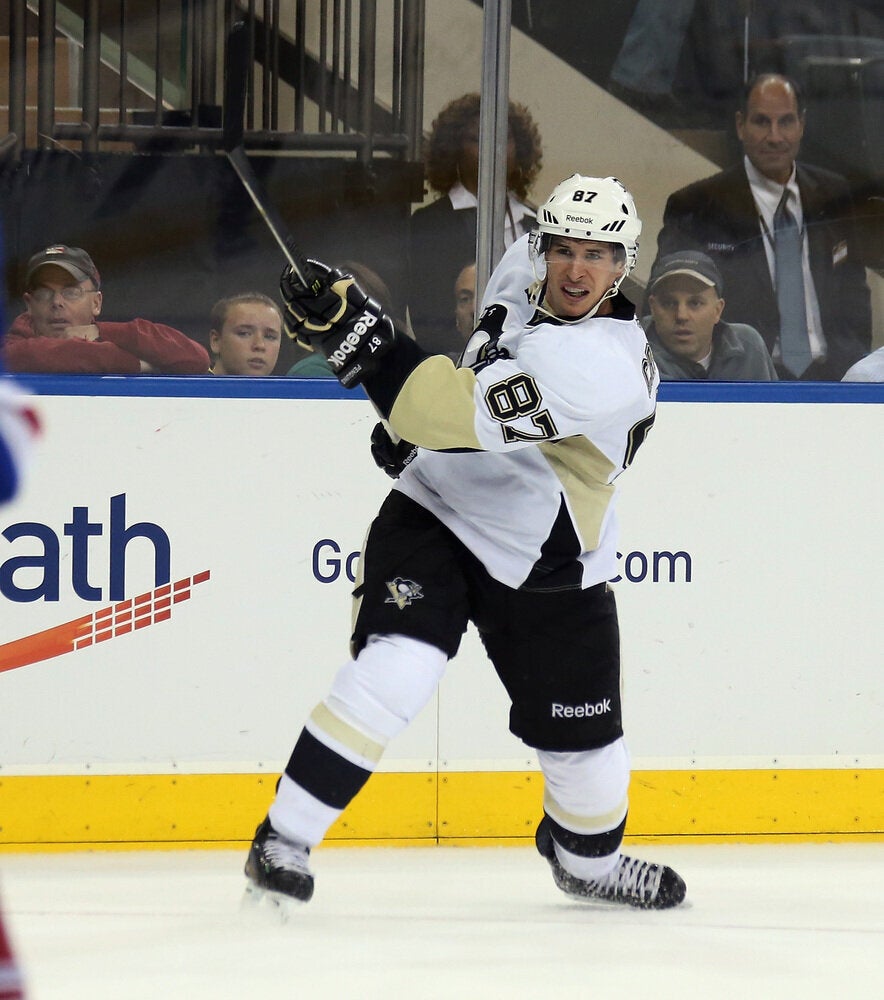 Canada's 2014 Olympic Men's Hockey Roster