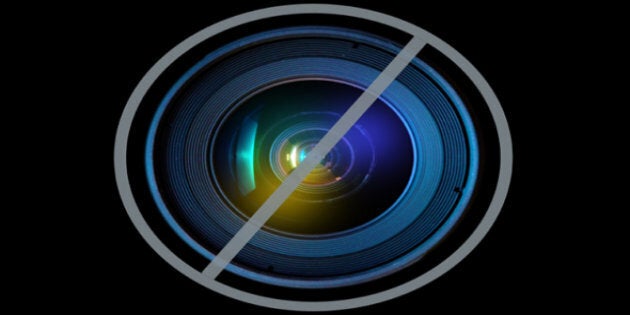 ------------------------------------------------------------
We get it, hockey people (myself included). We know you like to act tougher than your players' dress code suggests. We know everything is a tradition for you. We know we can't tell you what a good ol' Canadian boy would do. Before you can say anything, just know this: we know.
But, please, please, please... Everybody in the NHL, for the love of whatever imaginary friend in the sky you believe in, WEAR A GODDAMN VISOR!
On Tuesday night, young gun defenceman Marc Staal took a blast to the face. The image -- when slowed down, as it has been -- is disturbing, because the puck hits Staal just above his right face and it looks like his face concaves on itself before he falls to the ice in what can only have been an absurd amount of pain chased with fear.
Fear for his future. Fear for the right now.
------------------------------------------------------------
OK, now, here's what's worse...
In the last two years, several other players have been hit in the eye/forehead/middle of the face (you know, where all the important stuff is?) with a puck.
Two of them aren't playing and their careers are in jeopardy. One of them -- Vancouver's Manny Malhotra -- suffered his injury in March of 2011, then came back and played a full season, and was then shut down after a handful of matches this year.
The other -- Philly's Chris Pronger -- can barely walk around his own house without getting a Jimmy Stewart form of vertigo.
All three of those videos are below:
------------------------------------------------------------
Seriously, how dumb is this?
How many more guys have to have this kind of sh*t happen to them before they put aside their pride and their temporary comfort for their long-term safety and just for common sense in general?
On the Canucks, several guys who watched Malhotra either take that rather light deflection to the face and then have his life ruined are still going rogue.
Kevin Bieksa doesn't wear a visor. Raffi Torres (who now plays for Phoenix) doesn't wear a visor. Andrew Alberts doesn't wear a visor, and both he and Bieksa are defencemen, just like Marc Staal and Chris Pronger.
Marc Staal also has two brothers in the NHL -- Jordan and Eric, who both play for Carolina -- and neither of them wear visors.
Now, visor haters will be quick to point out that a puck to the head is a puck to the head... is a puck to the head.
But, take a look at Philadelphia's Sean Couturier. He was hit in the head by a puck in the fall of 2011. He missed a few games with a concussion, but that's it.
Watch that one right here:
Or, how about a far more gruesome one?
Here's Montreal's Josh Gorges taking a clapper to the face. Pretty brutal, right? Yeah, well, he's far better off than Malhotra, Pronger, or (I'm going to assume) Marc Staal.
The puck hits him in the helmet, but his eyes and his future are intact.
------------------------------------------------------------
Fact is, visors don't save you from everything. They're not supposed to. But, they can still save your career. They can save you from something far worse.
As we've seen over and over and over, it's the EYES. It's that part of the face right in the front that has been left completely unprotected and open to obliteration.
Watching those videos above of Malhotra, Pronger, and Yzerman, it becomes just so painfully obvious (pun intended) that those are all completely preventable. Those aren't separated shoulders or broken ankles or even concussions. All of those injuries could be written off as occupational hazards.
If the NHL continues to ignore this massive epidemic, and if its players are still stupid enough to carry on without sich a simple and basic level of protection... well, then I guess it's only their fault, isn't it?