We have generations of women in our lives to thank for creating the strength of a women's movement; but until now, it hasn't always included conversations about emotional wellness.
American blogger and author Grace Bonney is forging that connection from our living rooms to coffee shops with the launch of her book, In the Company of Women, a collection of conversations with more than 100 creative women of different races, ages, backgrounds, and industries.
We recently spoke with Bonney about anxiety and stress, an area of mental illness that many women in her book opened up about:
How have you incorporated rest into your book tour?
I have learned to say no. At the beginning of this year, I was diagnosed with Type 1 diabetes, which is a huge, life-changing disease. I went into this book tour, cutting down the cities dramatically, and also knowing that I wouldn't do any external events, other than each panel. I really want to be present and give everyone 100 per cent, and I can't do that if I'm spending every moment of my downtime running around town trying to see things.
SUBSCRIBE AND FOLLOW LIVING
Get top stories and blog posts emailed to me each day. Newsletters may offer personalized content or advertisements. Learn more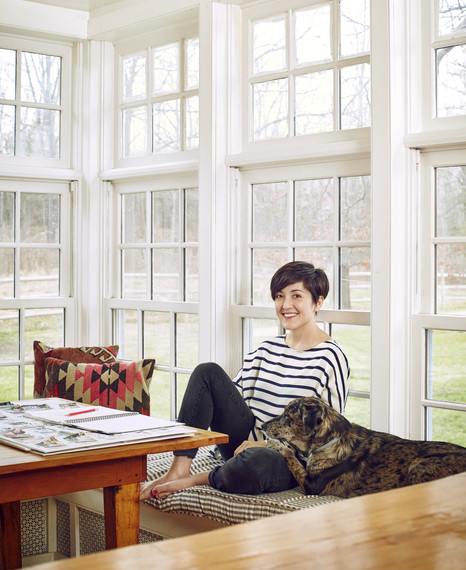 Author Grace Bonney. Credit: Christopher Sturman
Was mental illness, like anxiety or stress, a big point of conversation in your interviews?
It definitely was, and it was discussed openly and with great care. The interview that comes to mind is with a chef and an author named Samin Nosrat. She talked about struggling with depression, and how important it was for her to be on medication and take care of herself.
It's a really important connection to make and it gives visibility to issues that we often don't give any visibility to, or even view as weaknesses. It's something that goes hand-in-hand with being vulnerable, because mental health is something that in America we struggle with discussing openly.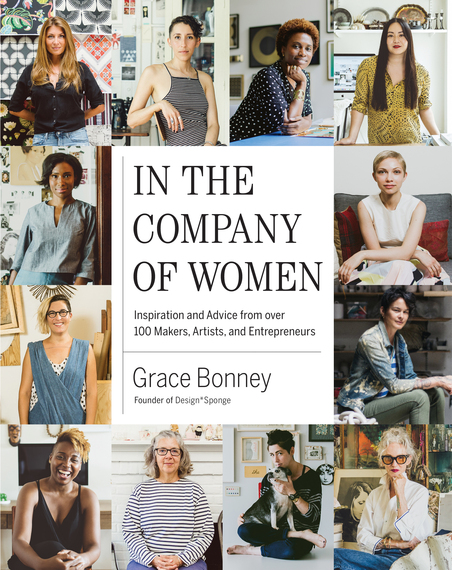 IN THE COMPANY OF WOMEN by Grace Bonney (Artisan Books). Copyright © 2016.
When people start to open up, you realize that a lot of us are dealing with stress and anxiety every day.
A huge portion of the people in this book mentioned that. There is also this kind of watershed moment happening with mental health in the creative community. A lot of artists struggle with mental health issues and they're incorporating it in their work.
The week that my book came out, an artist named Adam Kurtz, put out a book called Pick Me Up. When we went to his book party there was a room full of people who were openly discussing depression, anxiety, and stress, and not able to open their computer or pick up a phone on certain days. I found it so incredibly supportive to just be in a space where you could admit that and no one would think less of you.
How do you maintain positive thinking and know that you don't have to put on this mask all the time?
There's a line that Liz Lambert said in the book about how important it was to not worry about first impressions and to embrace the moments when things don't work out; that's actually when people get to know you and your brand the best.
I think for a lot of us, our anxiety comes from trying to present this perfect image, whether it's on social media, or through our work. When I look at someone that I think has it all, I have to remember that no matter how perfect it looks on the outside, everyone is struggling with something.
Bonney shared five women to follow, who make self-care an important part of their work:
Tavi Gevinson on yoga and wellness as part of mental health.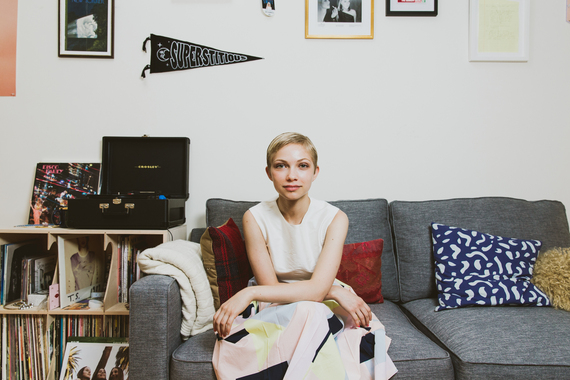 Editor-in-Chief and Founder of Rookie Magazine Tavi Gevinson. Credit: Sasha Israel
Jodie Patterson on "touchpoints" she tries to achieve every day to feel balanced, mentally and emotionally.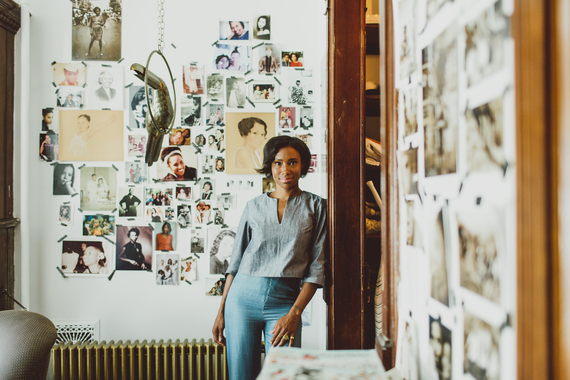 Social Activist and Beauty Entrepreneur Jodie Patterson. Credit: Sasha Israel
Shadi Petosky on mental health and self-care, especially related to the transgender community.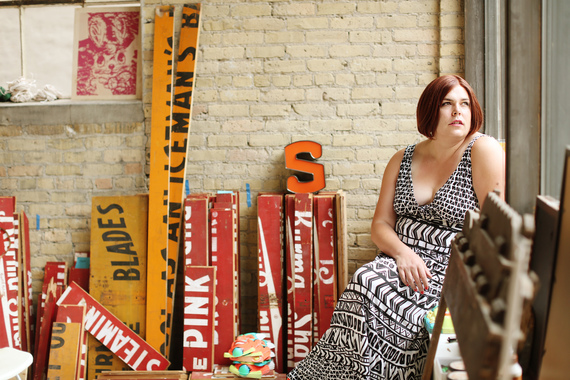 Comics Author Shadi Petosky. Credit: Sarah Hrudka
Lizzo on her music addressing mental and emotional health.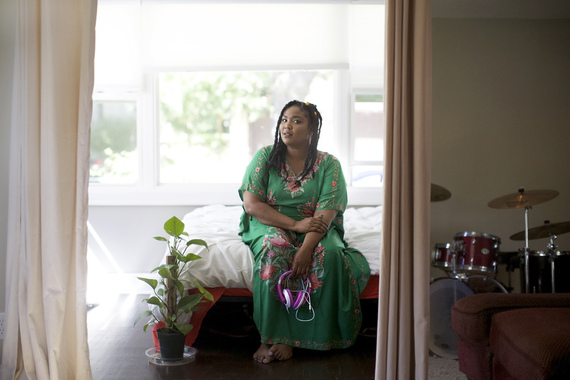 American alternative hip hop artist Lizzo. Credit: Sarah Hrudka
Mary Lambert on mental and emotional health and being a survivor of abuse.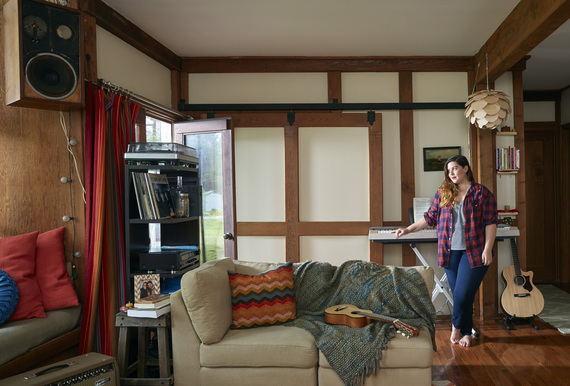 American Singer and Songwriter Mary Lambert. Credit: Christian Harder
For more details and to follow Bonney's book tour, visit http://www.designsponge.com/book.
How do you work through anxiety and stress? Share your ideas and comments below.
I'm passionate about highlighting women in business and the emotional challenges of the work they do. If you know a woman to feature, tweet @kmarano.
Follow HuffPost Canada Blogs on Facebook
Also on HuffPost: