It's common to feel stressed at some point in our careers from unexpected moments to big change. We accept new jobs in new cities. We make mistakes on client projects. We're asked to present on our feet. While these situations are normal and often inevitable, how we handle stress is important so we can continue to do what we enjoy.
Chiang Mai-based fashion designer Lauren Lancy, had to overcome the stress of a career and life transition in 2012. After a decade of designing for fast fashion brands and living in New York City, Lauren moved to Asia to find meaning in slow, sustainable design. But, she didn't have a clear career path, and started wondering why she had left her job, friends and family, and her life in the U.S. to move to the other side of the world.
We recently spoke about her experience with stress, how she sets up her days to be successful, and how she garners support from friends and family: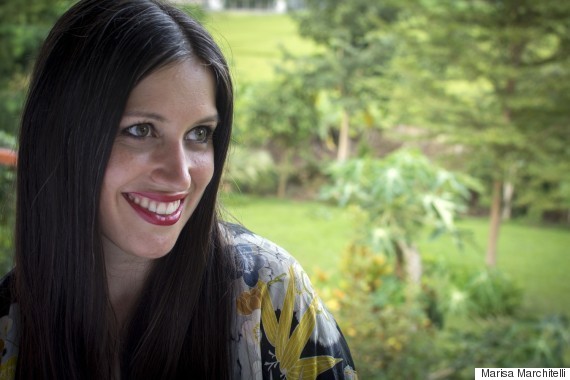 (Photo: Marisa Marchitelli)
How do you handle any stress that you feel on a daily basis?
When I'm not travelling, I schedule myself quite strategically: Mondays, Wednesday and Fridays are solo-focus days on the computer. The other days of the week are for in-person meetings, organizing product development, and hands-on projects. Much of my work for The Kindcraft is online; writing articles, fielding emails coming in from all timezones, managing the webshop, so I have to be careful not to spend day after day at my laptop.
When I find myself getting overwhelmed at the computer, I get up and go for a little walk: I look at the trees and the clouds, water the plants, or cook a wholesome meal. I'm very grateful to my yoga teacher who has taught me to breathe, eat well and heal my body from long hours on the computer. I often take a walk before dinner as the heat of the day subsides, and then I spend a few more hours on the computer before bedtime. Sleep is sacred so I always give myself a solid eight hours.
What's a recent moment you recall where you had to destress quickly, and what did you do to cope in that moment?
In those moments, all you can do is hope your preparation will serve you, breathe, and remind yourself that the sun will set and rise again in the morning. For me, the biggest challenge is isolation or hyper-activity, like continuous travel, which burns me out and creates a downward spiral of anxiety and self-doubt. For me, the only remedy to this is restoring a balanced schedule of solo-focus time, creative collaboration, and a healthy lifestyle. These are the things that allow me to keep showing up day after day, doing my best, and hoping things will work out.
Do you talk to friends and family about stress, and what have their reactions been to sharing your feelings?
I'm a open and direct person, so I do share what's on my mind and heart. Actually, I have a bad habit of dwelling on what's not working and my anxieties. Perhaps this is advice-seeking behaviour, or my way of figuring things out for myself, but I'm aware that stress-talk isn't always healthy for me, or for my loved-ones to hear. My husband is the person I speak to most frequently, and he's great at listening and encouraging me, pointing out what is working and everything I have to be proud of. I always come around to feeling grateful. I'm very lucky to be able to live the way that I do, and choose my work.
I'm passionate about highlighting women in business and the emotional challenges of the work they do. If you know a woman to feature, tweet @kmarano.
CORRECTION: An earlier version of this blog indicated the designer's name is Lauren Lancey. Her name is spelled Lauren Lancy.
Follow HuffPost Canada Blogs on Facebook
Also on HuffPost:
How To Sleep Like An Olympian