Marc Vuillermoz via Getty Images
I've always had my nails painted whether going to a high school classroom or corporate boardroom. But, I've never really thought about how my nails fit into my broader look and fashion choices.
With the growing popularity and evolution of nail art -- from Hannah Bronfman's intricate and lavish nail décor to the niche discovery of bio sculpture gels -- I wanted to know how women could approach nail art, often seen on the runway or celebrity muses, to complement their overall fashion.
I spoke with Essie Canada's Lead Nail Artist Rita Remark, to get some answers. Remark, 27, and fresh from polishing nails for New York Fashion Week, will be backstage again soon at World MasterCard Fashion Week.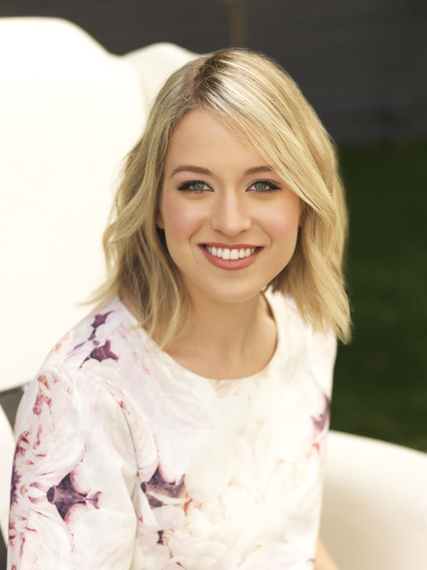 In a recent interview she shared four ways to approach nail art, including a few looks for the fall season:
Nail art is more than a beauty ritual; it's a fashion statement.
"I feel like we've hit the nail design 'sweet spot,'" says Remark. She says we can look forward to the emergence of unique polish formulations, rather than nail appliques and adornments that have been hugely popular in the past few years.
Our hands are expressive and nail polish helps them tell a story.
More specifically, Remark notes: nails are incredible at selling an era or an attitude. "A model walking down the runway with victory rolls in her hair and a bright red lipstick wouldn't be from 1940s if she was wearing green nail polish -- her nails would have to be red."
Remark adds, "on set for a photo shoot, I once applied a set of long-pointed nails on a model and polished them black because the photographer wanted the model to look more aggressive and strong."
Be bold with your nail art, especially this fall.
Remark says nail art for fall is all about combining textures and you can achieve this in two ways:
First, layer. Remark calls out Nanette Lepore at New York Fashion Week, where the Essie Canada team layered two metallic shades with a glitter for a grainy, tarnished effect.
Second, combine two textures into one look. Remark points to the Wes Gordon show as a recent example. She says, first polish part of the nail with a matte shade and then polish the other side with a metallic for a 'subtle, yet multi-dimensional finish.'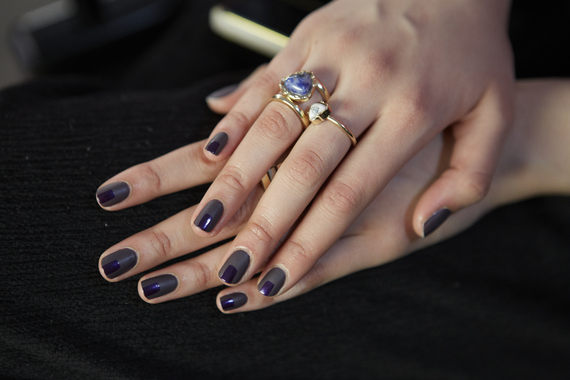 Rita Remark's nails for Essie Canada at Wes Gordon
Ask the right questions.
To help prepare for shows, Remark asks: what inspired the collection? What kind of woman are they dressing this season? Is she sexy? Is she edgy? Remark looks to the actual clothing that will show on the runway by patterns, fabrics, and textures, which all play a role in finding the right nail look to suit the collection.
Similarly, ask yourself questions to help guide your nail art choices: what are you trying to express? Are you going for an edgy or everyday look?
ALSO ON HUFFPOST:
First Thing's First: Start With A Blank Canvas

Kastor & Pollux

Kastor & Pollux

Step 1: Apply Colour In A Diagonal Swipe At The Tip

Kastor & Pollux

Step 2: Finish Off With A Topcoat

Kastor & Pollux

Kastor & Pollux

Step 1: Completely Cover Your Nails With The Colour Of Choice

Kastor & Pollux

Look How Gorgeous They Are!

Kastor & Pollux

Step 2: Apply Tiny Dots To The Centre Of Your Nails

Kastor & Pollux

Step 3: Finish Off With A Top Coat

Kastor & Pollux

Kastor & Pollux

1. Apply Polish In Slightly Curved Swoops, Right At The Tips

Kastor & Pollux

Step 2: Finish It Off With A Top Coat

Kastor & Pollux