Jupiterimages via Getty Images
On World Food Day this year, I began to think about food in a very different way. Previously, I focused on how accessible food is here in Canada, and how much we waste as a result. If only, I thought, we could send the excess to countries that have much less.
Since travelling to Tanzania this September I have a more useful way of looking at addressing food scarcity. I got to see World Vision at work providing communities with the tools necessary to create a sustainable living. We met fish farmers, bee farmers, food and milk processing workers, and saw water projects that helped farmers feed multiple communities.
I also saw how something as simple as "biogas" transformed one farmer's life. Biogas is gas fuel derived from the decay of organic matter, as the mixture of methane and carbon dioxide produced by the bacterial decomposition of sewage, manure, garbage, or plant crops.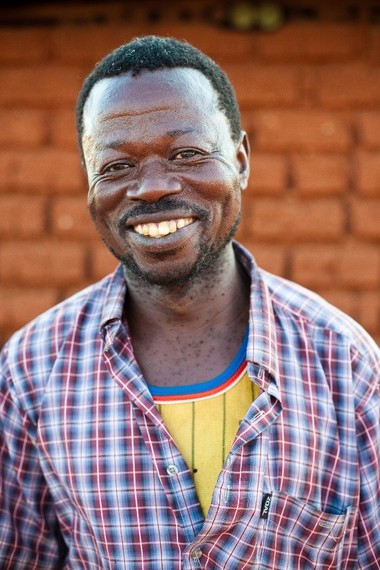 Jelwa Nkonola was happy to tell us how some basic modern farming techniques have changed his life. Photo: World Vision
One of the people I will always remember is a farmer named Jelwa. Jelwa and his fellow community members are amongst those partnering with World Vision in northern Tanzania.
Because Canadians sponsor children in his village through World Vision, Jelwa has the support he needs to help lift his entire village. He has received training in things like dairy and cattle management and modern farming techniques, and more recently, how to create and use biogas for energy for the home.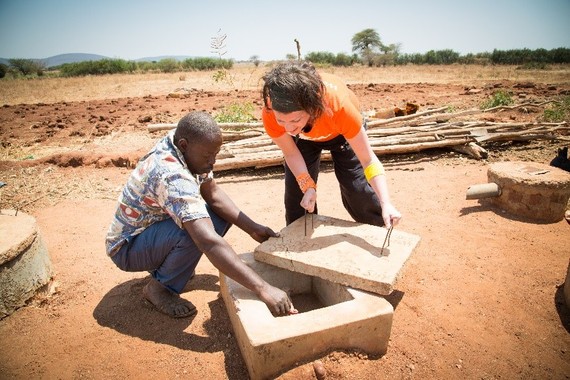 Jelwa was proud to show Kristin, a volunteer from Canada one the biogas 'wells' on his property, used for energy for his home. Photo: World Vision
While visiting Jelwa's family we learned about how Jelwa creates biogas from his cattle's waste and how it has helped his family. His wife Rehema no longer has to fetch firewood in order to cook the family's meals, which enables her to use that time for other things.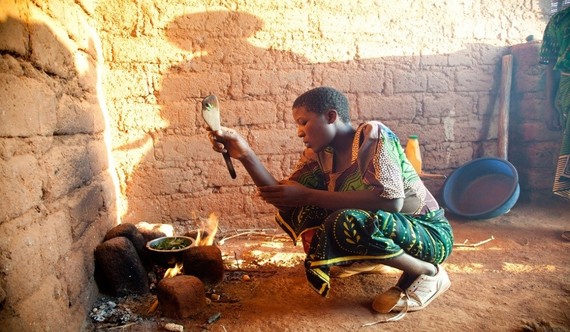 This photo of Rehema, taken in 2011 before her family had biogas, shows how she used to spend many hours each day hunched over a fire. Photo: World Vision
Rehema can now cook in their new home using biogas to power their stove. In order to share the wealth, Jelwa plans to train others in his community how to create biogas so they can reap the benefits he has. A great example of paying it forward.
More ways sponsorship has impacted Jelwa's family include: a new home and food that heals! Seeds provided by World Vision helped the family grow Vitamin A-rich sweet potatoes. The potatoes improved his son Leonard's eyesight which, as a result, also improved his grades. Thirteen-year-old Leonard's work was so good, he moved to being first in his class.
"I want to work hard in studies to fulfill my dream to be a doctor," said Leonard.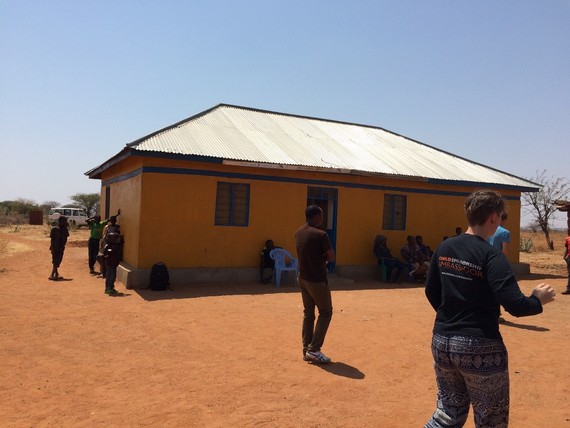 After: In 2016, thanks to Jelwa's income from farming, the family has a brightly painted brick home with a metal roof. Photo: World Vision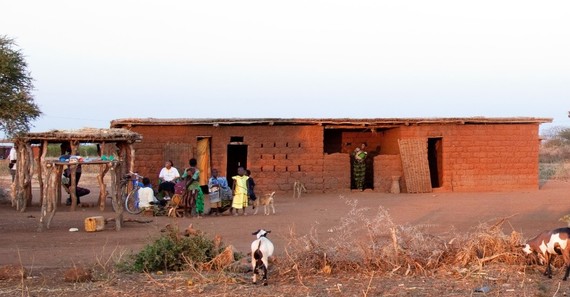 Before: Previously, the family had a clay home with a roof made of banana bark. Photo: World Vision
Thanks to Jelwa and his family, I witnessed the ripple effects of teaching a family to feed themselves in a sustainable way. The saying should be: "Give a man a fish and you feed him for a day. Teach a man to fish and you feed his community for a lifetime."
There are many ways Canadians can help families like Jelwa's. Here are just two:
• Text LOVE to 41010 to donate $10 to send crop seeds to farmers like those in Jewla's community
• Give a food-related gift through the World Vision Gift Catalogue, to honour someone who loves food and wants others in need to enjoy it too!
Next time you think about food here in Canada, remember you can help parents overseas to feed their children.
Follow HuffPost Canada Blogs on Facebook
Also on HuffPost: