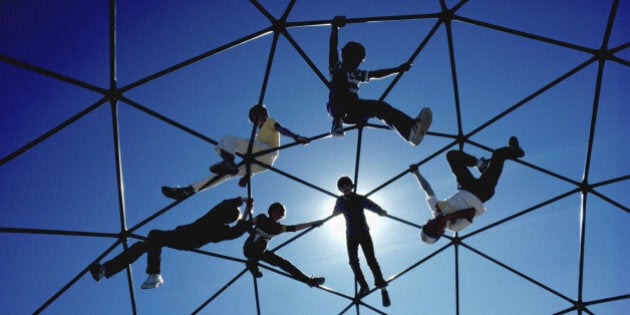 Last month, when the United States Supreme Court legalized same-sex marriage across America, President Barack Obama noted that this momentous decision was "a consequence of the countless small acts of courage of millions of people across decades who stood up, who came out, who talked to parents -- parents who loved their children no matter what."
This week, a momentous event will begin in and around Toronto: the Pan Am and Parapan Am Games, the largest sporting event ever held in Canada.
On Church Street, The 519 will serve as PrideHouseTO, the LGBTQ pavilion of the games, a place for athletes and advocates, coaches and delegations to come together and celebrate their accomplishments and their identities.
But for sport to truly be inclusive, it too will require countless small acts of courage, and millions of people to stand up, come out, and work to level the playing field for people of all ages, identities and abilities.
Sport and recreation is something we're all exposed to -- from gym class as children, to swim class as seniors -- sport has the potential to lift people up and bring us together. But for many, recreational sport can also be the first time they experience exclusion and discrimination. So it's vital we work to make these early experiences in sport supportive, inclusive and free from discriminatory language or behaviour -- whether in the gym, the change room, on the playground or in the stands.
With the eyes of the sporting world on Toronto during the Pan Am and Parapan Am Games, we have an unprecedented opportunity to encourage progress when it comes to sport inclusion.
For that reason, The 519 is hosting the first-ever international Sport Inclusion Summit focused on recreational sport from July 13-15. As a City of Toronto agency that strives to promote inclusion, understanding and respect, The 519 has always provided service, space and leadership for Toronto's LGBTQ community, and through this Summit we're applying that same model to advancing inclusion in sport.
This Summit is designed to bring together experts from four distinct fields -- Municipal Parks and Recreation Departments, Provincial and National Sport Organizations, LGBT Sport Organizations and the Pride House Movement -- to work towards developing concrete recommendations and actions to help all of us improve sport inclusion at the recreational level.
Among these pioneers are people like Trevor Loke, who, at 25, was the youngest person ever elected to the Vancouver park board. He changed city policy and removed access barriers to LGBT youth, from putting up universal washroom signs in community centres to updating staff training manuals, in his mission to make Vancouver the "most inclusive city in the world."
We'll draw inspiration from fighters like Fallon Fox, whose dedication to mixed martial arts is challenging the very foundations of her sport, demonstrating that even the Octagon can be an inclusive space for trans athletes. Global organizations including You Can Play in the U.S. and CDG Brasil play a crucial role in promoting respect for all athletes, creating more inclusive environments for sport, and ensuring that everyone can play on the same field.
But there's so much more to do.
If we want all people to feel included and accepted in sport and benefit from the positive outcomes produced by a healthy, happy and active lifestyle, we need to focus on recreational sport and the experiences that all people, of all identities, abilities and ages, have every day in their local communities.
Because every momentous occasion, every historic achievement, and every big game, begins with countless small acts of courage right here at home.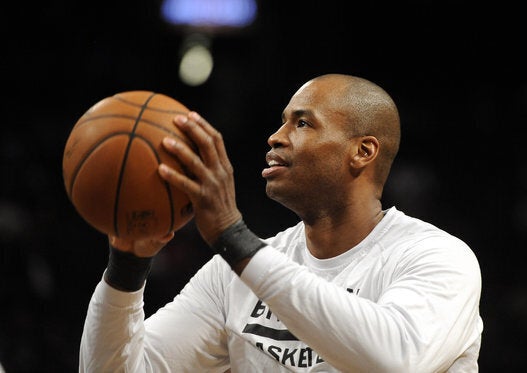 15 Of The Biggest LGBT Sports Moments Of 2014