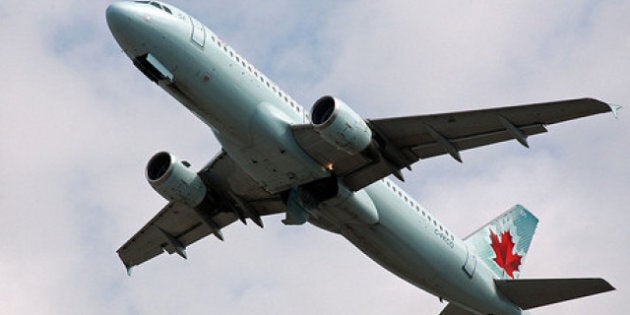 The recent fine to Air Canada by the U.S. Department of Transportation for deceptive price advertising had me musing about that age old line people say when they see an ad promise something it can't possibly deliver on. "They can't say that, can they?" In reality, I think advertisers can say anything they want to say unless government bodies decide to hand out corporate justice. In this case they did, in many cases, not. Why Air Canada this time?
Air Canada has been for many a decade an example of how NOT to run a business. It is a real life case study unfolding in front of our eyes for as long as I can remember. The only thing that keeps them in business is a lack of choice. They were a government-owned airline and still today have all the advantages and history to keep a stronghold on Canada's airline industry, despite years of losses and the worst goodwill of any corporation I know of.
Canadians from coast to coast are daily posting their disdain for Air Canada and its poor service all over social media. Travel agents across the country will tell you they dislike dealing with them on many levels. When this story broke about the fines, I could hear a collective cheer bursting out across the country. Yet, the company manages to have a healthy charitable side offering flights for Dreams Take Flight, dispatching flights to Haiti after the earthquake and most other countries in need. But if you can not offer a customer their level of expectation, then all of this goodwill means very little.
So back to the question, YES they can say that. There are few traditional media outlets who will turn down advertising with outrageous claims. The Internet can be considered the modern version of the Wild West, with companies claiming whatever they want to. This move by the U.S. Department of Transport says to an international carrier that we DO pay attention to your Internet practices and if you do business in the U.S., you play by their rules, no matter where your web servers are based. They have that leverage. Many don`t.
So for your business, if you have a monopoly or large control over an industry and can pay the fines, I believe you can claim just about anything. You can upset your customers with poor attitudes, poor customer service, bite the hand that feeds you, the people who sell your product, and still do business. If you don't have that industry control, I suggest that you may want to be a little more truthful in your advertising and get your sales force, customers and governments ON your side so that you can be successful and make a profit. Not sure Air Canada will ever get to that point? They have been conducting business like this for decades.
So when you are looking at advertising and see the outrageous claims that some make, understand that someone has to file a complaint and the law will sort out a fine for misleading advertising. The question is whether or not the fine is large enough to discourage the practice? That's the discussion in the boardroom.