In French, the word souvenir means "to remember." In travel, the word souvenir often conjures up memories of cheesy tourist shops full of "Made in China" knick knacks. When searching for something to remind you of your last adventure, it sometimes helps to have an idea ahead of time. If you pick a theme, it's easy to keep your eyes and budget focused if you know what you want. Over the years, you can find yourself with a memorable and interesting collection.
1. Patches/Pins - If traveling light is one of your objectives, picking up a pin or patch to represent each of your destinations may be the way to go. Both can be displayed on bags or mounted and framed when you get home. Displaying them on a bag or back pack is a great conversation starter.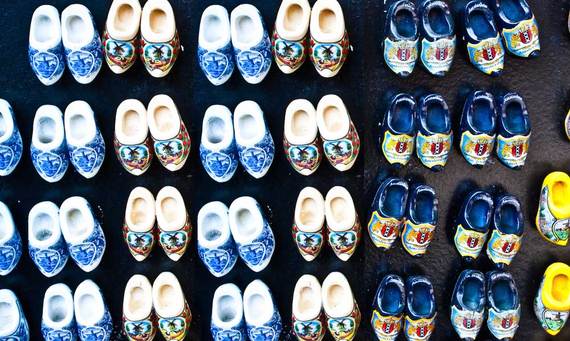 2. Magnets - Another portable, affordable souvenir are magnets. Once home, you'll smile every time you open your fridge and see a reminder of the great places you've been.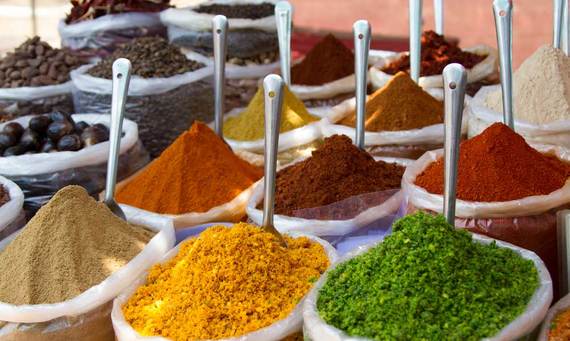 3. Spices - Nothing brings back memories faster than the smells of a great meal being prepared. Pick up spices local/popular in your destination and use them at home to bring back the good times.
4. Paper and Plastic - Keeping a paper trail from every trip can be a fun way to keep memories alive. Key cards, menus, maps, ticket stubs, post cards and other random bits of paper can be stuffed into a manila envelope and packed easily. At home, you can put the pieces into a scrapbook and add notes as needed. Another option is to mount them artistically and have it framed.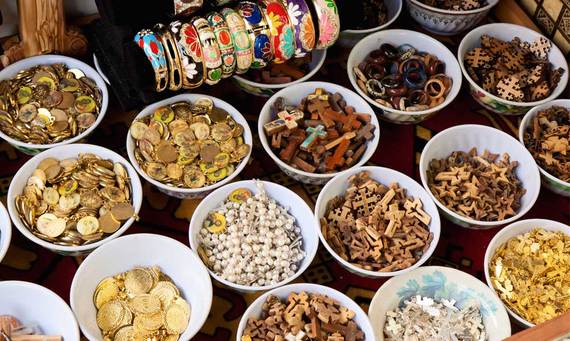 5. Charms/Beads - It's never too late to start a charm bracelet. Pick up a charm everywhere you travel and soon you'll have a beautiful, one-of-a-kind piece of jewellery with meaning.
6. Ornaments - Picking up a Christmas ornament wherever you travel (or something that can function as a Christmas ornament) will add a new dimension to your tree-trimming each year. One idea is to collect a tiny doll representing each destination. Once home, simply attach a loop on the back to hang it from the tree.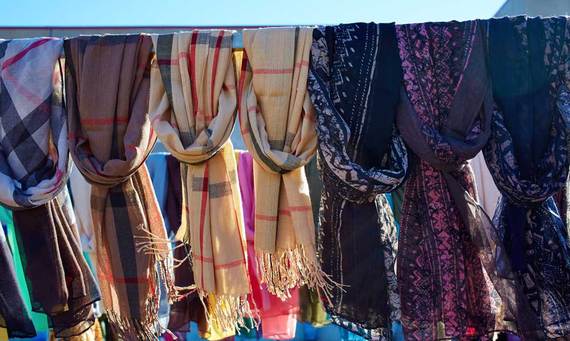 7. Scarves - Most women know that scarves are a traveling woman's best friend. They are light, easy accessories that pack lightly and easily. Collecting scarves as you travel makes accessorizing, at home or away, that much more fun.
8. Fabric/Yarn - Picking up yarn or fabric native to the place you're traveling is a wonderful way to use your artistic gifts and create something unique and personal. A quilt made from sari fabric or a scarf from Icelandic yarn will be a treasure forever.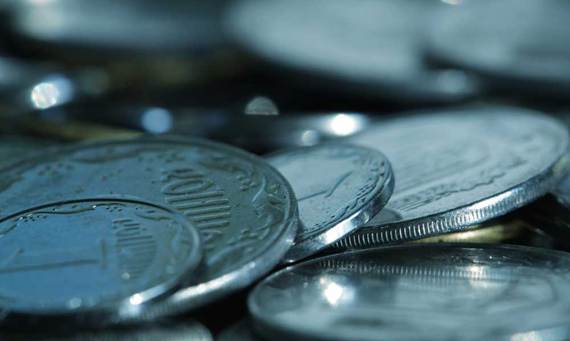 9. Coins - Easy-peasy. Keep some change each time you travel. At home, designate a special jar or bowl for your "travel money."
10. Sand/Rocks/Dirt - For many, a piece of terra firma carries more meaning than anything they could buy. Tiny ziploc bags are great for transporting these items home. At home you can display your dirt or sand in tiny, corked bottles or in clear glass Christmas ornaments. Be sure to label them! Rocks can be labeled with a sharpie paint pen and kept in a pretty bowl or basket.
It does not have to be expensive or difficult to collect meaningful souvenirs. Once you find your focus, you'll be on your way to building a representation of a lifetime of memories.
Originally published on travelfullife.com
Laura Berg