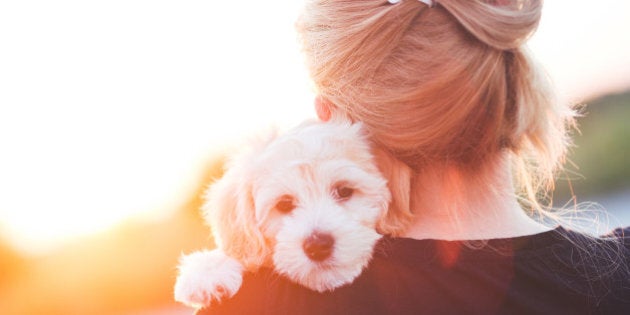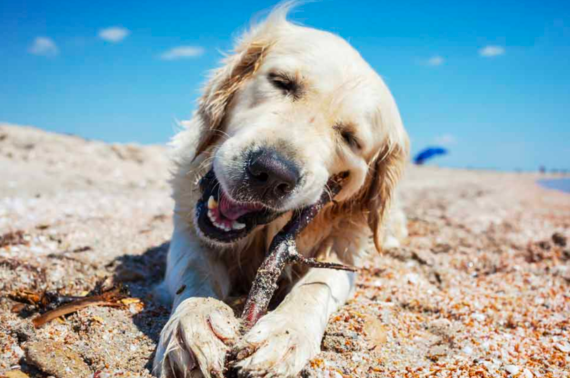 If the prospect of vacationing without your dog breaks your heart, cheer up traveling with Spot has never been easier. You will need to do some advance planning and thoughtful packing to ensure both you and your dog have the best experience possible. Use this checklist as you plan your dog-friendly adventure.
✓ Visit the vet. If you are crossing state lines or leaving the country, you will need to have a certificate of health dated no more than ten days before your departure. This proves that your dog is healthy and that his shots are up-to-date.
✓ Embrace the crate. Whether you have a tea cup Yorkie or a Bull Mastiff, there is a crate to fit your dog. Even if you hate the thought of being in a crate remember the crate offers your dog a place of familiarity and security. (If you are flying, a crate is mandatory.) Use the crate at home so your dog gets comfortable before you travel.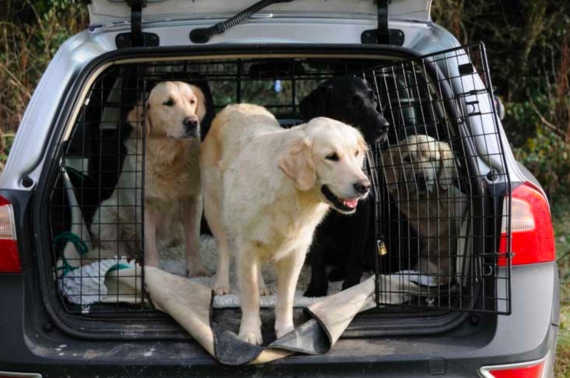 ✓ Book early. If you plan to fly, book your flight early as most airlines limit the number of dogs on any flight. Become familiar with your airline's pet policies before arriving at the airport.
✓ Keep meals light. Whether you're flying or driving, your pet will be more comfortable and less likely to have issues if you feed him about four hours before your trip starts. Remember, even dogs can get car sick.
✓ Don't forget ID. Make sure your dog has a sturdy collar with up-to-date licenses, name and phone number. It's also a good idea to have a current photo of your dog (and his crate if you are flying) in case he gets lost. Consider a microchip if you don't already have one.
✓ Book the right accommodations. Sites like Bring Fido abound with information on pet-friendly hotels, B&B's, campgrounds and rentals. Be sure to check on weight and other restrictions before booking.
✓ Call the embassy. Before traveling with your dog to another country, call the embassy in that country to find out what paperwork and restrictions might apply.
✓ Play by the rules. There are numerous websites that, for a fee, offer "certification" of a dog being a service animal and thus allowed unrestricted access to hotels, restaurants, etc. If your dog is not a true service animal, do not attempt to pass him off as one. It is a disservice to true service dogs and their owners.
✓ Consider insurance. Pet insurance policies are affordable and offer peace of mind should an emergency arise while you're traveling.
✓ Keep everyone safe. When staying in a hotel with your pet, it's best to avoid leaving him alone in your room for long stretches of time. In the instance when you must leave him alone in the room, hang the "Do Not Disturb" sign on the door and let the front desk know that you have left your dog in the room.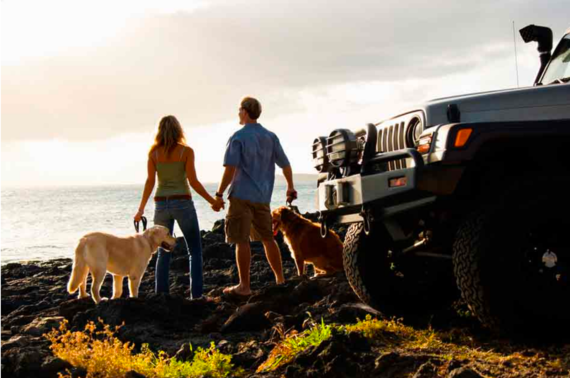 Traveling with your dog should be fun for you both. No only is the change of scenery great for your frames of mind, it's a wonderful way to meet other dogs and dog owners.
Follow HuffPost Canada Blogs on Facebook