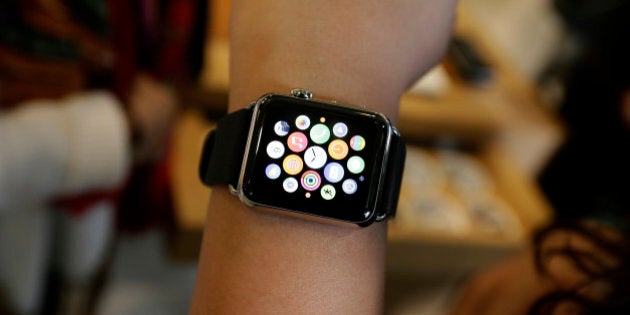 Vacations generally provide people with something exciting to look forward to. The process of imagining, researching, and planning a vacation can be almost as enjoyable as the trip itself. Exploring the potential of wearable technology has the same appeal as exploring a new destination and this is just one reason why we are so excited for Expedia.ca to have one of the first 15 apps available on the new Apple Watch.
Wearable devices are the next stage in the evolution of technology. Mobile apps have become deeply ingrained in all aspects of our lives -- we use them to buy a coffee, get directions and pay bills -- it only makes sense that we would use them to manage our travel bookings as well.
We've all seen the person running through the airport to catch a flight because their gate changed. Or maybe you're about to hop into a cab to go to your hotel and you need the address quickly. These are examples of times when you need information quickly and don't want to have to dig for your phone.
During our ongoing research with travellers, we have identified the type of information that is most important to receive while traveling. When identifying what type of content to send to a wearable device, we prioritize that list and send you quick updates. There's one prevailing theme among them: they are actionable! They present you with a snippet of content relevant to your trip and potentially change your behaviour.
Travellers will be able to check itineraries for upcoming trips, get detailed flight and hotel information such as departure and arrival times, gate and terminal numbers, check-in and check-out times, ratings, locations, addresses and phone numbers for hotels.
Having critical information available on your wrist is the sort of power once reserved for your imagination. Now it's here, so even more reason to get out and explore your favorite places or perhaps somewhere you've never been before.
If you're looking for more information about the Expedia app for Apple Watch, you can find it on the Expedia.ca Travel Blog.