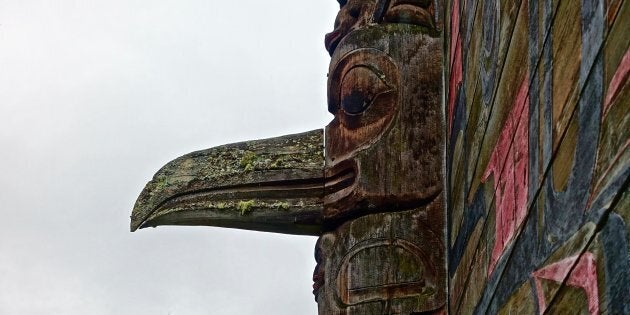 Fireworks, concerts, thousands of patriotic citizens wrapped in red-and-white apparel and flag-waving sentiment—Canada 150 was brought in with a bang on July 1. As the world beyond our borders grows more ominous, I'm increasingly aware of the privilege I've been granted to live in this country.
Each generation has its connection to Canada—something that connects people to their homeland beyond a birth certificate or passport— that grounds their identity in deep, nationalistic roots.
For my grandparents' generation, it was World War II. Canadians rallied to the democratic cause and joined the global fight against fascism.
Other members of that generation, like my European-born grandfather, came to Canada after the war to create a better life for their families. Their bond with Canada grew out of the opportunities they found here and the gracious way they were accepted as part of the cultural mosaic.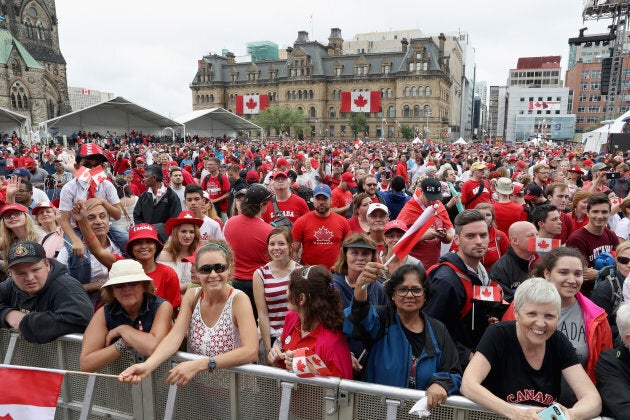 For my parents' generation, it was the creation of a distinct cultural identity that distinguished them as Canadian. Our newsstands and TV stations were full of American content, but the painting, writing, and music that Canadians were producing were distinctly un-American, a growing pool of rich cultural capital with a distinctive character of its own.
Like many Canadian families, my father's travelled to Montreal (in their case, from Toronto) for Expo 67 in celebration of Canada's centennial year. The first World's Fair held in Canada, it set records for attendance. Like the maple leaf flag introduced a couple of years earlier, it was a concrete symbol of the country's growing maturity.
Meanwhile, writers like Leonard Cohen, Irving Layton, Margaret Atwood, Margaret Laurence and Mordecai Richler were producing fiction and poetry: rich cultural material that distinctly placed Canada on the literary map.
Mel Hurtig, who conceived and brought to life the Canadian Encyclopedia in 1985, wrote in the foreword to the first edition, "By the time you read this, some 5,000 Canadians from across the country will have been involved in producing these volumes." It was a collective undertaking, and evidence that Canadians were becoming a population with a deep interest and investment in their own distinctive nationhood.
And what of my generation? As a 21-year-old, I wonder where all of this leaves us. What are the pivotal issues or seminal moments that will fill us with the same pride my father felt when Neil Young and Joni Mitchell conquered the music world, or when Margaret Atwood and Michael Ondaatje became international bestsellers?
I'm having trouble with the idea of popping champagne in celebration of a history full of colonial assumptions and whitewashed textbooks.
What's going to make me look back and think, "I was there when this happened, and it makes me proud to be a Canadian"?
In 10th grade, I received news about a friend, someone I'd grown up with, that changed the way I saw things. She disappeared for months, with no explanation. Her grandmother, a long-time family friend, looked me in the eye.
"Marie is in rehab," she explained. "For meth."
I felt my throat tighten. We had grown up doing the same things, eating popsicles between catching frogs in the pond and swinging ourselves to nausea on the playground. I had never considered her Indigenous background, any more than I'd considered my own heritage. But there we were. She came from a dysfunctional family and left school before graduation. I went to a private school along with many South Asian and Caucasian kids and—as far as I know—zero kids from an Indigenous background.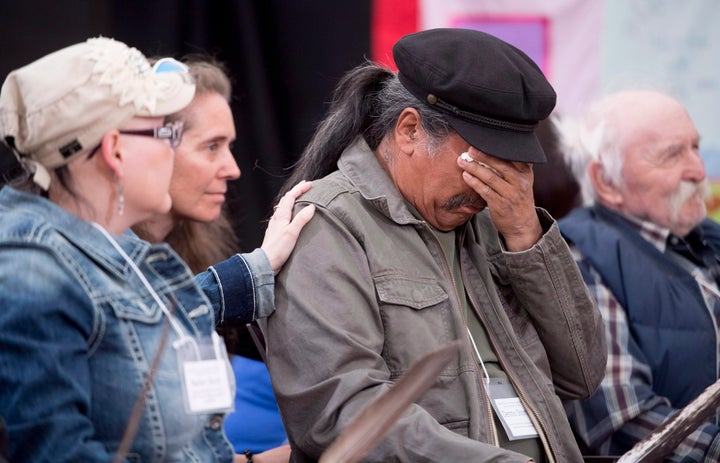 Much as we like to think that we're celebrating 150 years of Canada, I'm having trouble with the idea of popping champagne in celebration of a history full of colonial assumptions and whitewashed textbooks.
I can no longer deny the importance of engaging with Canada's full history, not just the last century and a half. Canada's Indigenous history is Canada's history. I shouldn't have been surprised that my fourteen-year-old, 10th-grade friend would collapse under the statistical burden of drug abuse while I read John Irving on the couch. Her history is mine, too. It's Canada's history.
The year I was born, 1996, was the same year that brought Canada's ultimate residential school closure. To this day, survivors are dealing with trauma that they, their parents, and their grandparents suffered. It took years for our federal government to reopen files for missing and murdered Indigenous women.
Reserves suffer from a lack of goods and services, including such basic things as decent housing and drinking water. In British Columbia, where I grew up, Indigenous children achieve, on average, far lower marks and rates of graduation in the public school system. In Vancouver's Downtown Eastside, over 50 per cent of street-sex workers are Indigenous, though they account for less than five per cent of the total population.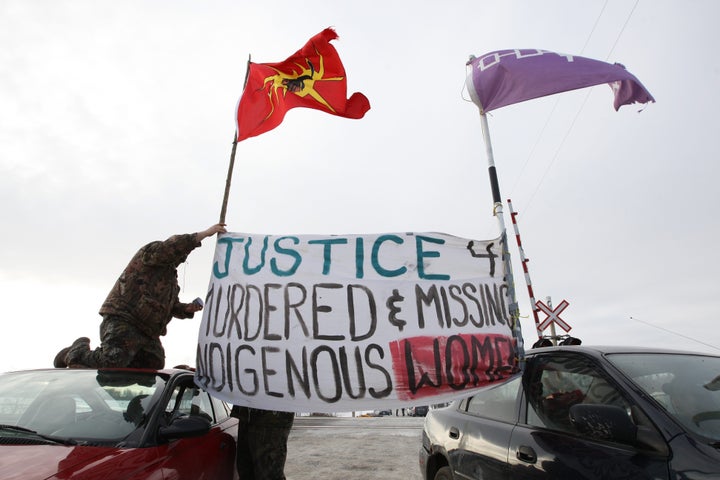 At long last, the process of recognition and atonement has begun. My generation's place in Canada's history will, I hope, become solidified in that shift: moving the focus from the past to the future.
Just as watching Canadian artists win major international prizes made my father's generation proud, and World War II commemorations stirred the hearts of my grandfather's generation, perhaps my generation will point to the recognition of this historic injustice as the national moment that makes us proudly Canadian.
I want to look back and see myself, my generation, as the ones who took to heart a recognition of the injustice of colonial dispossession and accepted the responsibility to change the future.
We can't change the past, but we can honour it by acknowledging its painful legacy. By making a point of using the past to change the future, we can find our own connection to Canada— a future in which everyone engages with and learns from our history. By brightening the future of Canada's Indigenous peoples, perhaps we'll find the connection that, for my generation, gives real meaning to Canada 150.
CORRECTION: A previous version of this blog implied that the Battle of Vimy Ridge took place during World War II. It took place in World War I. This reference has been removed.