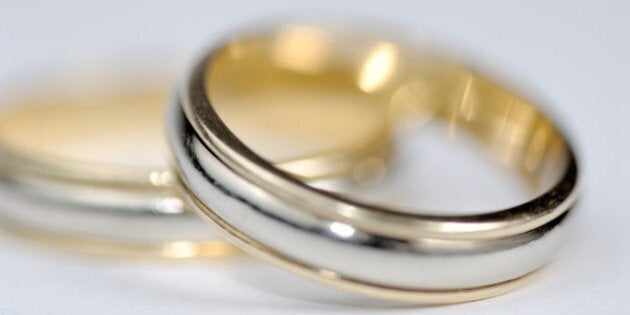 Last week cheaters website Ashley Madison was hacked. Apparently some Internet moralists (#hacktiprudes?) known as the Impact Team decided that the website, whose tagline is "Life is short. Have an affair," was bad for us and so they released the personal records of the 37 million users of Ashley Madison and its sister companies Cougar Life and Established Men. Thank you for guarding our morality and making sure that all marriages remain monogamous. After all, no one would ever have an affair if it weren't for dating sites like Ashley Madison.
Except you know for the entire history of monogamous marriage, which by the way only started about 150 years ago for men but has generally been demanded of women as men's "property." The founder of Ashley Madison, Noel Biderman, started the site in 2001 when he realized that a large number of men on dating websites for singles were in fact already married. Today 42 per cent of people using the online dating app Tinder have a partner and 30 per cent of them are married. So Ashley Madison had the honesty to say it is for married people to have affairs as opposed to encourage married and partnered people to pretend they're single. And for that their customers have had their personal information, including apparently credit card information, released?
Don't get me wrong. I have spent some time on the site for my own research and think it is kind of sleazy and there seem to be a lot of professional sex workers among the women listed online. Still, I don't exactly understand why the Impact Team would need to attack a site that is fairly honest about what's going on as opposed to every other dating site where people are lying through their teeth.
More importantly, this sort of sexual prudery should not pass for some sort of activism when there are some serious liars on the interwebs. For instance, in my current home in St. Petersburg, Russia there is a pro-Kremlin "troll factory" where young bloggers and vloggers create internet content about everything from horoscopes to anime but in fact are being paid to insert pro-Kremlin messages into the content. This bizarre world of the young and the hip being paid to produce the most subtle of propaganda was revealed in a lawsuit brought by Liudmilla Savchuk, who went undercover in the "troll factory" (55 Savushkina Street). This seems to me like a far better target for hactivists concerned about morality.
But perhaps the real reason the Impact Team released all the names was not some benighted notion of saving monogamous marriage, but because Ashley Madison charged for a full delete service that did not seem to actually fully delete customers information. Whatever the reasons, none of us should submit to the moral guardians of the dark web nor their insistence that they know what is best for all of us. People will cheat on their spouses. People will lie on the internet and pretend to be married women interested in a good time when in fact they are interested in getting paid for their services. Others will produce propaganda in the guise of a viral video. None of these people are heroes, but perhaps the least heroic of all are the hactiprudes who released the personal data of 37,000,000 people just trying to get laid without lying.
This post originally appeared at Love, Inc. at Psychology Today