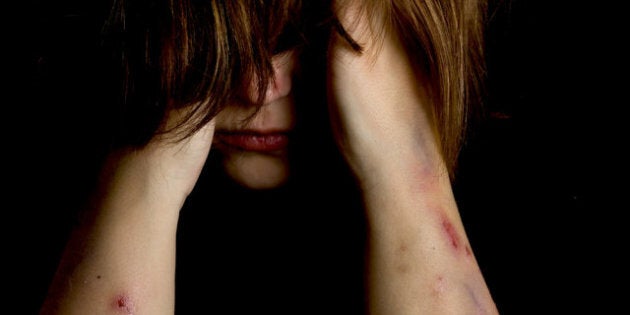 I recently came across my high school year book and flipping through the photographs of awkward girls who went on to become doctors, lawyers and mothers, my mind keeps wandering back to Rehtaeh Parson, the Halifax teen who committed suicide after an alleged rape and the incessant cyber-bullying that it spawned.
The media has began to refer to the incident as "Canada's Steubenville," but that insinuates that the incident is rare and bears similarity to only one other tragic event. It wasn't that long ago that the Steubenville case dominated media attention, and drew comparison with a horrific gang rape incident in New Delhi, India
Yet it's not only a moral or ethical issue -- it's an economic issue. For companies specifically, it impacts their bottom line.
For example, in the aftermath of the gang-rape case in New Delhi, a survey by the Associated Chamber of Commerce and Industry in India revealed that the incident impacted productivity in several major cities. Nearly 82 per cent of the 2500 surveyed said they started to leave work early and 89 per cent insisted on leaving on time, impacting productivity in the IT and outsourcing sector by 40 per cent.
According to The American Institute on Domestic Violence, U.S. victims lose nearly eight million days of paid work each year, the equivalent of more than 32,000 full-time jobs. In the UK, 53 per cent of female victims of domestic abuse miss work at least three days a month and 75 percent are targeted at work. The cost of violence against women in Canada, including health care, criminal justice, social services, lost wages and productivity, has been estimated at $4.2 billion annually.
A single act of violence against a woman may result in complete absence from work, lower productivity, increased down time while at work and administrative costs to process the absence, explained Kathy Willis, executive director of Huronia Transition Homes, a non-profit organization working to end violence against women. She added that the lingering impact lowers women's earning potential, which affects tax revenue and the country's gross national product.
"Given that violence against women impacts productivity, efficiency, work flow and ultimately the bottom line, the private sector does need to play a role in ending violence against women," Ms. Willis said. She believes that more research measuring the monetary impact of violence to the private sector would force them to pay greater attention.
To be fair, the economic impact of violence against women has not gone completely unnoticed. In a U.S. survey of senior corporate executives, 91 per cent said that domestic violence affects both the private and working lives of their employees, but many of them view the issue as a social problem, not a business one.
While an increasing number of professional organizations have begun to address the issue, by offering counselling and providing access to housing, medical or legal assistance, the response remains more reactionary than preventative. The private industry can do much more.
"Study after study indicates that violence is an equity issue but we fall short in term of making systemic changes, which will promote women's equality. Sexism and misogyny perpetuate inequality, which perpetuates violence against women," Ms. Willis explained.
Blog continues after slideshow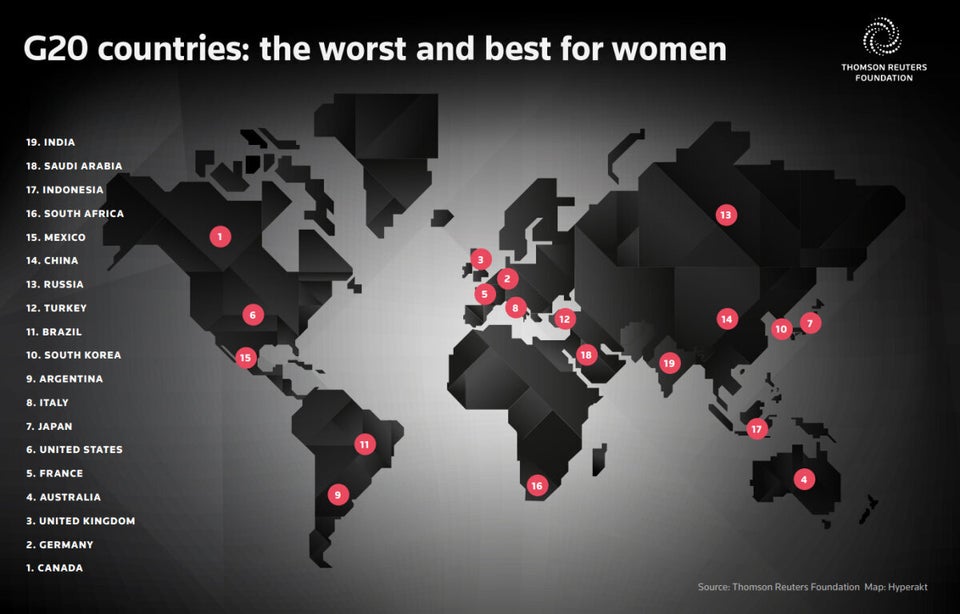 Best And Worst G20 Countries To Be A Woman
Now let's consider the violent imagery and sexists messages some corporations and industry groups continue to tolerate. Facebook, for one, has received flak for its tolerance of pages that endorse violence against women, under the guise of humor including ones entitled "Rohypnol: A Man's Best Friend." To Facebook's credit, it reversed its position on an altered image of an Icelandic woman, who was made to appear as though she's been attacked with the caption "Women are like grass, they need to be beaten/cut regularly."
One company, advertising their booth at Consumer Electronic Show in Las Vegas earlier this year used the tagline "Play with my V-Spot" and "Because Oral is Better" beside an image of a woman's wet, red lips.
In fact, motivated corporations can play a huge role in deterring violence against women. Avon, the cosmetics company, literally helped change the law in Hungary, criminalizing acts of domestic violence by encouraging their sales associates to collect twice as many signatures needed for the Hungarian government to vote on the law.
Deciding what specific role the private sector should play in combating violence against women remains a tough nut to crack. But if your bottom line is hurting, it's time to start thinking of new solutions.