"I never thought in my wildest imagination that I would one day be a leader," Ros Bopha, a cleaner-turned-community-activist living in Cambodia told Mehrak Mehrvar, an international gender and governance specialist.
This was approximately six months ago. Ms. Mehrvar was in Cambodia drafting a policy and advocacy paper on the impact of land evictions and involuntary resettlement on women when she met Ms. Ros, a 36-year-old who looks older than her years. Before they met in September 2012, 160 families -- mostly women and widows -- were relocated to the village.
Due to the large-scale modernization taking place in the city, Ms. Ros and the other families were evicted from their homes and forced to live 25 kilometers (15.5 miles) out of the city, an area difficult to travel to because these women can't afford to pay for transportation.
In this village, these families have no access to clean water or electricity. The middle schools and high schools are too far away to travel to, forcing most of the children to drop out. The closest health care clinic is seven kilometers away (or four miles). Perhaps most painful to the women in these families is that they lost their jobs in factories and as street vendors in the centre of Phnom Penh. Most of the men work as drivers and often sleep in parks in the main city rather than waste expensive fuel travelling back and forth. Others have decided to leave their wives and children to fend for themselves.
Ms. Ros has a grade 10 education, which is rare for her generation -- where almost 50 per cent of rural women are illiterate -- so she took the initiative to start mobilizing the women in the village. Meanwhile, Ms. Mehrvar also felt inspired to do more than observe and report after spending the last 10 years working for different governments and agencies in countries including Afghanistan, Cambodia, Lebanon, The United Arab Emirates, Iran and Indonesia integrating gender perspectives into policy reforms including justice, decentralization and land rights. She knew these women needed one thing above all else: a sustainable livelihood. With regular earnings, they could ensure their families were well fed, attended school and had access to medical care.
So Ms. Mehrvar bought fabric, thread and sewing machines and the woman opened up shop in Ms. Ros' home. Ms. Mehrvar started paying them a salary, even without customers or a distribution model in place. It was in the first few days that she envisioned a global movement to promote economic independence for women in developing countries. Ms. Mehrvar's belief is that change can happen "one village at a time." From that moment on, her company Lotus Wonders was born.
"Not having a job means not having any hope," recalled Ms. Mehrvar. So she decided to take matters into her own hands. Now back home in Toronto, where Mehrvar works around the clock to launch her new company, she feels the pressure. Unlike other start-ups, she knows each of these women in Cambodia who is counting on her to succeed. She launched the firm as a for-profit social enterprise -- and in for the textile industry in the developing world, her company couldn't have arrived at a better time.
The world watched in horror as a fire in a garment factory in Bangladesh killed 1,100 workers making clothes for retailers like Wal-Mart and Sears. In Cambodia, the nearly 400,000 garment factory workers often migrate from the countryside to the city in order to work 10 hours a day, six days a week from the age of 18. The average monthly salary is $80 U.S. a month. The major brands employing these women include H&M, Puma, Nike and the GAP. By the age of 30, many are considered too old to continue working in these challenging conditions and are let go.
Lotus Wonders doesn't merely pay fair trade wages; they pay a fair wage. On top of each $100 these villagers earn, the company kicks in an additional $20 for community projects to the "Wonder Fund," a resource that will give employees the opportunity to invest in local projects that they deem most important, such as building a school or creating a reliable power source or buying bicycles for girls so they can attend secondary school.
Last week, Lotus Wonders first products hit the market in an Indiegogo campaign, selling bold patterned iPad and business card cases for the socially-conscious shopper.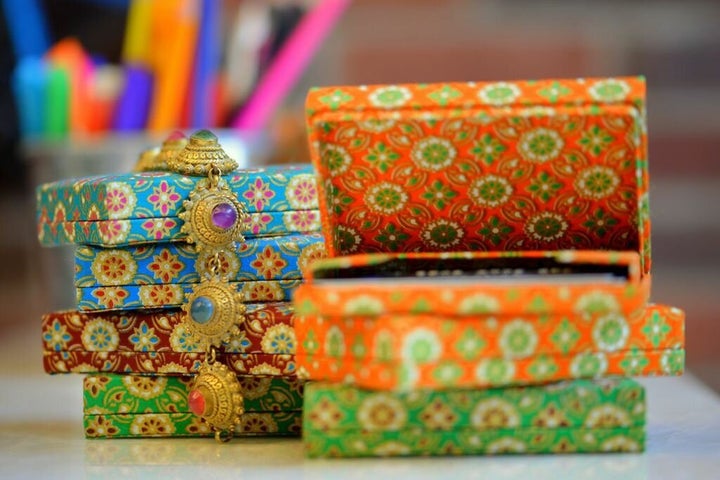 But that's only the beginning. Once the business launched for these 21 women in Cambodia becomes self-sustaining, Ms. Mehrvar plans to take the concept to another village, and then another, primarily working with women affected by land rights issues. In the few days since the campaign launched, she has had queries from women via Facebook as far off as Nigeria asking her to bring her Lotus Wonders approach to struggling towns. It's a dream she hopes to one day fulfill.
"My goal is all about investing in women. If you invest in these women, they will take care of their families, their children and their communities. By giving these women the opportunity to earn a sustainable livelihood, we dramatically improve their communities and their future," said Ms. Mehrvar.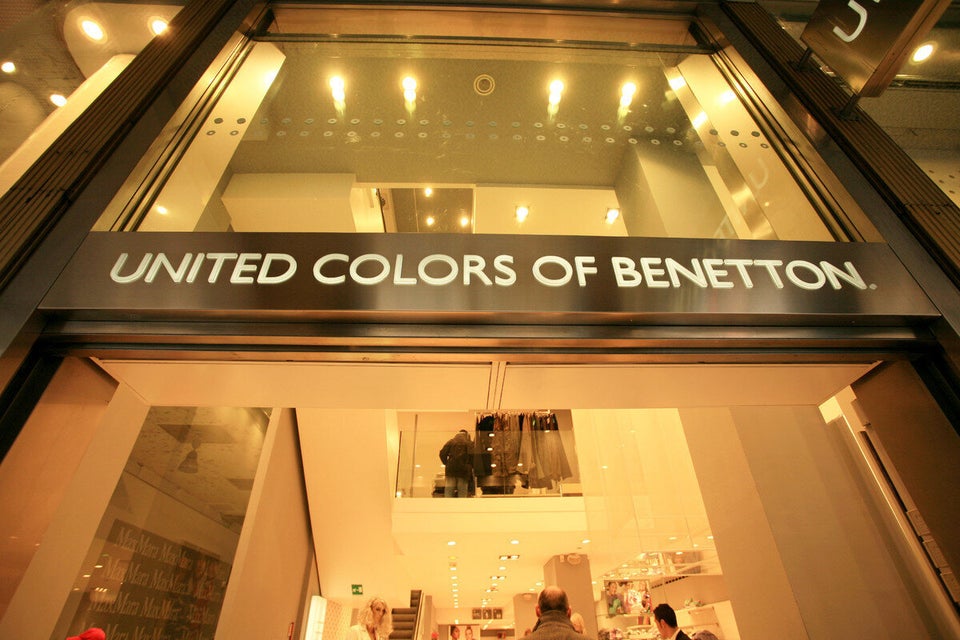 Trendy Brands With Sketchy Labor Histories