In the very first episode of Girls, creator Lena Dunhan's alter-ego Hannah, a writer interning for a publishing company in New York City, gets unceremoniously cut off by her parents, who demand she do the unthinkable: make a living. When Hannah cautiously suggests to her "employer" that he should consider ending her servitude in favour of a paycheque, she gets fired.
Many of us, especially in the media industry, can relate in some way to that particular Hannah experience. I remember when my first internship ended -- it paid but not enough to cover rent for a single room -- the staff gathered around to tell me how wonderful a job I did and wish me well. But instead of eating cake, I really wanted to blurt out "just put me on the payroll."
On the other hand, it landed me my first real job. The hiring manager even overlooked his initial requirement that I possess a Master's degree in Journalism from an expensive Ivy League college after seeing my clippings published in a reputable magazine.
But somewhere along the line, internships, meant to bridge the skills gap between formal education and an entry-level job, evolved into a carte blanche for companies to demand free labour. Adding to the chorus of discontent over unpaid internships are several high profile lawsuits, including ones at Fox Searchlight Pictures and Hearst Magazine. Conde Nast recently shut down their internship program after some earlier lawsuits.
It seems the time has come to say goodbye to the lowly internship. But before we do, we need to find solutions to quickly fill the gap in the marketplace for recent graduates who may not possess the skills and opportunities to land that critical first job.
Let's not forget that the reason many of us begged and borrowed money for the honour of picking up coffee and answering phones came down to one thing: access to opportunity. Internships allowed a young, inexperienced wannabe professional to learn the ropes, widen their networks and open themselves up to being in the right place and right time when paying opportunities did arise.
"There seems to be an explosion in internships in Canada, which is why they certainly merit more scrutiny than they have in the past," said Sean Geobey, a research associate with the Canadian Centre for Policy Alternatives and the author of a recent report called The Young and the Jobless. He cites data by Andrew Langille, a labour lawyer and founder of www.youthandwork.ca, which estimates the number of illegal, unpaid internship at 100,000-300,000 in Canada each year.
While Mr. Geobey acknowledges that these internships fill a gap in the education to employment system, the impact of exploiting young worker desperate for a job not only hurt them, it damaged companies and industries as well.
"This isn't necessarily about greed -- though for some employers that plays a role. It is more that once an organization has access to free labour it can out-compete other organizations in its field, forcing them to use free labour as well. Eventually, it hollows out an entire industry. To make matters worse it burns people out, makes it hard for them to acquire skills and really can destroy the productivity of a workforce," he warned.
Even those of us who benefitted from an internship think the practice may have come to far.
Meaghan Kappel, a 28-year-old media professional working at a startup in Toronto characterizes her internship post-university for an American fashion editor living in Prague as "The Devil Wears Prada, Eastern European style." Yet, she credits her later success to the experience. After six months, Ms. Kappel possessed the skills and contacts to freelance independently and her former boss remains a close mentor and friend.
"When I was young and just starting out, I wouldn't have thought twice about whether my internship was a necessary evil or important stepping stone. Today, I do see how companies can take advantage of young people by essentially disguising unpaid labour as an internship," remarked Ms. Kappel.
While thrilled that companies are re-evaluating their internship practices, and believes that co-op programs and apprenticeships may provide a strong alternative -- a solution shared by others, including Mr. Geobey -- she acknowledges that the appeal of internships for many young workers is symptomatic of a much larger issue. For many young professionals, viable work opportunities simply don't exist.
"I do see this as a trap that some young professionals fall into -- they see working as an intern as better than not working as all," observed Ms. Kappel.
By Leah Eichler, founder of r/ally, the mobile collaboration platform for professionals and enterprises.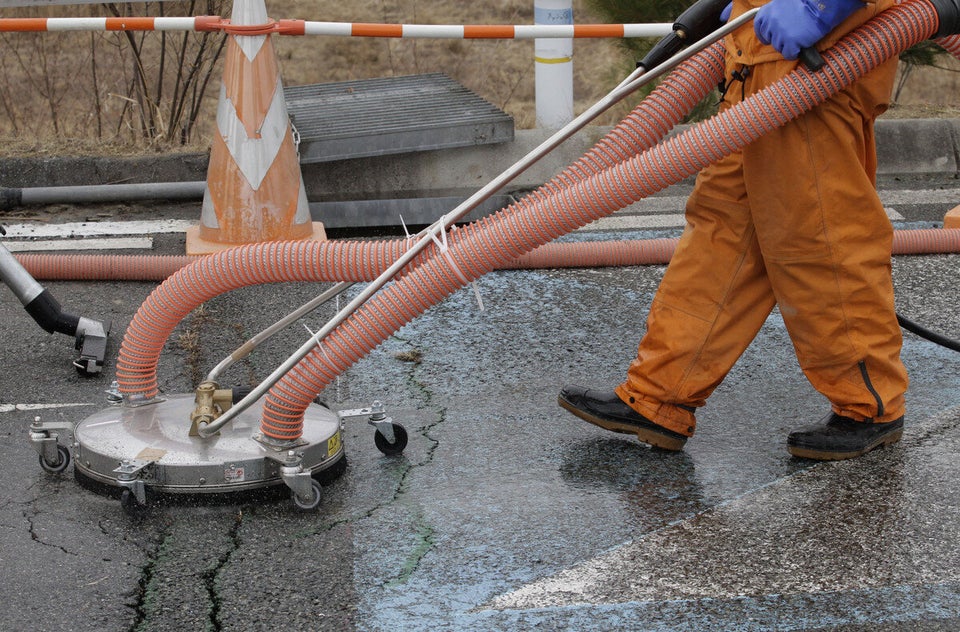 Well-Paying Jobs That Don't Always Require A College Degree