Ever since Jill Abramson was forced out as executive editor of The New York Times with inferences that her gender played a role in her downfall, the message seems loud and clear: Unconscious bias stubbornly persists and it can hit even the most powerful.
The public will likely never know exactly what transpired behind closed doors at the Times. What we do know is that Ms. Abramson was perceived as combative and abrasive and she enlisted legal support after learning her pay didn't match that of her predecessor. The truth may be more complex but the optics opened up old wounds for many in the industry who have worked hard to improve women's opportunities.
"Regardless what [New York Times publisher] Arthur Sulzberger Jr. may say, there are themes that are played out in this story that are appallingly familiar," said Cindy Gallop, a New York-based advertising consultant and founder of IfWeRanTheWorld, a website that fosters good deeds and helping others through "microactions."
"If you think about the archetypal [job] description for the head of a newspaper and think about what Jill Abramson is accused of, it's ridiculous," Ms. Gallop said.
The answer, she said, is to ensure more women get to top leadership positions so they can play a leading role in sculpting the media's message about women, something Ms. Abramson was known to do.
"The day we in the advertising industry are equally led by men as women is the day we see far better, non-stereotypical, not patronizing depictions of men and women in advertising," Ms. Gallop predicted.
The Jill Abramson affair struck a chord for Ms. Gallop, who was in Toronto recently to speak about gender equity in the field of communications at the International Association of Business Communicators (IABC) conference. She appeared on a panel with Lesley Jane Seymour, editor-in-chief of More magazine and Shahnaz Taplin Chinoy, founder of Invest in Muslim Women, an organization that supports the economic empowerment of Muslim women in India, Pakistan and Afghanistan.
"The media plays a huge role in shaping our perception of women in business," Ms. Seymour said. "We need to portray them as they are: smart, take-charge, and getting the job done. We need to be really careful not to hold women to the double standard of insisting that they be 'nice' or else they are [considered] 'harridans,' " she added.
Ms. Seymour said she knows several top female executives who felt undermined by major newspaper profiles, which spent the first three paragraphs of an interview describing their appearance instead of getting to the business topic at hand.
"I don't think the media means to do this. We have to check ourselves and make sure that we are giving equal treatment. We live in a world of bias; we just need to check ourselves for inadvertent bias whenever we can," Ms. Seymour said.
Changing the status quo isn't only important for men and women in the developed world, but in the developing one, where women's lack of opportunities has a tremendous impact on families, communities and the economy in general, Ms. Taplin Chinoy said.
"We talk about women experiencing a wage gap, and men getting higher pay but what struck me is that the parallels [in the developing world] are completely aligned. A woman who lives in the Third World is [just as subject to] that discrimination, but deeper," said Ms. Taplin Chinoy, adding that in many cases the women her organization supports are uneducated, unemployed and disempowered. This not only has a negative impact on families and communities but the larger economy. According to the group's data, Muslim countries account for 25 per cent of the world's population but only 11.2 per cent of the gross domestic product, a fact she attributes largely to the lack of women participating in the work force in these countries.
To give women more opportunities, Invest in Muslim Women funds training centres in India and Pakistan, giving women marketable skills in industries such as fashion. After a training session, the average woman's salary in India jumps from $12 a month to $60 -- a five-fold return that has the added benefit of raising her status in the family as well as in the community. The price tag to economically empower women, Ms. Taplin Chinoy said, is minuscule, especially when compared with the cost of graft for conducting business in many countries.
"The world doesn't realize how integrated we all are," Ms. Taplin Chinoy said. "What's good for women is good for the world," she said.
Now, if we can find some more top female media executives, maybe we could get that message out.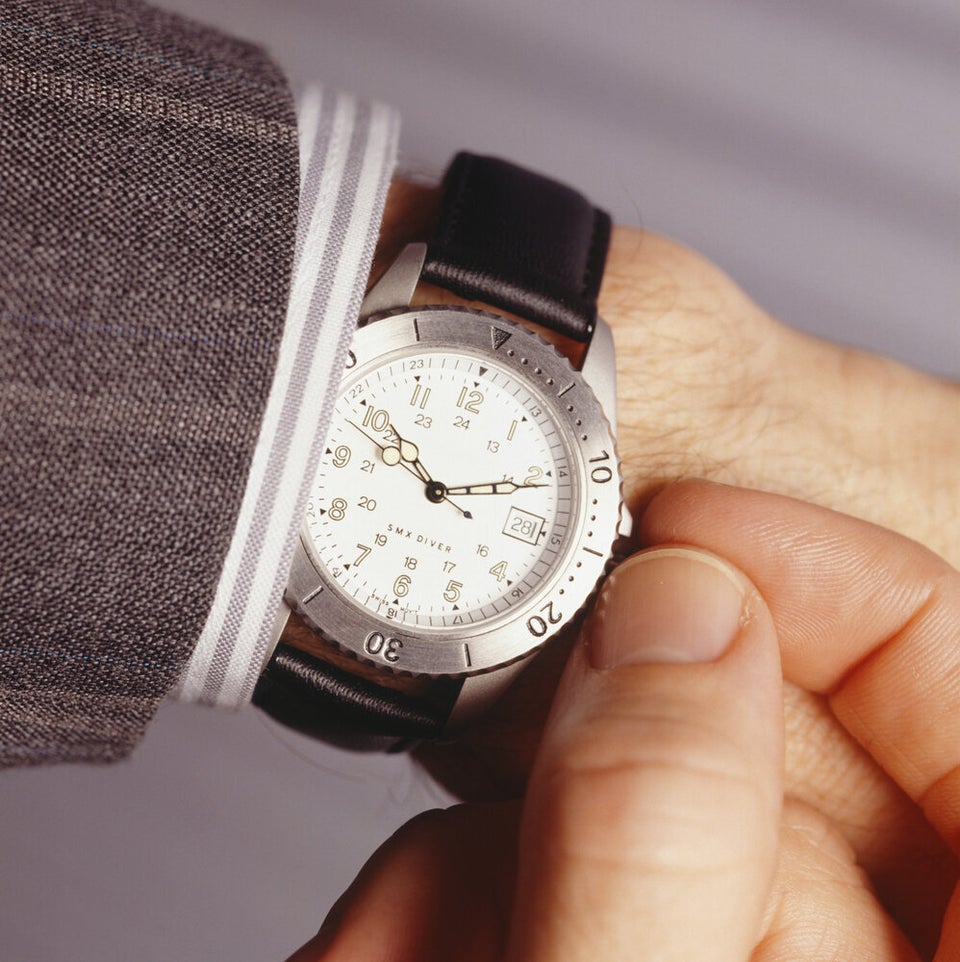 What Employers Can Deduce 30 Seconds Into The Job Interview