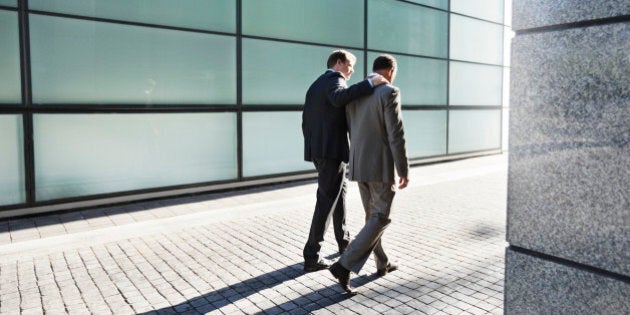 In both the U.S. and Canada, one in five people experience a mental health or addiction problem in any given year. According to the Centre for Addiction and Mental Health (CAMH), people who live with mental illness are twice as likely to have substance abuse issues.
The social and financial price tag on addiction and mental health is staggering. The societal costs of substance abuse is estimated at almost $40 billion by the Canadian Centre on Substance Abuse, and in any given week, a minimum of 500,000 Canadians unable to work due to mental health and addiction problems, equating about $24 billion a year in lost productivity (read more).
According to the National Alliance on Mental Illness (NAMI) in the U.S., just over half of the 20.2 million adult substance abusers have a co-occurring mental illness. In any given year, 43.8 million adult Americans experience mental illness -- 10 million of which live with a serious mental illness, totaling $193.2 billion in lost earnings every year.
The havoc that mental illness and addiction wreaks is astounding; that so many people suffer and self-medicate is a sad reflection of our times and of our society.
Shame and Emotional Bondage
CAMH reports that men have higher rates of addiction than women do which is not surprising, as men's social and emotional experience is rooted in what could be regarded as an abusive system which gives men only one emotional outlet (anger) and social expectations to uphold a masculine tradition that serves only the antiquated system that created it.
For those why buy into this gender branding, any emotion outside of hard-boiled, mannish anger is an expression of weakness -- an Achilles Heel of conventional masculinity. It is this perceived weakness that conducts a sense of shame, and it is shame that University of California sociologist, Thomas Scheff, says inhibits the expression of all emotions.
"When angry," he says, "shamed individuals are more likely to be malevolent, indirectly aggressive or self-destructive." This opens the door to addiction.
Reduction in Stigma, Freedom of Emotion, and Treatment Options for Men
Modern substance abuse treatments echo our changing attitudes towards addiction and mental illness. Now, rather than suppressing shame and anger, men enjoy more freedom to express themselves and ask for help when they need it, an act that we are beginning to accept as a strength, instead of a weakness.
Statistical data by the Canadian Medical Association around the reduction of stigma associated with mental illness shows that attitudes are slowly but steadily changing. Compared to attitudes of six years ago,
• 57 per cent believe the stigma associated with mental illness has been reduced;
• 81 per cent are more aware of mental health issues;
• 70 per cent believe attitudes about mental health issues have changed for the better.
Unlike the days when drug users were simply imprisoned, more and more addiction treatment centres are opening their doors to men and their specific issues. In Men and Masculinities: A Social, Cultural, and Historical Encyclopedia, Eric S. Mankowski explains the paradigm for men's treatment centres, designed to specifically address the problematic aspects of masculinity:
"Most [men's] groups have guidelines for confidentiality, speaking from personal experience, and not judging other's experiences. These help create a "safe container," enabling men to risk greater self-disclosure, emotional expression, and physical affection.

By drawing out men's personal experiences, fostering intimacy, reducing competition and one-upmanship between men, encouraging reciprocity, and creating a sense of belonging, groups may foster men's transformation of masculine values and socialization and reconstruct traditional definitions of masculine gender identity and roles."
This male-centric treatment model is being embraced by treatment centres across Canada and the U.S., and many centres blend holistic therapies into their regimen. VitaNova in southern Ontario, offers a men's treatment program that incorporates art therapy, yoga and acupuncture with psycho-dynamic and psycho-educational group therapy; anger management, relapse prevention, and teaches life skills. The Canadian Health Recovery Centre's (CHRC) men's program blends physical activities and sports with neuroscience, nutrition, psychological services, wellness activities and massage therapy as a new model for men's healing.
South the border in California, Haven House offers addiction programs like medically-managed detox, residential, outpatient, and day treatment care to promote sober, independent living in their co-ed and single-gender extended care treatment residences. The centre offers treatments for an array of addictions: from drug to sex addiction, to gambling problems and eating disorders. Haven House also treats concurring mental illnesses associated with addiction.
Francesca Adair, Clinical Director at Haven House, explained in an interview how their support programs cater to the masculine experience, which allows their male clients to explore their emotions and revisit their natural human vulnerability. Clinicians at Haven House recognize their client's anger expression as a guise for pain, grief, and other complex emotions. Ms. Adair explains their emotional recognition and expression like a melting process.
The promotion of masculine closeness brings men to an unrealized joy found in each other.
"Addicts come into the centre screaming and belligerent, then go through detox, and three weeks later, they're curled up on the couch talking about the pain they experienced as a child. Men often cry for the first time because they've never had access to these feelings," she says.
Men may feel emotionally isolated and ashamed due to social pressures that prevent them from exploring their feelings. Ms. Adair promotes the "same boat phenomenon" which enables men to become close and open up to other men with shared experiences and feelings, which promotes masculine fellowship and intimacy.
Program Director, Melissa Smith, explains that intimacy is not necessarily a sexual concept, but rather a warm, familiar and human feeling as simple as spending time with male friends, talking together and expressing affection for each other. One client told her that he never thought it could feel so good to have that kind of connection with another person.
The promotion of masculine closeness brings men to an unrealized joy found in each other. With so many men suffering in silence, we should be proud of our progressive social views that encourage and promote men's closeness and acceptance of themselves and each other as comrades, marching together toward a recognition of their fragile humanity.
Follow HuffPost Canada Blogs on Facebook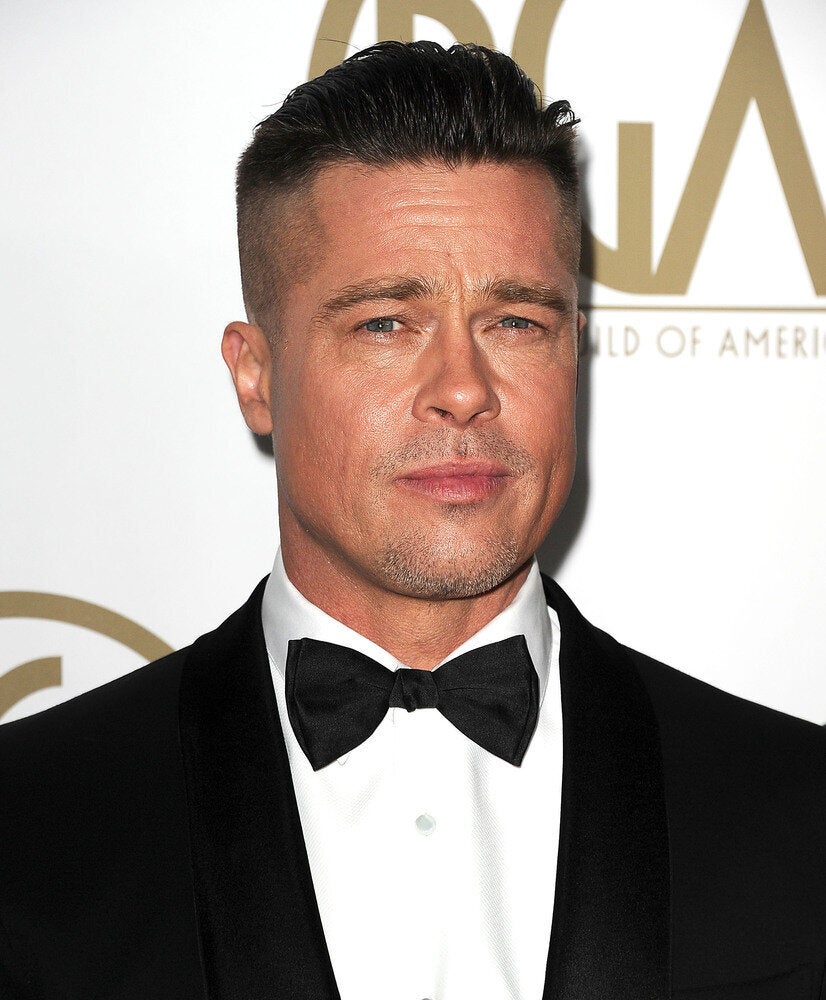 Stars Talk About Addiction