Dressing appropriately for your job can be painfully obvious, but not everyone gets it. Our appearance should be appropriate to where and who we're with, and it should also reflect the occasion. Why? Because people act in accordance to what they see and hear, and if the projected image contrasts with expectation, there will be confusion, possibly frustration, and maybe even hostility.
Sometimes, people get confused; maybe they're not conscious of how they come across, or they're bent on making a statement, whether it's appropriate or not. Case in point: I live in Toronto, and the vision of Rob Ford wearing an Argonauts football jersey to city council comes to mind. This was a wardrobe choice that symbolically thumbed its nose to everything in its path, and was certainly not appropriate for his job as mayor.
No matter what you do, it's imperative to dress appropriately. If you work at a position where you interact with people, particular attention should be paid to the suitability of your clothing. In Mayor Ford's case, a suit is very appropriate for his job; suits are respectable and expected in white collar business like his -- even better when they're neat and fit properly. When a suit is done right, it elevates a man's image and therefore the impression it makes on others -- think of it as a golden ticket.
Suits are wonderful on men, but not necessarily right for everyone. Take a school teacher, who would want to dress at the business casual level, where neatness is imperative but ties are optional. Real Man Style explains that male teachers should display an appearance of authority not only to students, but to fellow teachers and school administration.
"A professional educator should always dress beyond the default minimum of a dress shirt and slacks. Why? A well-dressed man commands more visual authority than one dressed down."
The author agrees that we unconsciously judge and others judge us based on looks, and "a well put-together man inspires a more optimistic evaluation than one dressing to minimum standards with minimum effort." The article recommends having a few sports jackets in a teacher's wardrobe which will always make a good impression.
But what about jobs that require a professional image but jackets are not appropriate? Due to the nature of bartending work, a jacket would be a ridiculous choice for a barkeep that requires comfortable clothing and freedom of movement.
Rob Doherty, head of Goldstar Bartending offers good advice to dress the part at work: "The only bartender dress code is the one that suits your particular bar, whether you're working at a resort, a classy restaurant, or a rock venue. And just as important -- make sure your clothes are always clean. Even if the venue won't tell you, patrons will notice."
Following the style that is expected at each individual work environment is priceless. Silly bartenders wearing pleated tuxedo shirts to work in rock bars, grade school teachers in jeans and Slayer t-shirts, or civil servants wearing sports gear to work mixes clothing metaphors that confuse us, is unprofessional, and I wouldn't think very practical.
Best advice? When choosing the day's outfit, use your head and be rational about it; don't let your insecurity or the chip on your shoulder make the day's dressing decisions -- it could cost you performance evaluations, tips, or votes!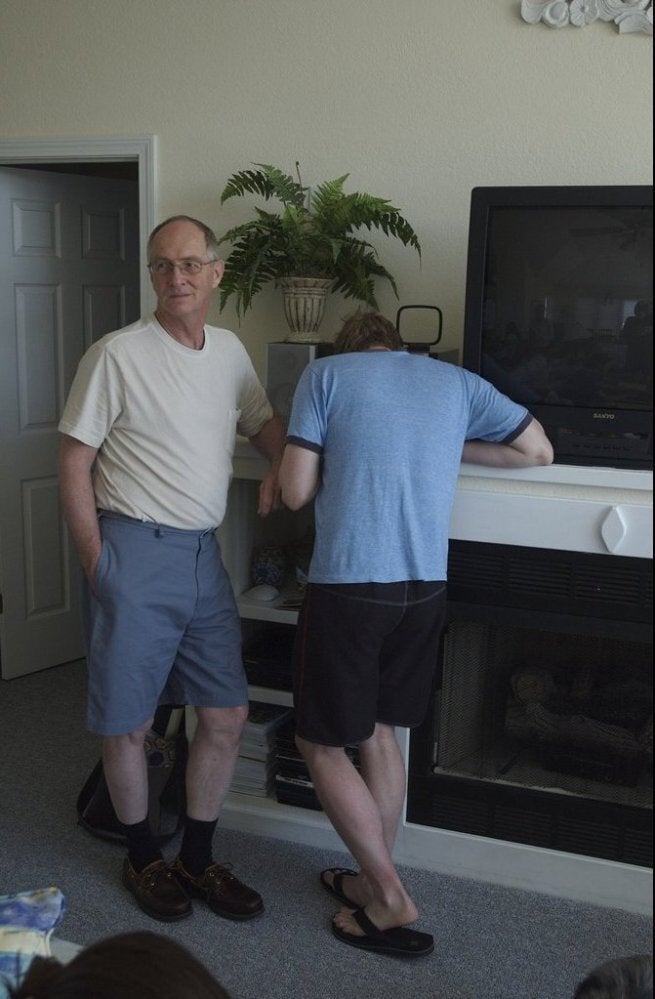 10 Clothing Items Co-Workers Find Offensive