If you log on to forum pages of any major gym chain, it's a safe bet that you'll notice a collection of posts from unhappy clients that talk about their bad experiences in the gym. Now, it's understandable that with large fitness chains, it's expected that 100 per cent of the clients will not be satisfied. But the umbrella of the commercial gym often gives personal trainers a bad rap too. And let's be real -- it probably doesn't help any generalizations or stereotypes being a largely younger demographic, who also get to wear track suits to their "playground" for an office.
Let's Get One Thing Out of the Way
The trainers who actually deserve a bad rap are the ones who aren't just poor quality trainers -- they're also poor quality adults. I'm talking about the ones who consistently show up late to then deliver a lackluster service to a paying client.
Unfortunately, a commercial gym is universally known as an entry -level personal training position (and hopefully a stepping stone) for newbies across the board. That way, any average Joe who passes a weekend certification is fair game to apply and get hired at a given location of your classic box chain gym. Everyone needs to start somewhere, but it's true -- some of these guys can give the cream of the crop a bad name, if a prospective client doesn't look a little more closely.
I'll say this right out of the gate: There is seriousness in fitness training and strength and conditioning.
Sorry, but most people who walk into a gym don't know the first thing about proper exercise principles, even if they think they do. Often, the better the trainer looks physically (meaning, having appreciable amounts of lean muscle, low body fat, and so on) resonates the most with a client who's in the dark and in the selection process to put their trust and investment into a new trainer. And yes, that immediately qualifies the 19 or 20 year old personal trainer with a lack of formal education in subjects like Kinesiology, Human Kinetics, Biomechanics, Anatomy or Physiology, since they've got abs and guns.
The sad truth is, a growing number of trainers clambering through local gyms received full authentication to deal with human bodies in a shorter time period than it takes most of you reading this to earn two paycheques. I know. It blows my mind too.
As defamatory as it is to the industry, this still continues and it causes for misconceptions that I've noticed in my dealings with clients who don't (and really shouldn't) know any differently. Unfortunately, these single-weekend, entry-level certifications don't get into much detail about properly training clients, and even have technical misinformation within their teachings in select circumstances.
Given the brief timeline, they definitely can't be expected to be overflowing with knowledge bombs. Being "okay" at what you do as a trainer while holding these kinds of certs as a background is contingent upon furthering your studies. University or college education is a great choice to do this, but it's not the be all and end all either. The truth is, it really depends on how much independent research, study, and field work a young trainer does in order to gain appreciable levels of practical knowledge.
In the average gym chain, the money a hired fitness trainer makes when compared to the amount the client pays for the service is hugely stilted in favour of the gym, which can demotivate a young trainer to pull greenbacks out of his pocket to improve his knowledge by way of specialty courses, seminars, conferences, or internships.
And I speak from experience. Having been a trainer at the same box gym for the first four years of my career, I worked my way up to being one of the three highest paid at my location -- and I was only taking home a meagre 36 per cent of the total fees. The scant income forced a guy like me to work significantly more hours to bring home a decent paycheque, and as a result of the higher volume, the quality of my sessions suffered. In this biz, that's just the way it goes (just look at businesses like Lululemon and UnderArmour once they started getting very popular in the early 2000's), and also explains why most commercial gym chains have faster turnover than your neighborhood McDonald's.
On top of this, the business itself had monthly targets and sales quotas that management could tend to be quite unforgiving towards. When numbers needed to be met, from my experience commercial gyms often did what it took to reach them -- even if that meant cutting a few corners and bending a few rules. Have pity for the poor guys at box gyms, because every month, the pressure's on!
If you live in a big city, the chances are there are many great personal trainers who understand the science of the human body and how to safely coach it for strength and conditioning. In many cases, the commercial gym can pervert the dreams of a young hopeful, with its relentless corporate push. For those of you who have gotten great results with your personal trainers at a gym chain, congratulations for finding a good one! There are more out there, and if you belong to one of these gyms, it might mean you've just got to look a smidge harder.
Good trainers are a dying breed.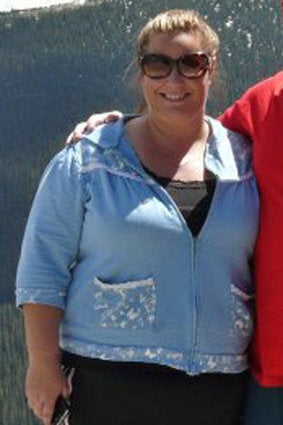 Weight Loss Success Stories