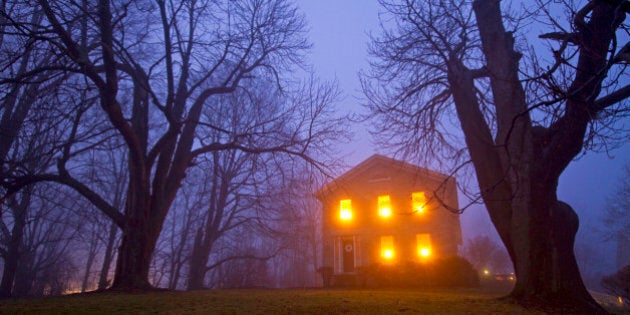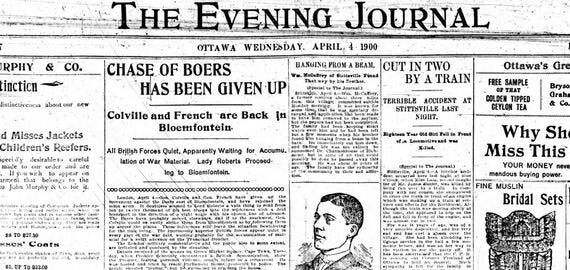 This Halloween I've been looking at some of the creepiest ghost stories in Canada's communities and since we have recently moved house, I was inspired to investigate my own neighbourhood of Stittsville, Ontario. There are a few historic buildings still standing and I wondered about the people who had lived there and if there were any "ghost stories" that I could uncover.
The Butler family lived in one of the houses on the corner of Main Street and operated it as a hotel in the late 1800s. In the Ottawa Journal newspaper on Ancestry I found a gruesome article detailing how, on April 4, 1900, Lara Butler was leaving a local religious service with her cousin when they crossed the train tracks in front of a slow-moving train. Lara tripped and fell and before she could get up or anyone could help her, she was tragically run over. The 18-year-old girl was a vibrant part of her community and her violent death cast a shadow of sadness over the entire village.
Whilst there are no reports of Lara's spirit haunting any of the houses in my neighbourhood, many cities and towns across the country have stories of their own hauntings. So at this spooky time of year I thought I'd take a look at the stories of the people behind some of Canada's most famous ghost stories:
• Lillian Massey - daughter of Hart Massey, Lillian is one of Toronto's most famous ghosts. She is said to haunt the family's former home, now the site of a Keg restaurant. Lillian died in 1915 and it is widely believed that her presence is felt in the second floor bathroom of the house. While still alive, Lillian can be found listed in the 1901 Census of Canada, living with her husband, mother and four servants in Toronto.
• Corliss Walker - this Winnipeg theatre-owner built the Walker's Theatre, which is said to be haunted by two of its own stage actors, Laurence Irvin and Mabel Hackney, who both drowned in 1914. The ghosts of the two actors are occasionally heard performing on the empty stage. Walker can be found in the 1906 Census of Canada, living with his wife and daughter in Winnipeg. Laurence and Mabel can both be found in a theatre review in the Manitoba Morning Free Press, April, 1914.
• Esther Cox - the victim of several hauntings, this young Nova Scotia woman would seek the help of a psychic investigator before allegedly starting a fire, which she blamed on her ghostly attackers. Esther can be found in the 1871 Census of Canada, living with her husband and two children.
• Peter Anthony Prince - this wealthy Calgary entrepreneur built what is now known as The Prince House, in 1894. Married four times, three of Prince's wives died before him and are now suspected to be haunting the home, which is located in Calgary's Heritage Park. Prince can be found in the 1891 Census of Canada, living in Calgary with his first wife, Margaret.
• George Dagg - this Quebec farmer began experiencing ghostly encounters after adopting a young Scottish orphan. Exasperated, Dagg sought the help of journalist Percy Woodcock, who would witness the hauntings. George Dagg is listed in the 1871 Census of Canada in his hometown of Clarendon, Quebec.
Discovering the ghosts in your own town or city couldn't be easier. Start with doing an online search to find out if any ghosts haunt your community, then plug their name and where they lived into a family history website like Ancestry and see what unfolds.
Once you begin your research, you never know what you can unearth about those who haunt the places so close to home. Maybe even in your own home.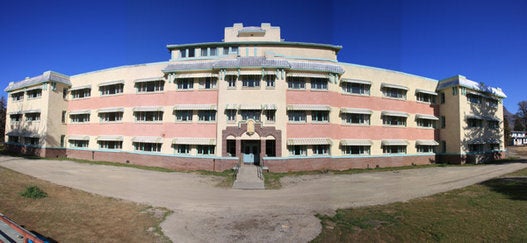 Top 10 Haunted Places In B.C.