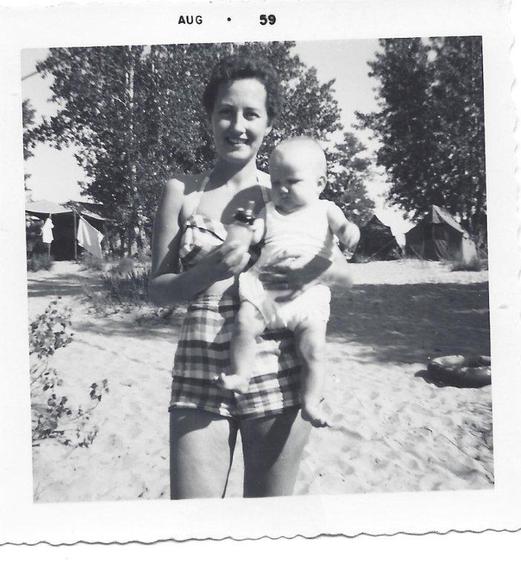 Mother's Day is just around the corner. I love Mother's Day because it's a time when we can honour the mothers in our family, both past and present.
This Mother's Day is especially meaningful as I recently became a grandmother for the third time and my own mother is turning 90 years old. It's wonderful that she is alive to enjoy her great grandchildren and so we can both pass on our stories, memories and advice to the new generation of mothers.
Supporting my daughter during her pregnancies has been a genuinely life-changing experience. I shared many of my stories as a mother and the stories of our female ancestors with my daughter, and these tales are now every bit as meaningful to her as she raises her own family.
In my research, I have discovered that many of the mothers in my family tree passed away at a very young age. Their deaths were the result of the common issues of their respective eras -- some through complications of childbirth and others from diseases like cholera and smallpox. Their lives were so different from ours today and I was saddened to discover that many of these women did not get the chance to experience the love between a grandmother and grandchild; something I have been lucky enough to experience threefold.
One of the grandmothers in my family tree died when she was just 35, leaving behind eight children. Following the death of their mother, the older children raised the younger ones and the youngest was sent away to live with another relative.
Mother's Day is a wonderful time of year to think about the women in our family tree. But searching for them can sometimes prove difficult. A common barrier is that people don't know the maiden names of their ancestors, especially when going back more than a couple of generations, making these women and their families before them challenging to uncover.
This is where historical records such as those on Ancestry.ca can really prove helpful, especially marriage records, that tell you not only when a couple was married but the maiden name of the woman and often the names of her parents as well. Clues like this help you take your family tree back another generation and introduce you to a whole new piece of your history.
Sharing what I have found with my daughter at this time in her life has brought us closer together. Learning about the numerous tragedies in my family's history has allowed both my daughter and me to develop a true appreciation for the time we have together, and the time I have with my grandchildren. Without those brave women, I wouldn't have the joy of experiencing the love I have for my growing family today.