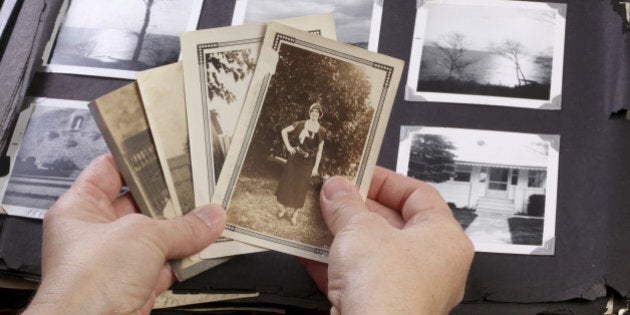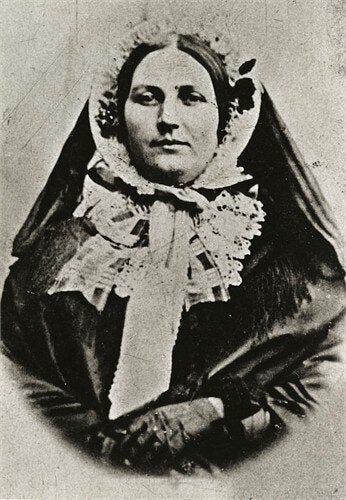 I have been a genealogist for more than half my life, using historical records to discover more about my family history. It is always an incredibly exciting, enriching and wonderful experience and brings me closer to understanding the journey that so many took in order for me to be here today. Just as meaningful as historical records, are the personal artifacts and heirlooms that are passed down from generation to generation.
People may have countless old treasures hidden away in their attics or basements with incredible stories behind them, just waiting to be discovered. In fact, I started researching my family history because of an old tin trunk that belonged to my grandmother, Florence Crofts.
Florence was born in 1862 in Derbyshire (a Midland county in England) the youngest of eight children. When she was six, her mother and brother became ill with typhus and tragically both passed away, which left Florence's father a single parent of seven young children, leading him to go and live with his in-laws.
In another terrible turn of events, Florence's grandmother passed away shortly after their arrival. Florence lived a very difficult life as she was essentially a servant to the rest of the family. Each new home she settled in, every time she moved, Florence tried to keep one piece of her old life with her. The old tin trunk was one of these mementos and it has survived to this day. The mere sight of the trunk served to remind my grandmother of where she came from, and the details of her life -sometimes sad, sometimes happy, always emotional.
Family heirlooms and photos are a great way to find out more about your ancestors. Speak to the older members of your family who can provide insight into these artifacts, or upload images to a family tree and allow all the members of your family or online family history communities to make connections for you. Family history sites such as Ancestry make it easy for you to add photos and share them with others who might be able to help you. You'd be surprised who you might be able to connect with over a photo of an old trinket or an unknown ancestor.
I feel so honored to have this heirloom passed down from my grandmother. Every time I walk past Florence's tin trunk I think about what her life must have been like and feel happy to have a piece of her with me forever.