Getty
After what felt like a long winter July is here, which means school is out and summer vacation is now in full swing. For kids, this means two months of blissful freedom; for parents, it means finding two months' worth of activities to do with their children.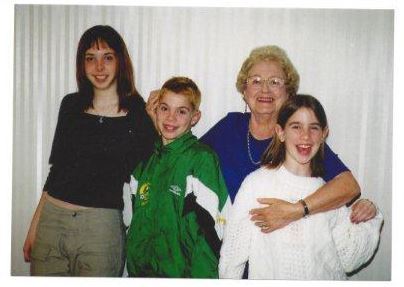 I know first-hand how demanding summer holidays can be on a family and have spent many hours making entertaining plans for my children. Downtime is important but as a mother of three I always wanted to make sure my little ones were keeping their minds sharp and continuing to learn while still enjoying their break.
For me, family history was always a great summer activity for the whole family, especially on rainy days or quiet evenings after a day of basking in the sun. Researching your family history and building your family tree is a way for kids to learn about where they come from. It also allows you to do something meaningful with your time and create memories that last a lifetime.
You can start by doing a bit of digging into your family history. Get together and jot down everything you know about your ancestors and figure out what you don't know. From there, you can reach out to other relatives to collect what they know and see if that fills in any gaps. Grandparents or aunts and uncles can help to shed light on things about your ancestors you might never have known. To make this summer activity more of an adventure, you can spend a couple of days visiting different relatives. You could plan a picnic with the grandparents, or a beach day with cousins, where you can have some fun in the sun while learning about your family. You could even ask your children to interview their relatives and take pictures.
Once you've gathered all of your information, plug it into an online family tree to organize what you have and bring your tree to life. Ancestry.ca makes all information about living individuals private and provides hints to more information in other trees and documents online based on what you've input. There's also a great app for iPhones and Androids to help make building your family tree easier while you're out of the house.
So, when you're finding a way to keep kids entertained this summer, a family history project is the perfect answer. After all, you never know what you'll find!
ALSO ON HUFFPOST: