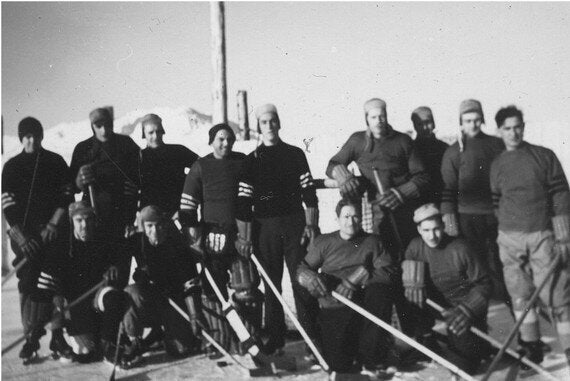 The Winter Olympics in Sochi is just around the corner, and like most Canadians I am looking forward to cheering on Canada's team members. While we have a lot of medal hopefuls, the reality is that I love all the Olympic sports, even those with no Canadians competing. So I have dilemma, who should I cheer for in those circumstances?
Many of us know where our immediate ancestors are from, but shockingly, 56 per cent of Canadians cannot trace their family history back more than 100 years, and 44 per cent don't even know when their ancestors first arrived in Canada. That means millions of Canadians could have ancestral links to all kinds of countries they don't even know about. The Olympics might be a good time to start investigating!
Like many Canadians, I come from a family that is relatively new to Canada, with my parents coming over from England in the 1950s. Of course, England isn't exactly a winter sport power. However, if I look back far enough into my past I can detect a Nordic link. My maiden name, Thurgood, can be traced back to the name Thorgot (God of Thor). But not everyone can simply look to their name for ancestral clues.
Beginning the search for your immigrant ancestors is an exciting adventure. It carries you across seas to faraway lands where you begin to learn about your family's journey, including how they traveled to Canada, when they arrived and sometimes even why they left their homeland in the first place.
If you've ever been curious about where your family originated, there are many records available online through public archives or sites like Ancestry.ca that can help.
Passenger lists should be your starting point; they list the names of every passenger travelling by ship to and from major North American and European ports, as well as where the family came from, when the ship left port, where and when the ship arrived at its destination and, sometimes, are accompanied by a photo of the exact ship your family traveled on.
Piecing together information like when the ship left and the location of the ship's departure can also paint a picture of why your ancestors may have chosen to leave their homeland. For example, if they left Ireland in 1846, there is a strong chance they were fleeing the potato famine. They can also include valuable information about the place of origin of their ancestors, which can lead to further discoveries by simply tracing the line through time.
Examining the port of arrival helps you determine the journey your ancestors took once they finally arrived. Many ships arrived in ports like Halifax, Quebec City, New York City or Vancouver, but your ancestors may have ultimately ended up much farther inland. Pairing the Passenger List information with records like Censuses, City Directories and Border Crossings can help you trace the story of their travels over land and whether they stayed at the port of arrival for any length of time or if they went straight to their final area of settlement.
We all have rich family histories with ancestors from around the world. I have heard countless examples of family history enthusiasts discovering family ties to countries they previously didn't know had played any role in their family journey. Learning where your family originated is one of the most gratifying aspects of building your family tree. It can connect you with new family members and even introduce you to new traditions. In the absence of a Canadian athlete, it can also help you to decide who to cheer for during the Olympics.