Father's Day is this Sunday, and it's about time you started planning what you're going to do for number one guy in your life! Going for brunch is all well and good, but to be honest, it's kind of boring. This Father's Day, do something special and fun with Dad -- something that you'll both remember for years to come.
Here are five local things to do that will really impress him: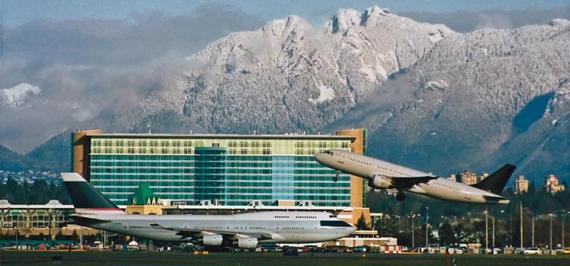 Go Behind The Scenes at YVR
Take Dad on a one-of-a-kind tour of the Vancouver International Airport, offered this Sunday by the Fairmont Vancouver Airport Hotel. Learn about airside operations, wildlife control, runway safety, and airfield equipment as you travel around the operating area of YVR's main terminal in a private 16-passenger van.
Once the tour is done, enjoy a spot of lunch at the award-winning Globe@YVR restaurant. Tuck into tasty menu items like a half-pound burger with applewood smoked cheddar cheese and tempura fried banana peppers; a pulled pork sandwich with sweet onions and a chili lime aioli; or a fish taco with fresh cod, lettuce, tomatoes, cilantro, red onions, and jalapeño aioli.
The 45-minute excursion is $30 for adults, $20 for children (16 years and under) and includes lunch. For reservations or more information, call 604-207-5200 or click here.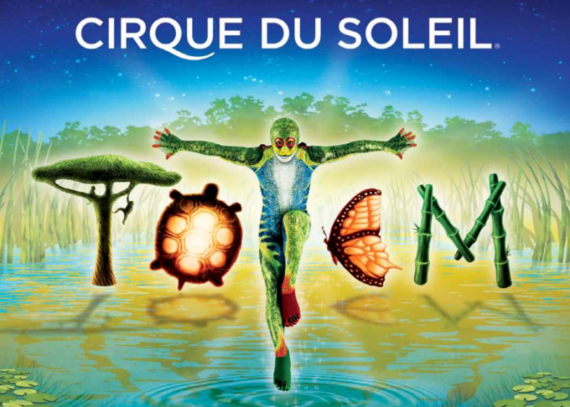 Visit The Circus
Cirque du Soleil recently set up their signature blue and yellow "grand chapiteau" at Concord Pacific Place for another summer run in Vancouver. This time, TOTEM is the show wowing fans, and would be a fun Father's Day outing. You'll be awe-inspired by a dramatic mix of circus arts and street entertainment, as you're taken on a fascinating journey into the evolution of mankind.
Tickets range from $50 to $145 for adults, and $40 to $135 for children (12 & under). For more information on TOTEM or to purchase tickets, click here.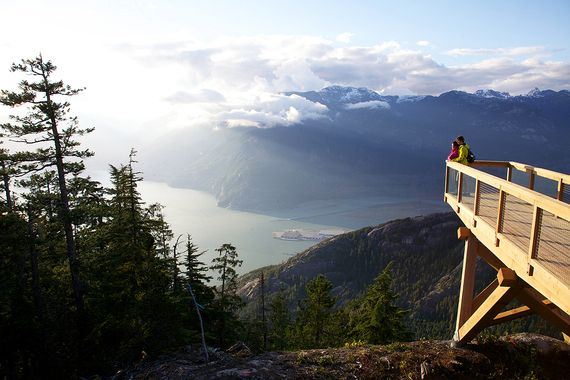 Find Adventure
On Sunday, hop in the car and take a drive along the Sea-to-Sky highway, up to the Squamish area, where you'll find the Sea to Sky Gondola. Outdoor-loving dads will be thrilled to experience this brand new attraction.
After a 10-minute gondola ride to almost 885 meters above sea level, enjoy sweeping views of the Howe Sound fjord, luscious coastal forest, and surrounding mountains. Then explore the summit, stopping at the different viewing points along the trails. Don't forget to scare yourself silly on the 100-metre-long Sky Pilot Suspension Bridge.
The cost for a day pass is $34.95 for adults, $32.95 for seniors, $22.95 for youths 13-18, $13.95 for children 6-12, and children under 6 years old are free. For more information, visit www.seatoskygondola.com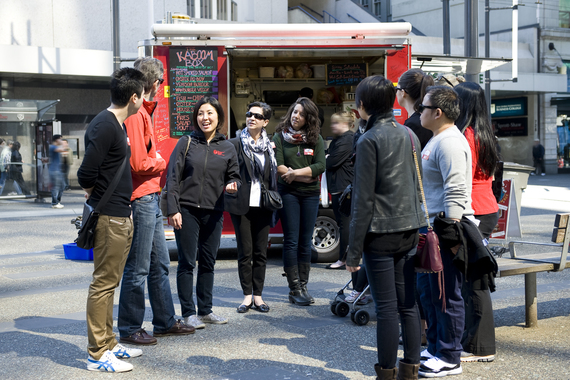 Experience Street Food
If Dad is a bit of a foodie, he will definitely enjoy you taking him on the World's Best Food Truck Tour -- a two-hour culinary extravaganza.
As your tour guide navigates you through the streets of downtown Vancouver, you'll stop at five amazing food trucks, including the legendary Japadog, uber-popular Mom's Grilled Cheese, and amazing TacoFino. While sampling on their mouth-watering cuisine, you'll learn about the history of the city's food truck landscape and fab stories about the curbside kitchens owners.
Tickets are $49 for adults, $39 for children. For reservations or more information, visit Vancouver Foodie Tours.

Bet On The Horses
This Sunday, take Dad to the Hastings Racecourse to enjoy the excitement of live thoroughbred racing. Don't worry if you're really not into gambling: relax in the sunshine; grab a delicious deep-fried bite to eat; and soak up the electric atmosphere. Oh, and of course, watch the stunning horses zoom around the track. As there isn't an admission fee, you might be able to get Dad a nice gift, too.
For more information on the Hastings Racecourse, click here.
Happy Father's Day!
Images courtesy of Fairmont Hotels & Resorts, Cirque du Soleil, Sea to Sky Gondola, Vancouver Foodie Tours and the Hastings Racecourse.
ALSO ON HUFFPOST: