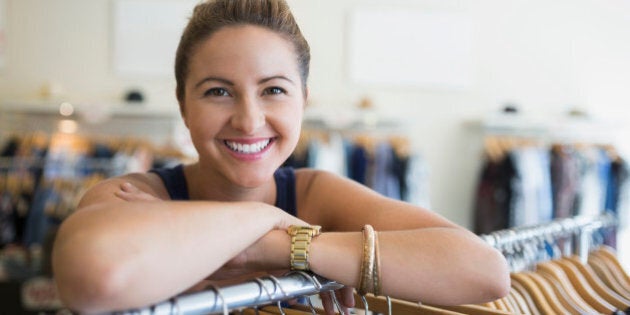 Let's face it. It's not easy to be a small business taking on established competitors, especially during the holidays. Billions of Canadian dollars are up for grabs, but businesses of all size are vying for them. And, with many risk-averse customers sticking with well-known brands and tried-and-true solutions, SMBs in the retail space need to work hard to cut through the noise and reassure nervous consumers.
But how? We call it the "blowfish effect," making your small business look bigger than it really is. With the right strategy, small retailers can effectively take on bigger competitors this holidays season. Here's how to turn the holidays into a reason to celebrate:
American Express's "Shop Small" campaign showed that the support for shopping at small Canadian retailers is there -- 81 per cent of Canadians feel they owe it to their community to support the independent small businesses on their local main street. Canadians also cite supporting local entrepreneurs (73 per cent) and keeping funds in the local community (70 per cent) as top reasons they shop small.
You don't need hundreds of thousands of dollars to establish a powerful brand. A great way to do this is to localize your product, appeal to a sense of community and establish word of mouth buzz to engage your core audience. Peace Collective did a fantastic job of not only building a strong brand through their "Canadian Built" clothing line, but also a strong bond with consumers. A strong local connection can make your business appear a lot more established than it actually may be.
SMBs live and die through each customer interaction and need positive word of mouth to help grow their businesses. Consequently, they need to address all feedback, both good and bad, in a timely manner in order to look like a serious player on the Canadian retail landscape.
You don't have to be a big retailer with a large support team to ensure that every inquiry and grievance is quickly acknowledged and addressed. A service like Desk.com offers turnkey tools that help service teams monitor and respond on social media, so you can be sure that complaints and questions are addressed before they snowball into bigger issues.
3) Step up your online customer support:
A recent Deloitte and Retail Council of Canada study found that technology is having an overwhelming impact on the retail industry, with the customer at the heart of this fundamental transformation. Today's customer is purchasing (and researching) online, but can your customers interact with your brand through your website? What kind of support can they receive there?
If you invest in a comprehensive online support centre that reinforces your individual brand, you can help customers 24/7, even if your small support center is closed. And, with the right content, consumers have no way of knowing that you have one writer posting solutions, not a team of 20.
In today's hyperconnected world, it isn't hard for an angry customer to find an audience -- so it's an absolute must for your company to be monitoring all social conversations about your brand. Social is also a great place for you to be a "blowfish," where a support team of five can look like a team of 5,000.
Look at Herschel Supply Company, a small Canadian company that produces top quality bags and accessories. Herschel has just five full-time agents who regularly engage with customers via Facebook, and their page doesn't look a whole lot different from older, well-established brands.
The solutions to appear bigger than you are in order to take on Canada's retails giants aren't complicated or expensive. With a proper plan and execution this holiday season, you'll graduate from "blowfish" and enter next year as an SMB retail whale.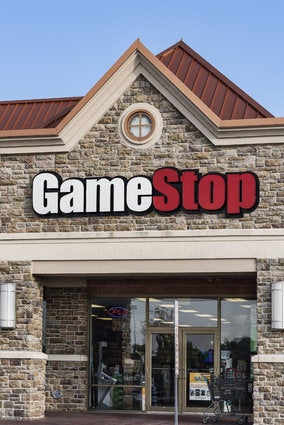 Retailers Hiring the Most Employees for the Holidays