Sexual harassment in the workplace is latent, pervasive and transcends industry. While many women have known (and suffered) this fact for decades, it has recently come to light via powerful social media movements (notably, #metoo and #TimesUp) that have been unrelenting in the call for action.
Exposure and public discourse have been important first steps in confronting this issue, but equipping and empowering people to act in the face of harassment is the only way in which we can begin to truly make our workplaces safer.
And the time is certainly ripe for action. Employers and organizations are undoubtedly feeling the pressure of having their response to allegations of sexual misconduct intensely scrutinized. Turning a blind eye is no longer acceptable. Companies that overlook and dismiss harassing behavior as an immutable component of workplace culture are chided as archaic and being a part of the problem.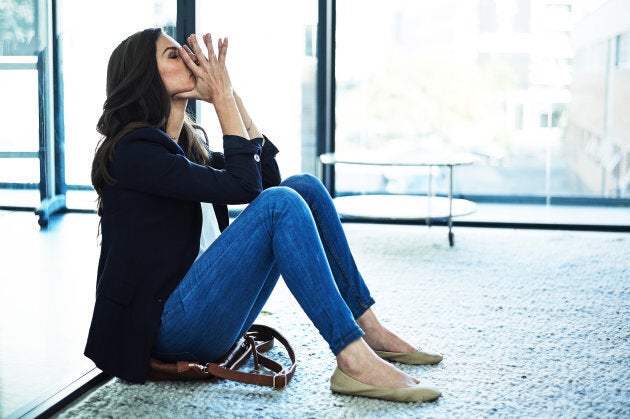 As a result, employers have started to take steps to neutralize the subject of a harassment complaint immediately after one is made, often by immediately convening an investigation and asking the accused person to step down, take a leave or even resign, pending its conclusion.
Recent examples include the University of British Columbia, who confirmed that Dr. Stephen Porter, a forensic psychologist and professor, has agreed to step aside from his teaching duties with UBC after his practice was placed under supervision with "with a particular focus" on sexual harassment and boundary issues, or Albert Schultz, the co-founder of Soulpepper Theatre Company, who resigned amid allegations that he was a "serial sexual predator".
A string of new judges who were recently named to British Columbia's Supreme and Provincial Courts — many of whom are women, with diverse backgrounds and unique career trajectories — is inspiring optimism for a substantive change in how complaints of harassment are dealt with in our courthouses. With greater diversity and representation behind the bench, there is the hope that female complainants will see themselves reflected in the judiciary and will feel more comfortable and confident in calling their harassers to public account.
That is, the stage appears to have largely been set. People are listening, having becoming increasingly aware of the magnitude and scope of the issue, and are prepared to act. And everyone — regardless of gender, industry or position — can act to address and eliminate sexual harassment in the workplace.
In BC, every employer is legally obligated to have a policy statement on harassment, as well as a procedure for reporting or dealing with incidents and complaints. If your employer does not have one, bring this obligation to their attention. An employee who requests that an employer comply with its legal obligations cannot be penalized for so doing, but in the event that this sounds too intimidating, simply distribute the Employer Fact Sheet authored by WorkSafeBC.
Start papering your file and keeping a written log of the harassing events as they transpire.
An employer also has the obligation to inform its employees about its policy statement, as well as the procedures in place to report harassment in the workplace. The policy statement should include a comprehensive definition of harassment and the procedures must outline the steps that an employee can take to make and escalate complaints of harassment. This information should be clearly disseminated, and those employees who are in supervisory or managerial positions should be specifically trained on those protocols.
Those employees who experience harassment in the workplace — which, for the sake of clarity, is any unwanted conduct or comment that a reasonable person would find objectionable or offensive — should follow the procedures in place for making complaints and hold their employer to account in following through with an investigation and remedy.
If there are no policies in place, or it is impractical, for whatever reason, to follow them, then make a complaint to your supervisor, your Human Resources Department, or even the owner of the company. If making a complaint is infeasible, then at the very least, start papering your file and keeping a written log of the harassing events as they transpire. Do so by way of an email to yourself so that your note has a date and time stamp, which will create evidence that is contemporaneous with the event.
At any point you feel it would be necessary or helpful, call in reinforcements. There are people in place that can embolden you, strengthen you and help you to navigate your way through what can be a very difficult and clouded situation.
Specifically, seek legal advice. Employment and human rights lawyers are uniquely trained and have experience in issues surrounding workplace harassment. We can ensure that you are taking the appropriate steps to protect yourself, that your employer is satisfying its full legal obligations to you and that you are working in an environment conducive only to productivity and success.
Follow HuffPost Canada Blogs on Facebook