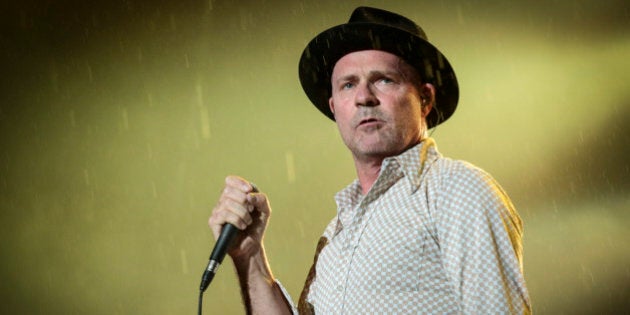 "We're in good hands, folks, real good hands," he said. "He cares about the people way up North, that we were trained our entire lives to ignore, trained our entire lives to hear not a word of what's going on up there.
And what's going on up there ain't good. It's maybe worse than it's ever been ... (but) we're going to get it fixed and we got the guy to do it, to start, to help.''
I admire Gord Downie bringing up such an issue while on his last tour and dealing with terminal cancer. It speaks to his character of putting others before himself.
His comments continued, saying that "Prime Minister Trudeau's got me, his work with First Nations. He's got everybody. He's going to take us where we need to go."
"It's going to take us 100 years to figure out what the hell went on up there, but it isn't cool and everybody knows that. It's really, really bad, but we're going to figure it out, you're going to figure it out."
I believe that Downie believes it when he said Prime Minister Trudeau cares and you sure can't say that for every politician.
Trudeau's Liberal government has pledged to improve the quality of education and health care for Canada's indigenous people, as well as implement recommendations from the Truth and Reconciliation Commission to address the shameful legacy of residential schools.
But we've heard politician after politician say things will get done because it spurs emotions in people and it helps around voting time. The political track record specifically for First Nations issues is a glaring example of either no action or actions such as funding ridiculous programs that only pay consultants and never reach or benefit the people at the ground level.
I believe that Downie believes it when he said Prime Minister Trudeau cares and you sure can't say that for every politician. And as our prime minister, we should expect to be able to look to him for leadership. But the challenge in accomplishing anything for First Nations goes beyond the attention of one prime minister.
The problems are much bigger than Mr. Trudeau and include deep-pocketed foreign and domestic corporations who want pipelines, mines, forestry, minerals, resources, etc. Without strong government vision, leadership and integrity, this environment enables corruption, mismanagement and a fine payday for third parties and consultants.
Then look at the environment for First Nation children, youth and families:
A sick population, in many ways as a result from the effects of residential schools and years of abuses
Lack of access to basic services and education
Poisoned, polluted lands left over after companies have taken their profit
Children and youth who view suicide as either the only way out of their pain or the only way to bring attention and help
Indigenous women and girls victimized, murdered and trafficked at higher rates than non Indigenous females
Over representation for so many things including incarceration, foster care, lessened life expectancy etc.
Recipients rather than partners of government policies, programs and political notions of what is best
So, I have the utmost respect for Mr. Downie. If his call out brings added voices and commitment to improve First Nation issues, so much the better. But my other take away from his words is to note he used "we." Trudeau is one person, not without influence, but he is not the only one who needs to be held accountable for acknowledging and fixing problems.
Follow HuffPost Canada Blogs on Facebook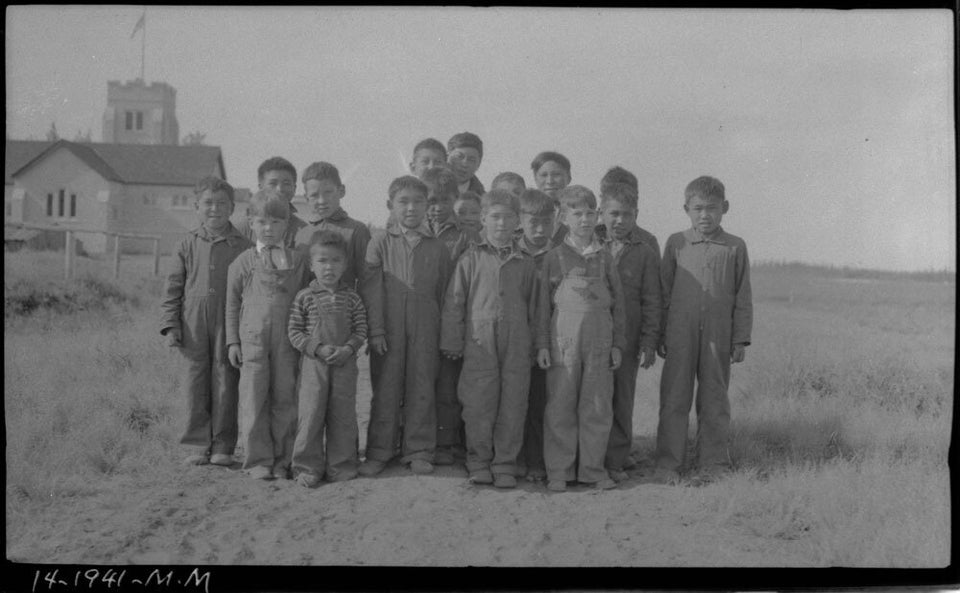 Residential Schools: A Photo History