It is certainly a step in the right direction and an appropriate, rational foundational pillar from which to build.
Campaign 2000, a national organization whose mandate is to end child poverty in Canada, is asking the federal government to tabulate how much it costs to raise a child in this country and to then use that number to help guide policy-making and address the growing chasm between the rich and poor -- especially among Canadians in that demographic who have children.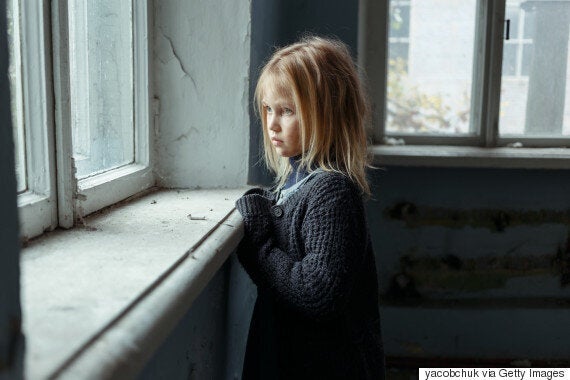 Undoubtedly, coming up with a fair and equitable number of how much it costs to raise a child that represents an average -- given divergent household incomes, etc. -- will present a challenge, but it makes sense in my opinion and it should serve as a starting point.
As a mother and an entrepreneur who has worked for more than 15 years in the parenting space -- especially during times when "parenting" was not considered as relevant or headline-grabbing a topic as it increasingly appears to be -- I can tell you from experience, observation, feedback received, books and from other parents that there is so much more Canada can and should be doing as a country to support its most valuable resource -- new, home-grown Canadians (babies) and their families.
Here are some ideas, including those that may be construed as way out-of-the box:
1. Recognize stay-at-home parents as a salaried career
Parents who consciously choose to raise their children themselves should be lauded, applauded and supported. They currently are anything but in this country. Some would argue that these parents are effectively penalized for making this important life, career and family choice. Why not treat stay-at-home parenting as a career? It may not be for everyone, but it certainly provides an excellent option to actually be actively involved in how your child is raised without having to constantly consider finances.
2. Make pre-natal classes mandatory across Canada.
Still confounding to me that the most important job anyone will ever undertake in their life is often something many enter into completely blind. Not only are pre-natal classes not mandatory in Canada, they are also not readily available in various communities, the information not streamlined and the resources used largely out-of-date.
All of the above, by the way, is the reason I became an entrepreneur in 1997 -- when my first son was six months old. The idea came to be during pre-natal classes in 1997 -- creating DVDs about how to care for a baby from birth to six months (Bringing Baby Home DVD) and then later -- pre-obesity debate, a second DVD on optimal nutrition for babies and toddlers (Yummy In My Tummy DVD) -- resulted from being aghast at how poor the quality of resources available for new parents in Canada was. Both award-winning DVDs, created in English and French, feature advice from leading Canadian medical and healthcare experts.
3. Research current best-practices in child-rearing and related government policy and adopt them.
Why re-invent the wheel? Let's look in particular at the Scandinavian countries, whhich seem to have got it logically figured out when it comes to raising children. Let us then compare apples to apples and see what can be tried here that has proven successful elsewhere -- instead of throwing money into countless studies and other investigations that rarely, if ever, bear fruit or get executed.
4. Standardize parenting information available for couples considering starting a family.
The math equation (cost of raising a child) is one thing. But let's move the dial forward even further, by targeting couples who are toying with the idea of potentially becoming parents and give them a sense of the reality of what it means to be a parent via standardized resources from trusted sources. Bottom line, parenting is hard work. It is a life-long commitment. You better be ready for it. Go in with both eyes wide open. It is also the most rewarding and phenomenal gift anyone could every be given.
5. Strengthen parenting resources within communities to support child-rearing.
It takes a village to raise a child. That truth continues to hold true. The challenge in 2017 is that the village is distinctly different. We need to do a better job of supporting parents within communities -- face-to-face contact, human interaction and not just social media to truly help them raise their kids. Even entering my 20th year of being a mom, I learn things every single day about parenting that is useful somehow and in some way. With people living further from their families, and a host of other reasons, strengthening communities should be at the heart of supporting parents in their job.
The "working poor" we often hear about include many mothers and fathers, struggling to make ends meet, each and every day. Then there's the dire lack of affordable daycare and the outright shortage in many communities of actual daycare spaces -- both of which further exacerbate this issue.
Child poverty should make us all ashamed. Every single day that it continues to be a stark reality in this country should make each of us stop, think and be moved to action.
Supported parents will more than likely raise supported children. There are no guarantees, of course, but it's high time we changed our approach from the status quo -- which, at best, is unacceptable.
Do we really have to wonder why the number of babies being born in Canada is going down?
Follow HuffPost Canada Blogs on Facebook