On Ontario's West Coast, the southeastern shore of Lake Huron that's directly across from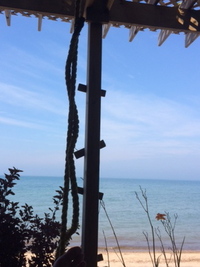 Michigan, summery weather can hold out well into September -- and the water is the warmest it's been all year.
Beach culture hangs on for weeks after Labour Day on the Huron County shoreline that stretches from Grand Bend up to Goderich. This is big water.
Grand Bend is a generic beach town. Goderich is small town Canadiana with a salt mine, a beach and a boardwalk. Right in the middle there's Bayfield, an historic gem of a village with a charmingly restored Main Street, a marina that's a sailing mecca, and three beautiful beaches. It's under three hours from Toronto or Detroit and an hour or so from London or Stratford.
Here's a quick guide to help you get on the beach this month in Bayfield:
When to go
Now.
Where to stay
Perhaps the ultimate Ontario beach escape, Brentwood on the Beach is as close as it gets to a Caribbean beach experience in Canada, and it's only 15 minutes south of Bayfield. This ranch style bed-and-breakfast sits above a sandy beach tricked out with grownup toys: hammocks, a double bed on a swinging platform, a table for twelve, a fire pit, etc.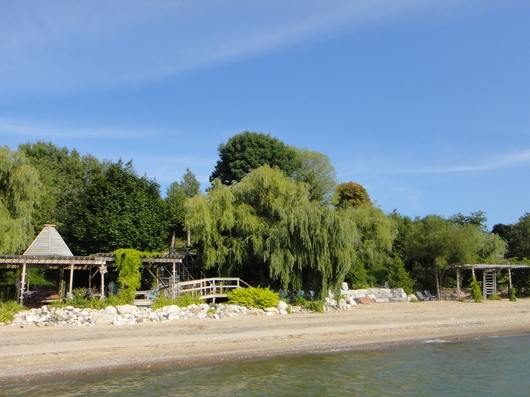 Best of all, there's shade (a real bonus on a west-facing beach) underneath a couple of outsized palapas, nicely weathered in a kind of north-woods-meets-the-islands style. Easy to feel like you're the only people there, more or less.
Hosts Joan and Peter Karstens have created their own Shangri-La in Brentwood's back yard, with lush greenery, a waterfall, an outdoor kitchen, a hand-forged pergola by local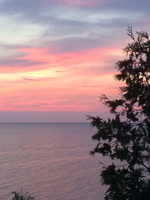 blacksmith James Wallace, and seating and lounging spots placed for peak enjoyment of the famous Lake Huron sunsets.
Inside, they've thought of pretty well everything too: a screened-in porch, indoor saltwater pool and sauna, three living rooms, a meeting room, guest kitchen and a breakfast room with a view.
Breakfasts are like a convivial house party, where the Karstens chat amiably over dishes like eggs Benny, fresh fruit and baked-right-there breads and muffins.If there's anything you'd like to know, ask Joan. She knows and loves Huron County and is a great source of local facts and lore.
What else to do
Explore Bayfield on foot or by bike. Do a heritage walking tour on your own or call (519) 440-6206 a few days in advance for a guided tour with Ralph Laviolette, Bayfield Historical Society archivist and board member. Drop into Outside Projects to rent a bike from owner and mayoral candidate Tyler Hessler.
Shop the many clothing and jewellery boutiques, gift shops, galleries and good bookstore lined up and down Main Street. You won't get lost.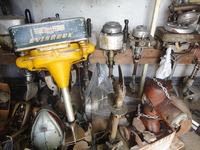 Browse the incredible collection of old motors, crockery, marine and architectural salvage compiled as a life's work by Phil Gemeinhardt at North Bayfield Antiques and Collectibles. Just north of town on Highway 21, this trove is housed in a group of cottages that Phil has collected and trucked to the site. He and his wife also produce maple syrup from their own bush. This is full awesomeness if you're a country antiques buff, a fan of the Canadian or American Pickers TV series, or just plain curious.
You can catch some original Canadian theatre at the Blyth Festival if you go early enough in September; if not, put it on your calendar for next year, because it's a total wow. (Who knew?) While you're there, have a pre-theatre dinner at owner/chef Peter Gusso's Part II Bistro across the street.
Eating and drinking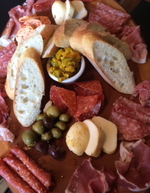 Housed in Bayfield's first commercial building, a former general store from the 1850s, the Black Dog Pub & Bistro is "all about true taste and big flavour." They forgot to mention fun.
Seasonal dishes with local ingredients, an award-winning wine list, an impressive selection of single-malt and Irish whiskies, and beer galore -- 20 different kinds of draught on tap plus the bottled stuff -- no surprise that it's the most popular spot in town.
Owned by Peter and chef Kathleen MacIntosh, a former Toronto food editor and cookbook author, the Black Dog is a lively gastropub and a great choice for lunch, dinner or specialty groceries and baked goods at the Pantry next door.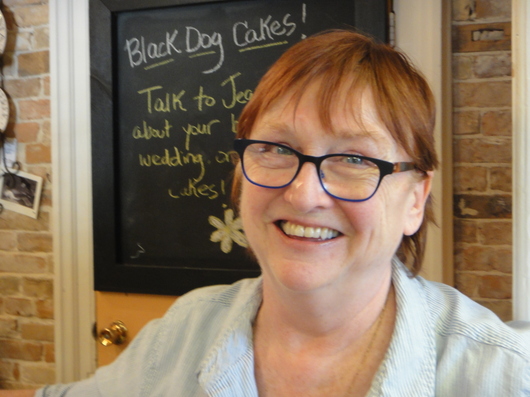 Bayfield has a good choice of restaurants, including The Little Inn of Bayfield, a heritage stagecoach stop from the 1830s and the longest-running inn in Ontario. The Little Inn features a somewhat more sedate culinary experience, serving breakfast, lunch and dinner in a quiet atmosphere redolent of the past.
More info