Sometimes you visit a place and have to totally readjust your idea of what it's all about.
Take Stratford, Ontario. This pretty little city in Southwestern Ontario, home to North America's largest classical repertory theatre, was once a major rail hub housing the Grand Trunk machine shops. When the railroad pulled out, the Stratford Festival moved in. In July 1953, Alec Guinness played in Shakespeare's Richard III inside a giant performance tent, and a trip to Stratford has been a rite of summer for tourists ever since.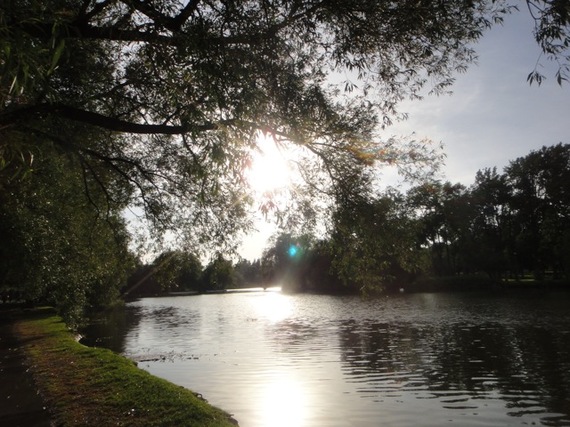 On the banks of the Avon River
As a day trip, it's a no-brainer -- an easy two-hour drive from Toronto and less than four hours from Detroit. You can catch a Festival bus from either city or ride a VIA train from Toronto or Windsor. But last month, when I changed up my annual summertime day trip, my old take on this town got an overdue upgrade.
Stratford, I thought: beautiful, smart and well-behaved? Yes. Radical? Not so much. Then I stayed for a few days, unpacked some new ideas, and found out that Stratford is about more than great theatre and little Justin Bieber's home town.
Even the swans eat organic
Stratford sits in Perth County, one of the most richly productive agricultural regions of Ontario. It has a well-established cuisine, fuelled by the talents at the Stratford Chefs School, and is developing a reputation as a hot culinary destination. No surprises there. It's the collective food awareness, the communal spirit, the depth and breadth of the culinary and environmental consciousness here, that turned out to be the eye-opener for me.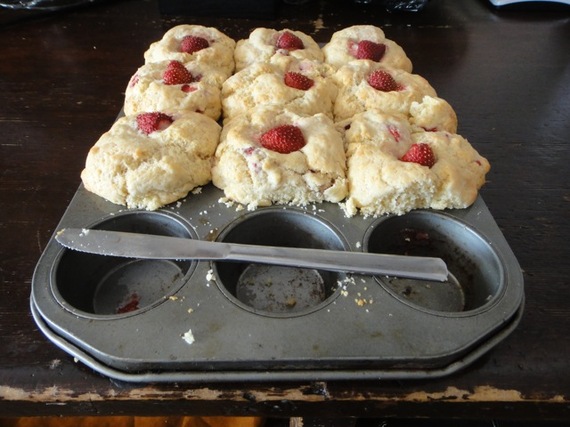 Organic muffins with fresh strawberries at Monforte
At the forefront is Ruth Klahsen, the affable and erudite local chef turned cheesemaker extraordinaire. She is the daughter of a Mennonite doctor and has close connections with local farmers who care for the livestock and land that provide her ingredients. Uncommonly generous with her time and always willing to share her knowledge, she is a driving force in the sustainable farming and food community (but then, Ruth would be a force of nature just about anywhere).
In the vanguard of artisanal cheesemaking in Ontario, she has generated serious buzz for Stratford, winning awards not just for her out-of-this-world cheeses (sheep, cow, goat and water buffalo, all from antibiotic-free, hay and grass fed animals) but for the customer-shared financing model she used to build Monforte Dairy, her small-production, sustainable cheese factory on the edge of town. Monforte on Wellington, the restaurant she envisioned as an unpretentious osteria, serves inspired small plate meals and breakfast dishes, and ended up being my favourite place in town.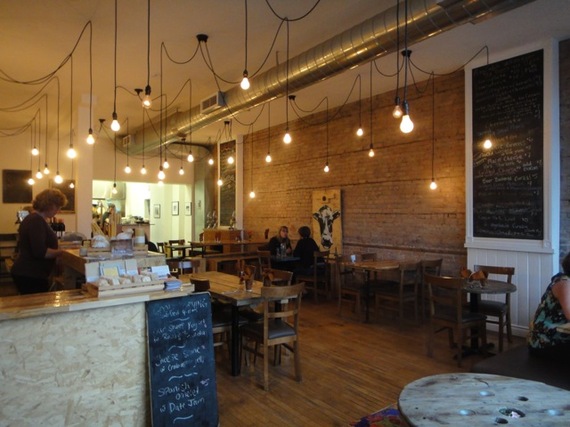 Monforte on Wellington
From the high end, like Rundles, with stellar chef Neil Baxter, through the mid range, like Pazzo Taverna, where chef Yva Santini was named "best under 30 to watch," to fun-on-the-run places like Boomers Gourmet Fries and Canadian Grub, Stratford treats food with the respect it deserves and, in the best moments, a quick dash of wit (some places take it so seriously that eating there is a mock-religious experience, but that's another story).
"Even coffee is a culinary experience in Stratford," says Anne Campion, who owns Revel Caffe. Anne is the daughter of a Mennonite farmer and another proponent of the community-oriented food movement: "The communal table extends to our philosophy and financing as well," she says. She is a selective sourcer of anything not locally available, serving fair trade, hand-processed coffee from a Nicaraguan farmer and exquisite teas from local tea sommelier Karen Hartwick.
Sleeping around
Stratford knows how to treat its tourists, too. It has hotels, motels, apartment rentals and, as befits a heritage town, B&Bs galore. Brand new this year is The Bruce, a posh hotel in the country house style. Think airy rooms, private patios, Frette linens and Molton Brown toiletries. It's a short walk through the park to the Festival Theatre and just blocks away from the Costume and Props Warehouse (open mornings only; book in advance).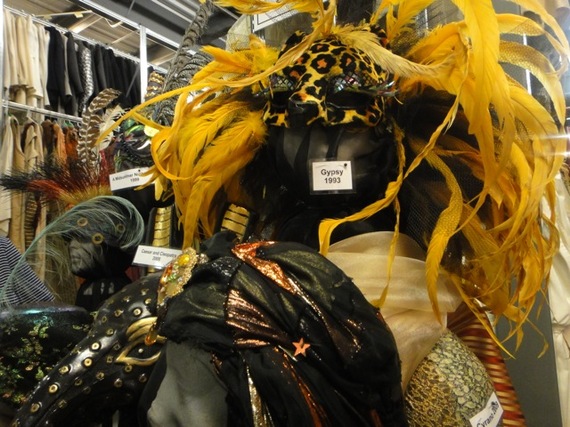 At the Costume and Props Warehouse
Also new and nice are the boutique flats at XXVIII. Renovated with a whiff of urban chic, they offer a laid-back look at what it might be like to live on a leafy Stratford street. The best breakfast? No contest: Red Seal chef de cuisine Erin Delarge rocks the kitchen at the Stone Maiden Inn, a charming 14-room Victorian B&B.
The play's still the thing
Although Colm Feore's King Lear is the performance of the season, I opted to leave Lear for later in the summer. I saw Crazy For You, the Festival Theatre's bright and shiny musical, with its zippy dance numbers and great Gershwin tunes. And I caught the opening night of Hay Fever at the Avon, a smartly renovated old vaudeville theatre on Downie Street.
And what else?
I took the heritage bike tour at Avon Boat Rentals. Roger, a former teacher and great storyteller, showed us the building where Thomas Edison lived, the last Carnegie Library in Canada still in operation, and, because we're boomer music fans, the final resting place of native son Richard Manuel, late great pianist of The Band.
On July 19 - 20, you can stroll the riverbanks and sample local food and wines at the Savour Stratford Culinary Festival, and between July 14 - August 24, catch a little Stratford Summer Music.
There's Art in the Park through September, and ongoing exhibitions at Gallery Stratford, an original pump house built in 1883. There are also year-round self-guided food tours: the Bacon & Ale Trail, the Maple Trail and the Chocolate Trail.
For more info: www.visitstratford.ca