Spring is here, and it's time to get out and play. Here are three trips to think about now:
1. Fun, Food and History in Colonial Williamsburg
Spring is the right time to be in Colonial Williamsburg. You'll skip the summer crowds and the climate is perfect for being out in the historic Williamsburg-Jamestown-York triangle.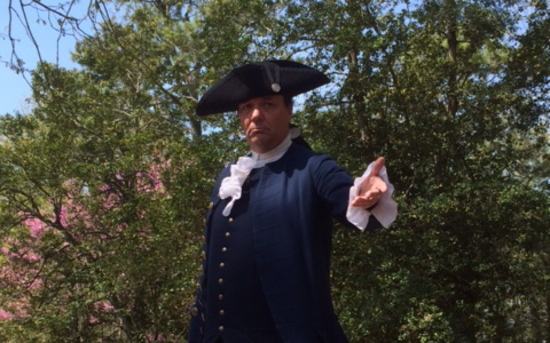 Driving in from Richmond Airport, stop for Virginia barbecue at Pierce's Pitt, where their smokehouses can each produce a ton of hickory smoked pork butt a day. Hee haw!
Catch a ride at Busch Gardens, the long-reigning beauty queen of U.S. amusement parks, then dial up the tone at the award-winning Williamsburg Winery. Go even if you don't drink wine: the Café Provencal there is worth the visit. Chef Ika Zaken, who apprenticed at Le Chateau de La Chevre d'Or and had a Michelin-rated restaurant in Belgium, turns out stellar French cuisine. The rack of lamb? Sensational.
Stroll through the Williamsburg Farmer's Market Saturday morning and you'll see why Virginia peanuts can't be beat. Around the corner at MAD About Chocolate, snack on savoury cheesecake and the best brownies ever from Marcel Desaulniers, who wrote the book on Death By Chocolate.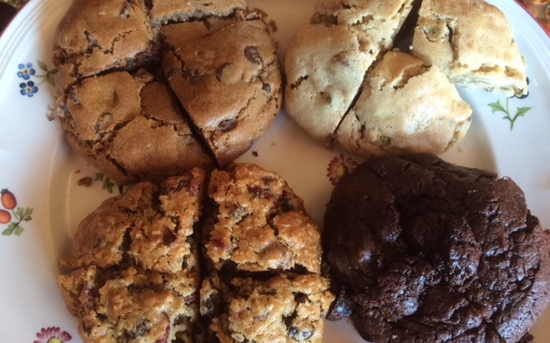 For the marquee event, travel back in time to 17th century Virginia on the scenic Colonial Parkway. Take a walking tour of the original Jamestown Colony, with its impressive archaearium and ongoing dig, and nearby Jamestown Settlement, where actors interpret life on tall ships, a fort and Powhatan village. Costumed interpreters never break character, making for interesting one-on-ones and street theatre that breathes life into history; nowhere is this more palpable than in the 1774 rebuild of Colonial Williamsburg, where George Washington gives impassioned speeches and patriots talk revolution in the streets.
Before you go, take a sail down the York aboard the schooner Alliance past the site of the most important victory of the Revolutionary War, and you might decide to come back again in 2016, when the new American Revolution Museum at Yorktown is complete.
2. Bespoke Kayaking in Vancouver's Big Backyard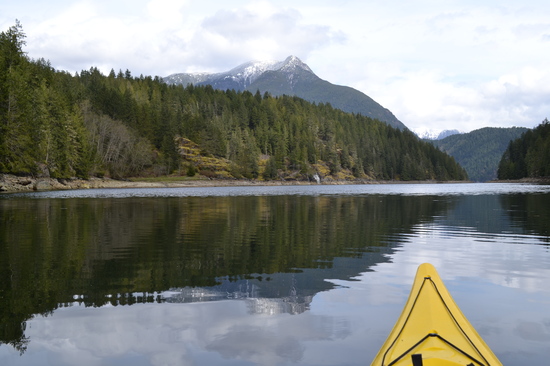 Adventure travel is one of those things that's tough to put together on your own; with a few interesting exceptions, it's almost always done with a group and a guide. Since its start-up a few years ago, Dam Good Trips has been changing all that. Would-be adventure travelers who want to go without the group and the guide can be soaking up the west coast's clean air and OMG views without hours of prep time and endless arrangements. And they can do it with the panache of British Columbia insiders who gave up the day job long ago.
Outdoorswoman, writer and adventure filmmaker Christina Chowaniec is one of those savvy people. The 33-year-old Vancouverite, who has "traveled, hiked, paddled, skied, taken anything with wheels and ridden most things with legs" all over the world, uses her know-how and resources to design bespoke guided tours without the guide. She puts together made-to-order wilderness trips that take the guesswork, grunt work and anxieties out of the adventure.
Based on clients' individual preferences and needs, she does all the groundwork for self-guided kayak, hiking, or kayak/hiking/biking combo trips, including detailed itineraries and route descriptions, maps, gear, transportation and accommodation or camping logistics, menu planning, food and pre-trip training if required. In short, she does everything but go along for the ride.
A trip like this can pick up even the most winter-weary urbanite and put them back pumped up for summer. For details and contact information: check here.
3. Spring Tune-Up at a Country Spa
Those who prefer their adventure served soft know that feeling healthier doesn't have to be hard work. Taking time out to sync up body and soul is a smart thing to do any time of year. Whether it's a wellness week at a deluxe resort (think St Lucia's The Body Holiday ) or a day trip to a Scandinavian-style spa (le Nordik, near Ottawa, is North America's largest), who wouldn't be happy to get away for a system reboot right about now?
Ste. Anne's Spa has been voted SpaFinder's Favourite Spa in Canada for eight years in a row. It's just 130 km east of Toronto but seems like worlds away. In a heritage house on 500 rolling acres, this full-service spa has a bakery, stables, gym, culinary centre, and 50 shades of peace and quiet. Your shoulders drop the minute you walk through the door.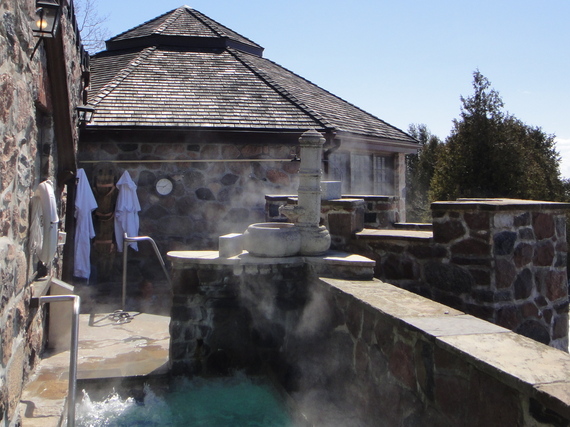 Time revolves around eating, sleeping and fabulous treatments like the oily-spoily, out-of-this-world aroma stone massage. When not lounging around on squishy sofas or soaking in the hot tub, there's yoga or pilates, walking on neatly tended trails, or horsing around in the stables, learning to muck, groom or ride. Sounds uneventful? Mmmm, that's the idea.
Guests can choose from the à la carte treatment menu or a prix-fixe bundle that targets specific needs, like detoxify, strengthen and renew, or couples (who knew spas could be romantic?) There's no dress code -- everyone just pads around in white terry robes. Ste. Anne's raises its own beef, lamb and pork; the field-to-fork cuisine is delicious and gluten-free, and the desserts are divine. You bring your own wine and there are no corkage fees. For more information: see here.
ALSO ON HUFFPOST:
The World's Best Beaches: 2014 Edition